The Joint Polar Satellite System (JPSS) provides STEM activities and lessons to teach K-12 students and the general public about how and why polar-orbiting weather satellites observe Earth and its atmosphere.
Featured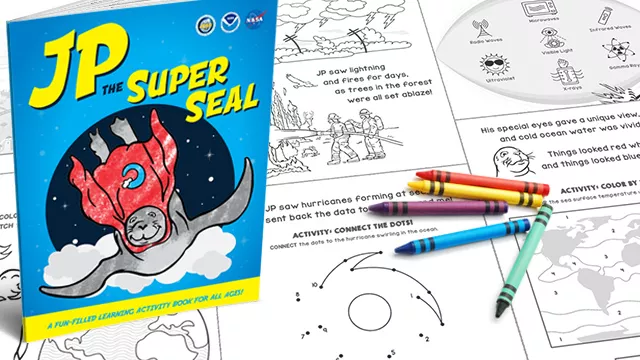 Learn more about JPSS with JP the Super Seal! This activity book will introduce you to JP the Super Seal and how he helps protect the planet while you have fun solving puzzles and mazes.
See activity book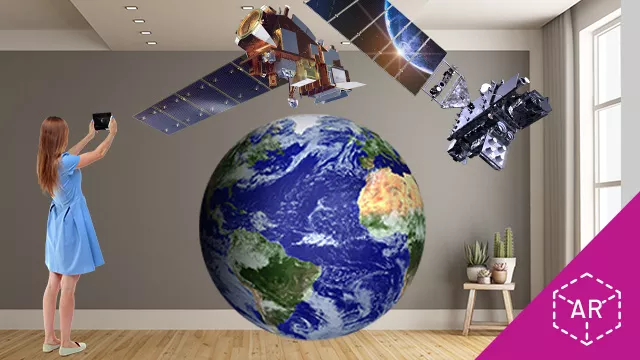 Learn about the satellites that monitor extreme weather change in this augmented reality app.
Mobile app
Stencils to print out and place onto pumpkins for carving.

Create Earth's changing greenery with paint dots, representing JPSS satellite observations of…

This activity guides students through the process of making a basic GIS map showing tornado…

Learn about the satellites that monitor extreme weather change in this augmented reality app.

Data from NOAA's JPSS satellites help us monitor extreme weather and plan for it in advance. This…

JPSS Loves Earth! Color the Earth and all of the things that JPSS data helps to protect.

This nature journal is a tool that can be used to explore the outdoors and be more mindful of the…

This activity will teach students about fermi problems and help them use their math skills approach…

This hands on experiment will explore the basic concepts of groundwater and introduce porosity and…

This activity will teach students how to make a print and count tree rings.

This activity will show you how to identify different kinds of soil with simple tools you have at…

This activity will guide your through building a JPSS-2 model by cutting, folding, and taping the…

To explain what JPSS satellites do, JP the Super Seal will share a story about what he does every…

Two instruments on JPSS measure temperature: the Cross-Track Infrared Sounder (CrIS) and the…

Healthy recipes that showcase ingredients that benefit from JPSS data, which monitor plant health,…