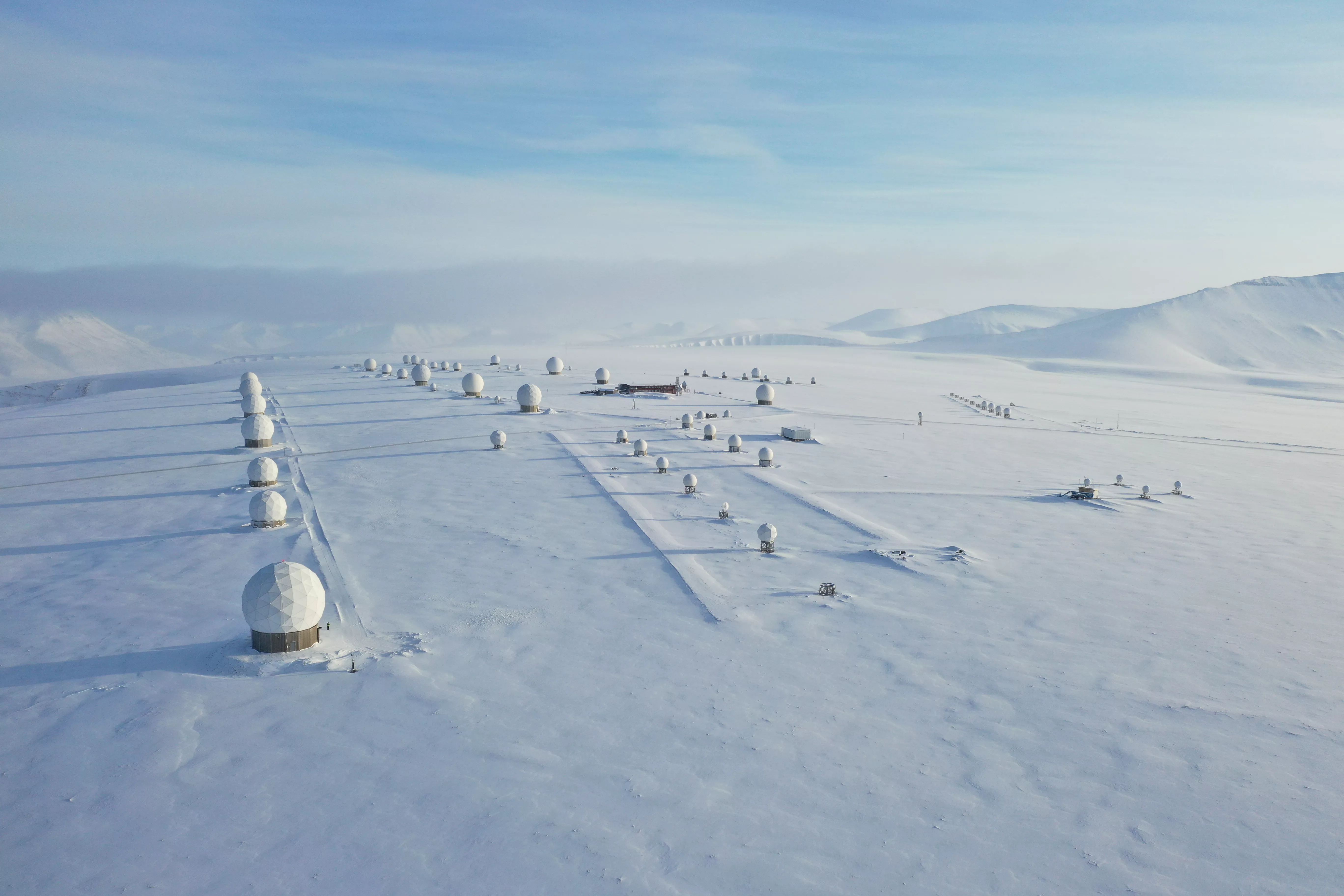 The JPSS Ground System supports Suomi NPP, NOAA-20, NOAA-21 and a diverse set of low-Earth-orbiting satellites used for operational weather forecasting, environmental monitoring and climate research.
The Ground System is a series of antennas, communications networks, and processing facilities that command and control the satellites, bring their data down to Earth, route data to processing facilities, create data products and distribute them.
The JPSS Ground System also provides services to the following missions:
Japan Aerospace Exploration Agency's Global Climate Observation Mission-Water 1 (GCOM-W1)
U.S. Department of Defense's Defense Meteorological Satellite Program
U.S. missions supported by NASA's Space Communications and Navigation networks (such as Terra, Aqua, Aura, Landsat)
European Organization for the Exploitation of Meteorological Satellites' (EUMETSAT) meteorological operations missions
National Science Foundation's (NSF) Antarctic research program at McMurdo station
Upcoming in 2024: Global Observing Satellite for Greenhouse Gases and Water Cycle (GOSAT-GW)
The data products produced by the JPSS Ground System include detailed cloud coverage, atmospheric temperature and pressure, ozone distribution, as well as snow cover, vegetation, aerosols, and Earth radiation budget information. This wealth of information enables numerous users, including NOAA's National Weather Service, to monitor and predict changes in weather, climate and ocean conditions.
Polar-orbiting weather satellites are essential assets that provide data that enable forecasters to make more accurate weather predictions three to seven days in the future, but in the past, getting the data into forecasts fast enough was a challenge. To help get data to forecasters faster, the JPSS program created direct broadcast sites across the United States. These sites reduced the average time it takes to capture polar satellite data and turn them into a forecast from more than 100 minutes to less than 20 minutes.
Through direct broadcast, data are fed directly from polar-orbiting weather satellites as they pass over reception antennas in locations across the country, allowing forecasters to have more rapid access to the observations made while the reception antenna is in view of the satellite.