The La Soufriere volcano on St. Vincent Island in the Caribbean erupted in an explosive fashion in April 2021, generating an ash plume that shot up around 60,000 feet high during one of its series of eruptions. NOAA's NOAA-20 and Suomi-NPP satellites, which make up the Joint Polar Satellite System (JPSS), provided important information to air quality experts in the local area that allowed them to provide public health guidance in the wake of the eruption.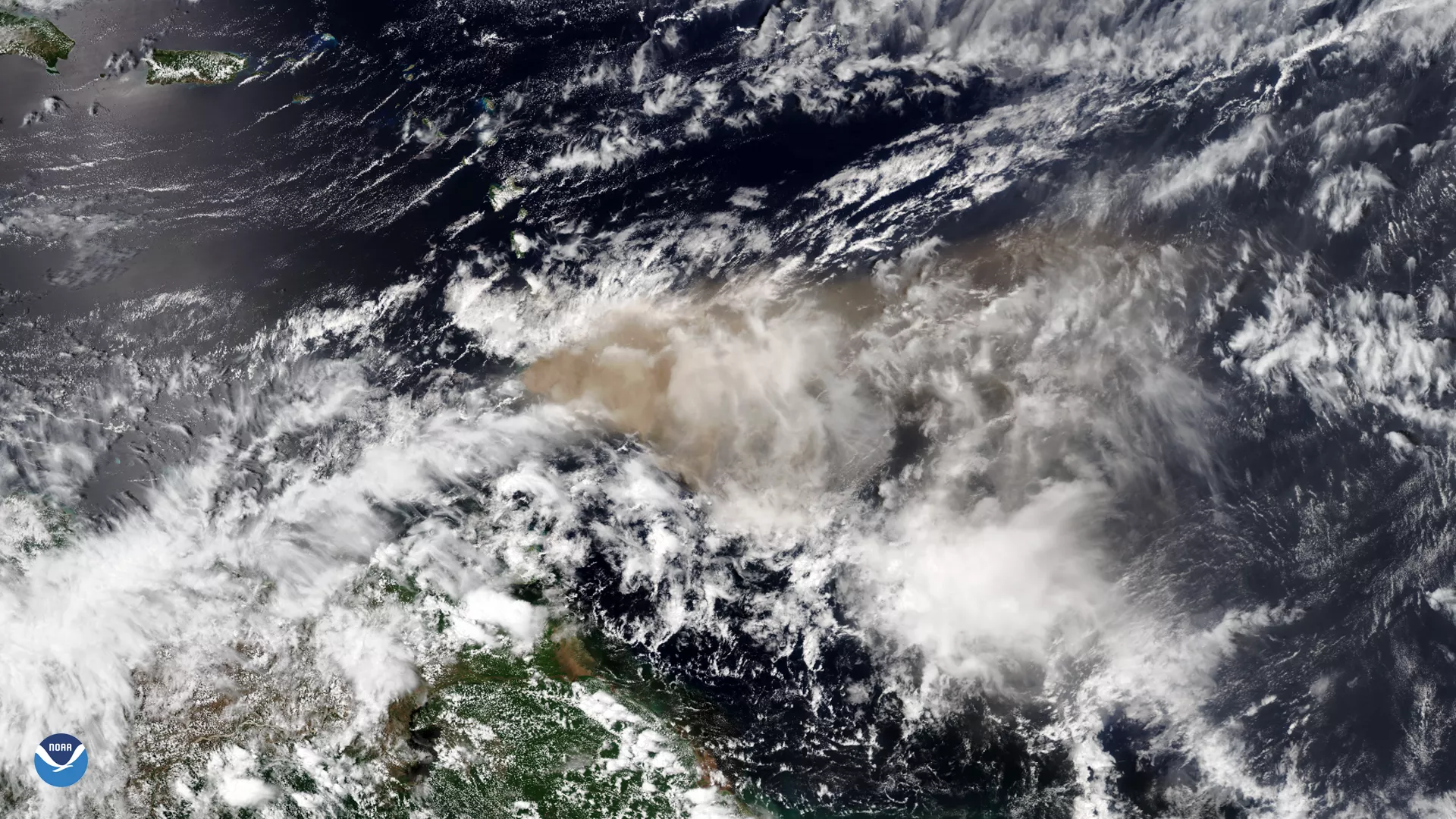 Volcanic ash can contain toxins that pose risks to human health, including respiratory issues; eye, skin and throat irritation; and more. The La Soufriere eruption emitted the most sulfur dioxide into the atmosphere of any tropical volcano since 2011, and the most of any Caribbean volcano since satellite measurements began in 1979, according to Simon Carn, volcanology specialist and professor of geology at Michigan Technological University. 
In the wake of the La Soufriere eruption, local authorities with the World Health Organization (WHO) and the Pan-American Health Organization (PAHO) grew concerned about regional residents' exposure to air and water pollution caused by the eruption. However, there are limited air quality monitoring capabilities in the region, so an air quality advisor with WHO/PAHO reached out to JPSS for remote sensing tools that could help.
In a quick-turn response to the urgent request, JPSS satellite data experts relayed an array of information that had been collected. Some of this included visualizations of sulfur dioxide clouds released into the atmosphere from the Ozone Mapping and Profiler Suite on the NOAA-20 and Suomi NPP satellites. Sulfur dioxide is one of the most abundant gases in volcanic ash plumes and can cause acid rain, air pollution, and health problems downwind of an eruption. Additionally, JPSS experts provided visualizations of the mesospheric gravity waves produced by the eruption, which affected the formation of the ash cloud. Observations like these, from the upper atmosphere, can help scientists understand how energy is transferred throughout the atmosphere during these events.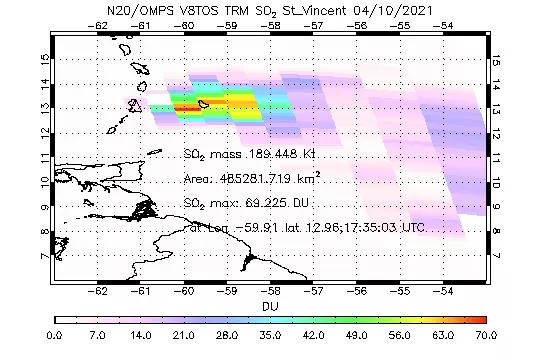 WHO and PAHO recently thanked the experts who compiled the remote sensing resources, saying, "The information you provided [is] very valuable. Satellite observations helped us to identify the countries potentially affected by the plume and we are sharing the recommendations with them as well…  We keep monitoring satellite information to follow up on the emergency and its area of influence." 
The JPSS package for Mesospheric Gravity Waves and OMPS SO2 from the eruption on St. Vincent was prepared by Lihang Zhou, William Straka and Jianguo Niu. This support effort was coordinated with WHO and PAHO via Daniel Tong (NOAA Office of Oceanic and Atmospheric Research), who is the NASA Health and Air Quality Team (HAQAST) lead and a member of the JPSS Proving Grounds and Risk Reduction team. Mike Pavolonis provided satellite imagery from the University of Wisconsin's VOLcanic Cloud Analysis Toolkit (VOLCAT).