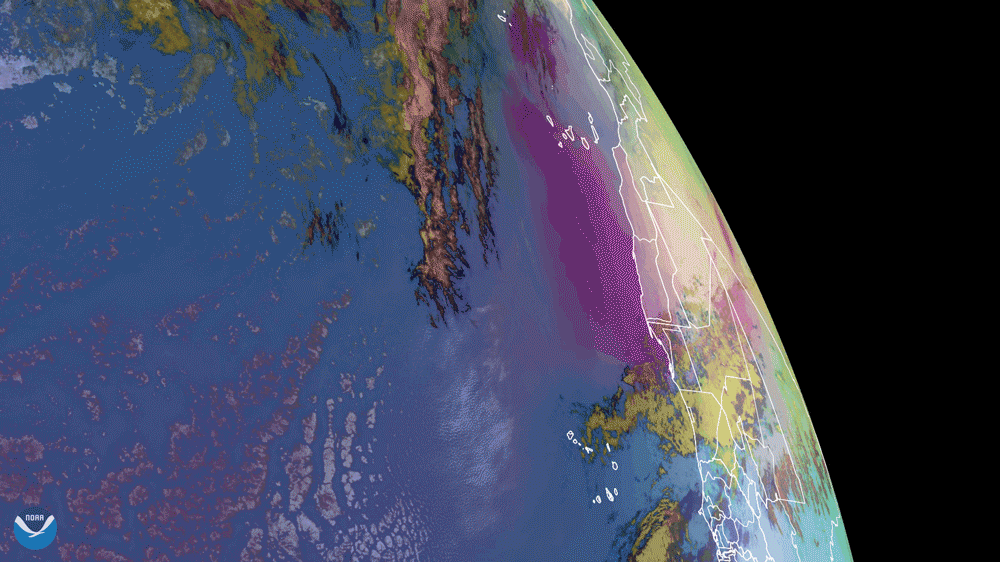 NOAA's GOES East satellite captured dust from the Saharan Air Layer (SAL) as it wafted its way over the Atlantic Ocean and Canary Islands on Feb. 16, 2021. This is Dust RGB multispectral imagery, which displays dust as a vivid pink color to help it stand out on satellite. Dust can be difficult to discern in visible and infrared imagery due to being relatively transparent or similar to certain types of clouds. As compensation, Dust RGB uses several infrared-based channels to differentiate the dust from the clouds.
For comparison's sake, see an example of GeoColor dust imagery from Feb. 15 below.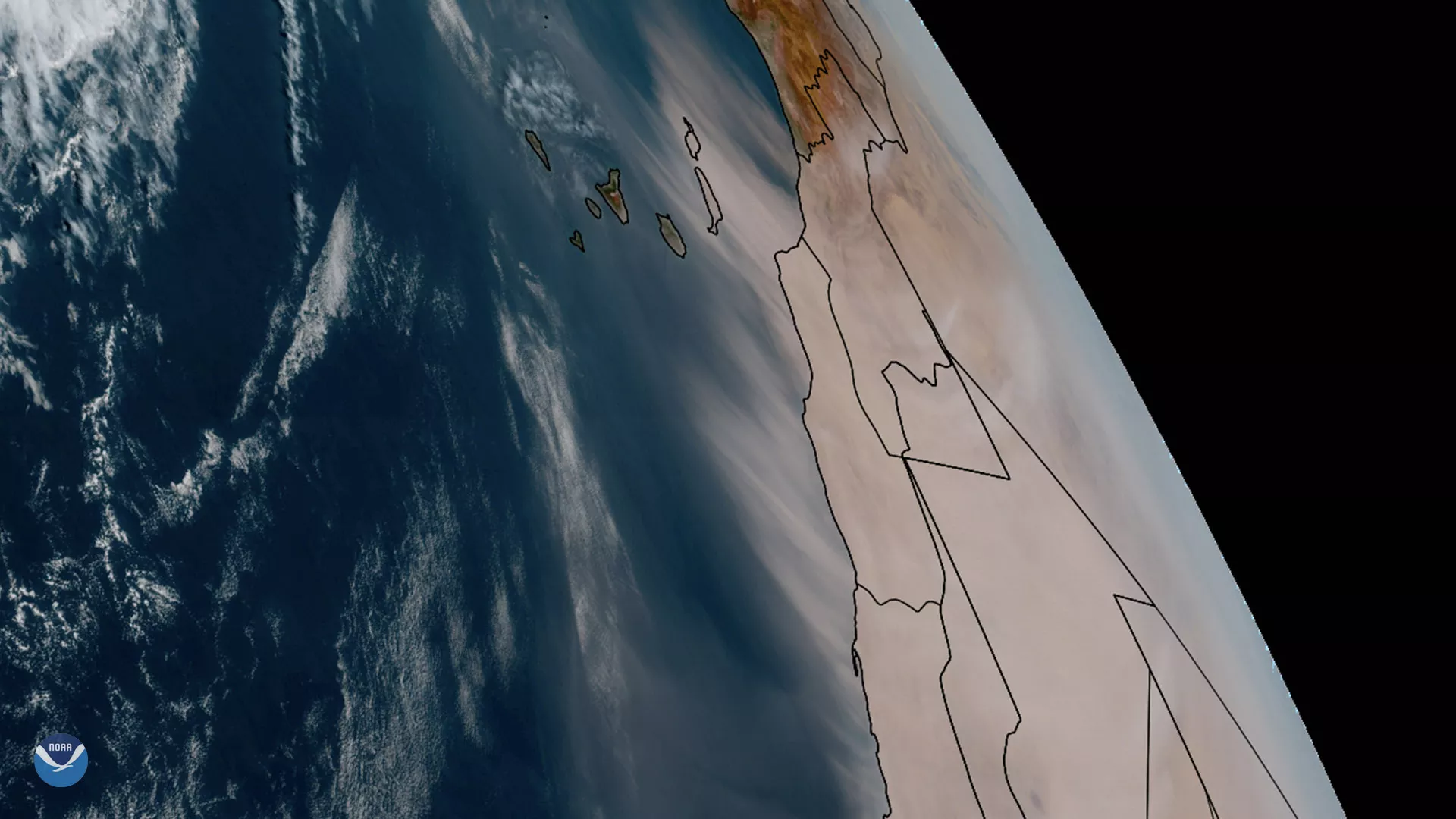 This drifting dust is being carried by the Saharan Air Layer (SAL), which can transport dust far away from the Sahara throughout the year. While it's more well known for travelling east to west and suppressing tropical activity during hurricane season, the SAL can also push northward and occasionally blanket Europe with a layer of fine orange dust. Dust within the SAL, which extends about 5,000 to 20,000 feet into the atmosphere, can travel several thousand miles during more active times of the year, bringing minerals that replenish soil nutrients as far away as the Amazonian Rainforest.
The GOES East geostationary satellite, also known as GOES-16, keeps watch over most of North America, including the continental United States and Mexico, as well as Central and South America, the Caribbean, and the Atlantic Ocean to the west coast of Africa. The satellite's high-resolution imagery provides optimal viewing of severe weather events, including thunderstorms, tropical storms, and hurricanes.