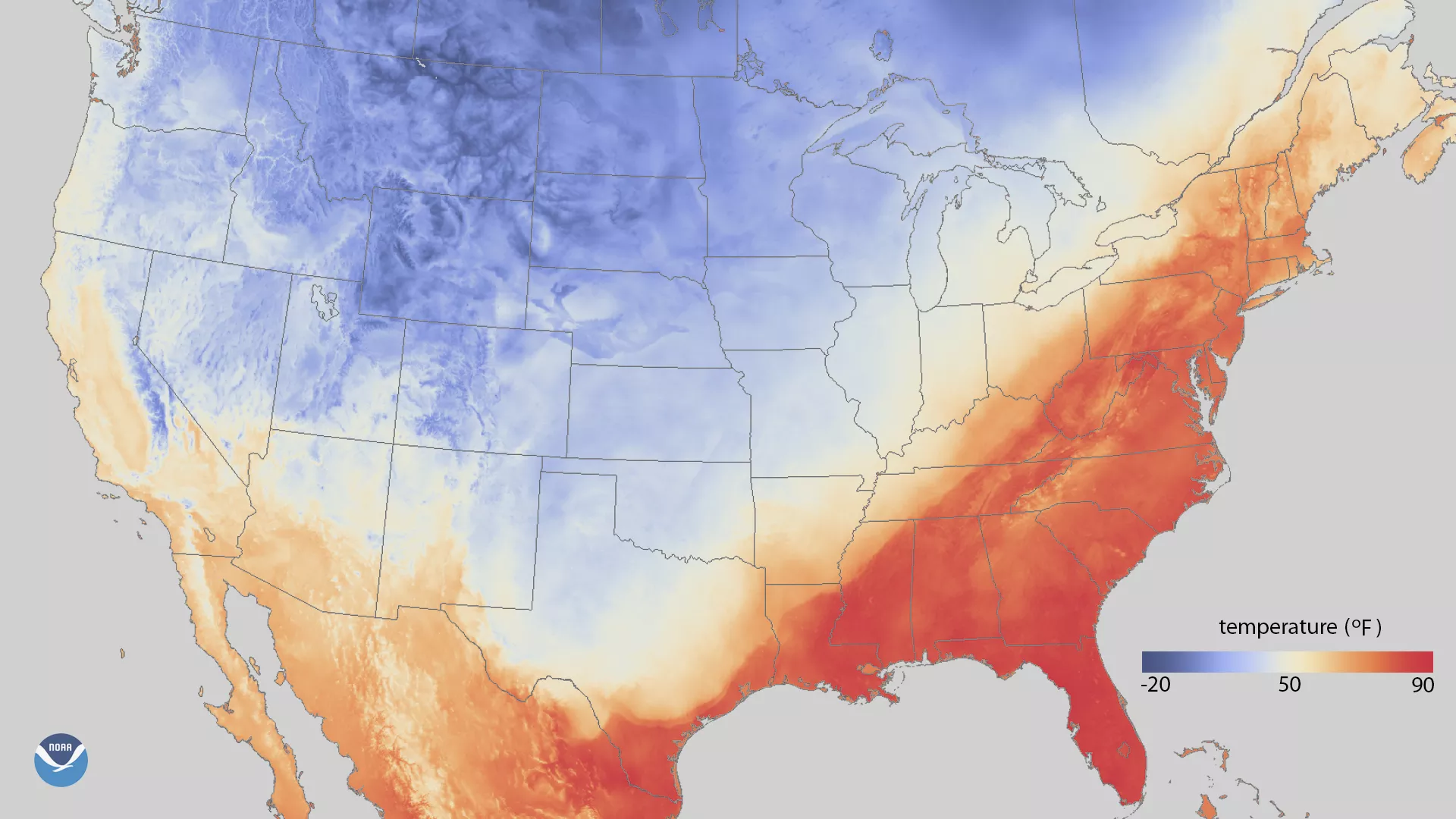 Much like last February , unseasonable warmth spread across the southern and eastern United States this week, with temperatures reaching levels more typical of April or early May. This map shows maximum surface temperatures (at 2 meters) across the United States on Wednesday, February 21, 2018, using data from NOAA's Real-Time Mesoscale Analysis. While the western U.S. has been colder than average, temperatures climbed as high as the lower 80s (°F) across the South and the Mid-Atlantic, with 70-degree temperatures reaching as far north as northern New England.
Several cities set new records for their warmest February temperatures ever recorded. Pittsburgh, Pennsylvania and Cincinnati, Ohio reached 78 and 79 degrees (°F), respectively, on February 20, while the temperature in New York City soared to 78 degrees on February 21, the National Weather Service reported. Boston, Massachusetts warmed to 72°F on February 21, one degree shy of its all-time February temperature record set just last year. On average, Boston's first 70-degree day typically does not occur until mid-April.
The Real-Time Mesoscale Analysis is a gridded high-spatial and temporal resolution analysis system for near-surface weather conditions. A collaboration of NOAA's National Centers for Environmental Prediction, the National Environmental Satellite and Data Information Service (NESDIS), and the Earth System Research Laboratory, this product uses surface observation data to create a highly accurate gridded analysis of past weather conditions, providing forecasters with a tool to evaluate the skill of past weather forecasts.