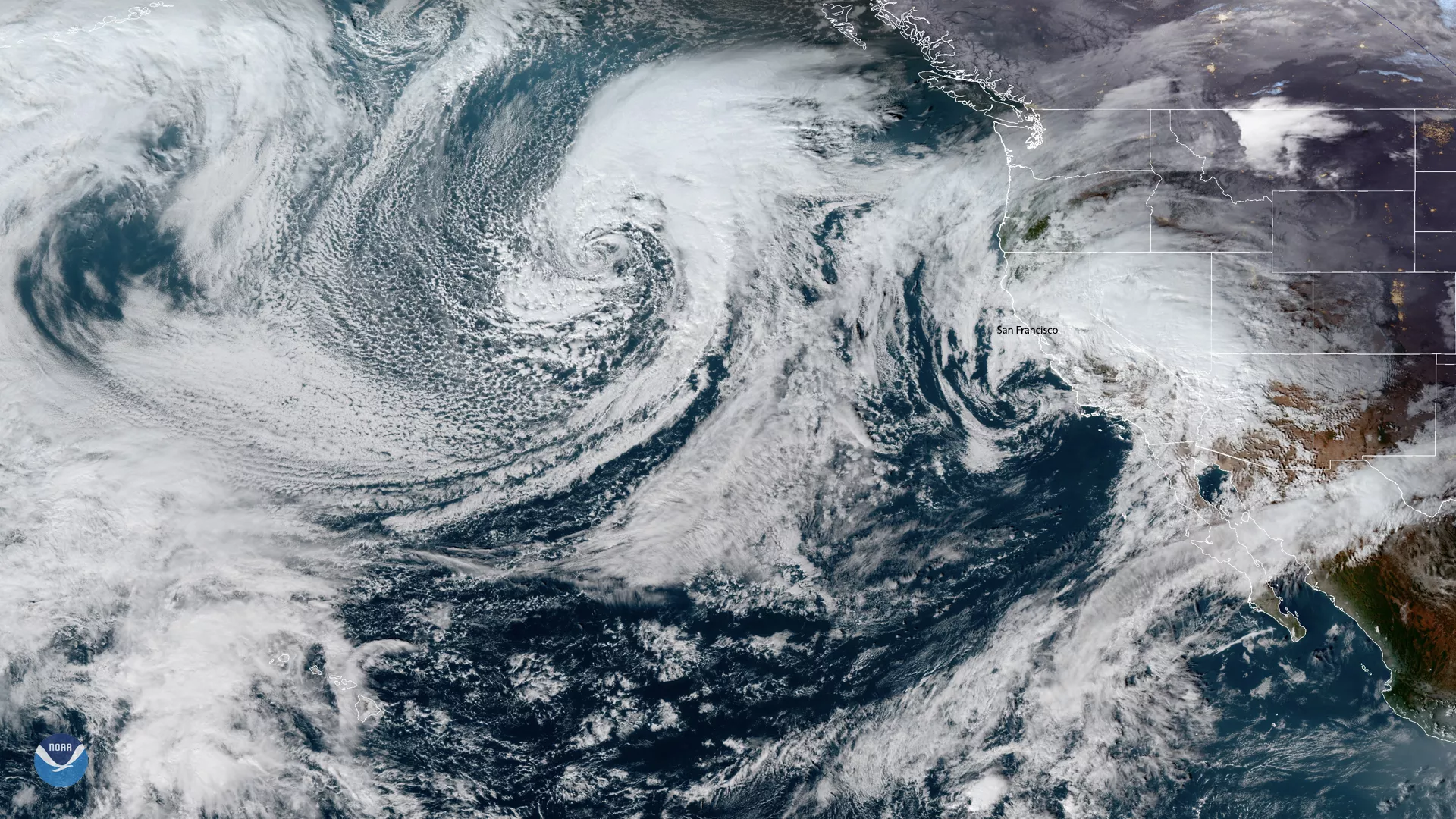 On Dec. 4, 2019 at 5:40 p.m. EST, the GOES satellites captured a large low-pressure system moving toward the continental US from the southeast. The storm is expected to make landfall Friday afternoon, affecting San Francisco and surrounding areas. The National Weather Service (NWS) predicts that "rain will develop Friday afternoon and continue into the weekend." As a result, the San Francisco area will see rainfall amounts of 2 to 4 inches along with an increased likelihood of flash flooding for Friday and Saturday. The low-pressure system is expected to completely dissipate inland by Sunday night, but may still put a damper on festivities around the American Geophysical Union's (AGU) Fall Meeting over the weekend.
There will be an associated cold front that will come in afterward from the north and will move into northern California waters on Monday night. A gale warning has been issued for areas 150 to 250 nautical miles offshore, with southern winds up to 46 mph on Friday night and limited visibility. By Monday morning, however, winds will have calmed down to 23 mph.
The 'Merged GeoColor' map shows the coverage area of the GOES East and GOES West satellites and includes the entire Western Hemisphere and most of the Pacific Ocean. This imagery uses a combination of visible and infrared channels and is updated approximately every 10 minutes in real-time.