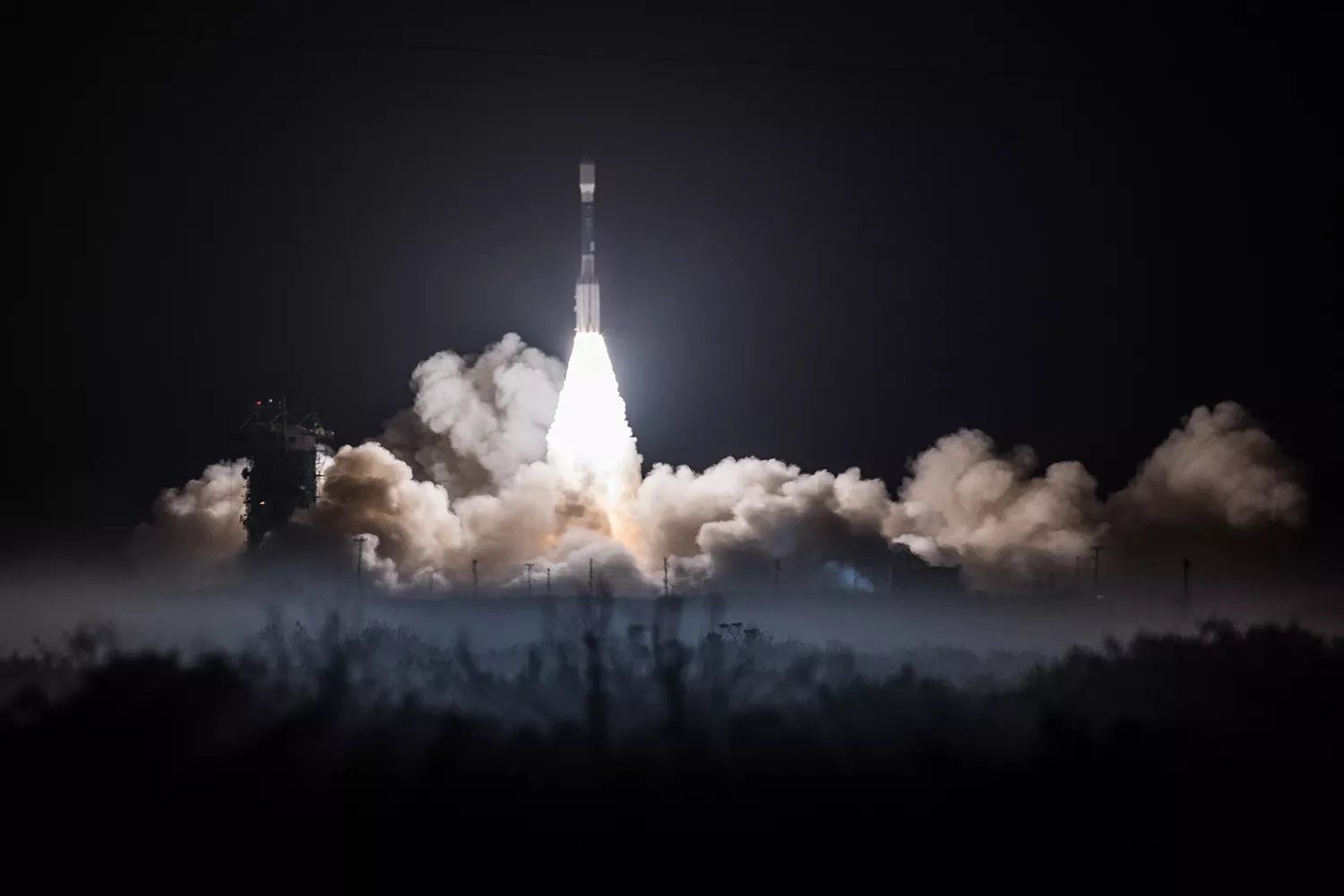 So, you thought ride sharing was just a new trend on Earth – it's also about to take off – literally – in space.
NOAA is rolling out a new way for small satellites built by the commercial sector to hitch a ride on the upcoming advanced Joint Polar Satellite System-2 (JPSS-2) spacecraft launch and test their technology to determine if it will meet NOAA's observation requirements.
NOAA looks to test the capabilities of these privately funded small satellites because a new NOAA Satellite Observing System Architecture study shows that future satellite instruments with lower cost and/or increased performance could provide significant benefit in NOAA's future observing systems.
Today, NOAA published a Request for Information seeking demonstrations of key capabilities to enable realization of these benefits. The approved satellites will have the opportunity to fly as a "rideshare" on the JPSS-2 launch vehicle in one of several available slots on the JPSS-2 Evolved Expendable Launch Vehicle (EELV) Secondary Payload Adapter (ESPA) ring.
"NOAA is providing small satellite vendors access to space through the JPSS-2 launch. This will give them a relatively low cost opportunity to demonstrate their capabilities," said Karen St. Germain, Ph.D., director, NOAA's Office of Systems Architecture and Advanced Planning.
She added: "NOAA will also benefit from access to the small satellite vendor's observation data, which will provide an understanding of possible future capabilities and their potential benefits to NOAA's mission."
JPSS-2, the second in a series of next-generation polar-orbiting satellites following the successful launch of operational satellite NOAA-20 (also known as JPSS-1), is scheduled to launch in 2022. Issuing the RFI now gives the satellite community time to present their proposals and prepare for the launch should NOAA choose to pursue next steps based on RFI responses.