NOAA hosts 8th annual International Radio Occultation Working Group meeting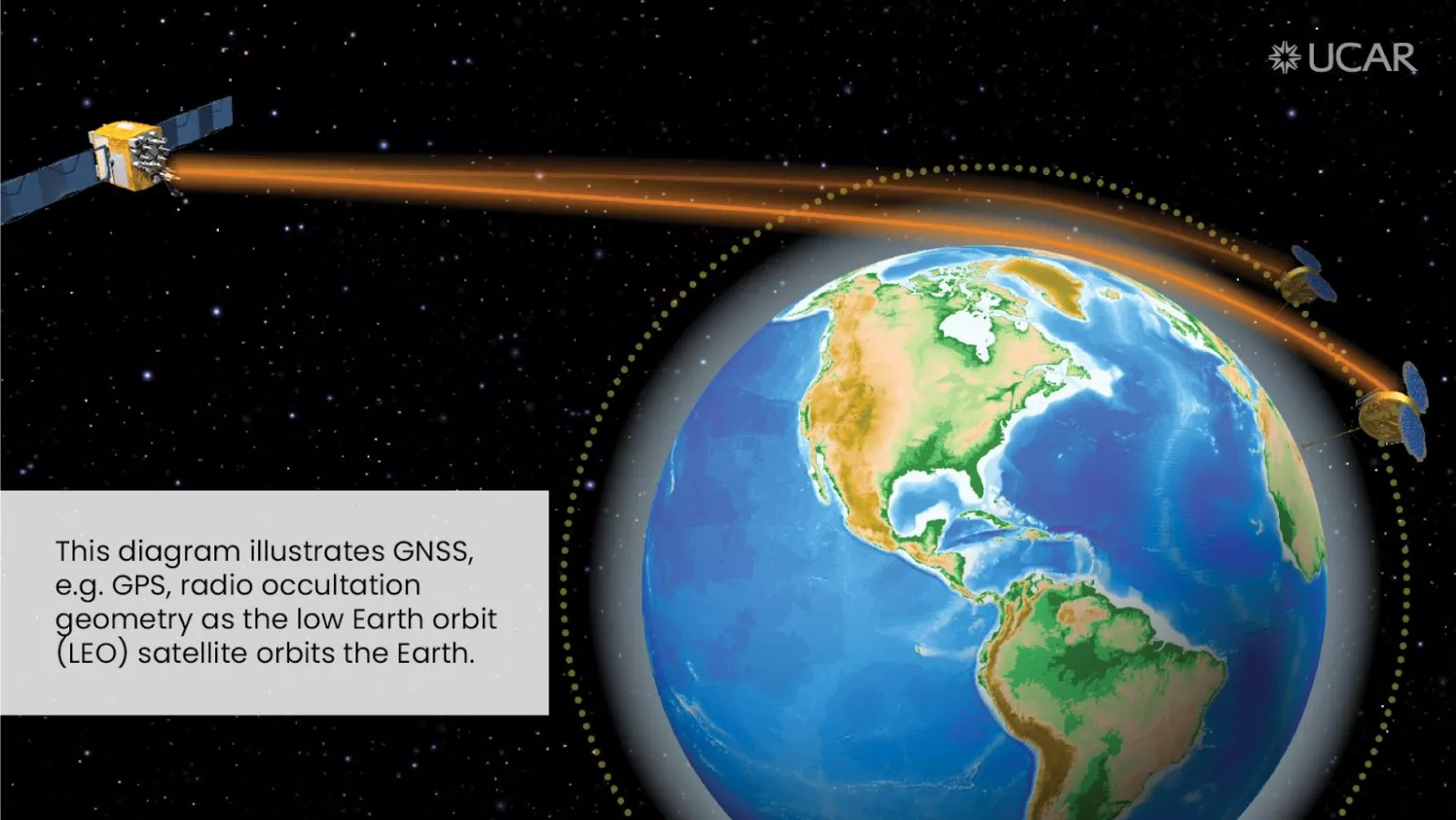 On April 7-9 and 12-13, NOAA will host the 8th International Radio Occultation Working Group (IROWG) meeting. The I ROWG is one of five international science working groups of the Coordination Group for Meteorological Satellites , a global effort to organize the operation and use of meteorological satellite systems. The IROWG fosters expert consensus around the future direction of radio occultation technology, which uses atmospheric sensing to generate data on atmospheric conditions. This data has a wide variety of applications for numerical weather prediction, climate, missions and technology, and space weather.
At the April meeting, radio occultation experts from across the public, private, and academic sectors will convene with data users to discuss the latest scientific, technical, and programmatic developments in the area. The meeting will feature new results from the assimilation of data collected by the Constellation Observing System for Meteorology, Ionosphere, and Climate (COSMIC-2) satellite system , which is just reaching full operational capability. An additional highlight will include the operational value of data sourced from the commercial sector, such as NOAA's recent Commercial Weather Data buy.
Through its experts in NESDIS, NOAA is proud to lead the U.S. Federal Government's international/interagency COSMIC-2 partnership with the National Space Organization of Taiwan and to support commercial radio occultation data purchases. Both COSMIC-2 and commercial data sources are already making a positive impact on global forecasting efforts. NOAA looks forward to sharing results from the COSMIC-2 mission and its experience using commercial weather data. A slimmed-down virtual April session will be followed by a second meeting in September. For more information, please visit the IROWG-8 website or contact Richard Ullman (Richard.Ullman@noaa.gov).