NESDIS has awarded contracts to three satellite companies as part of the Commercial Weather Data Pilot (CWDP) Round Two.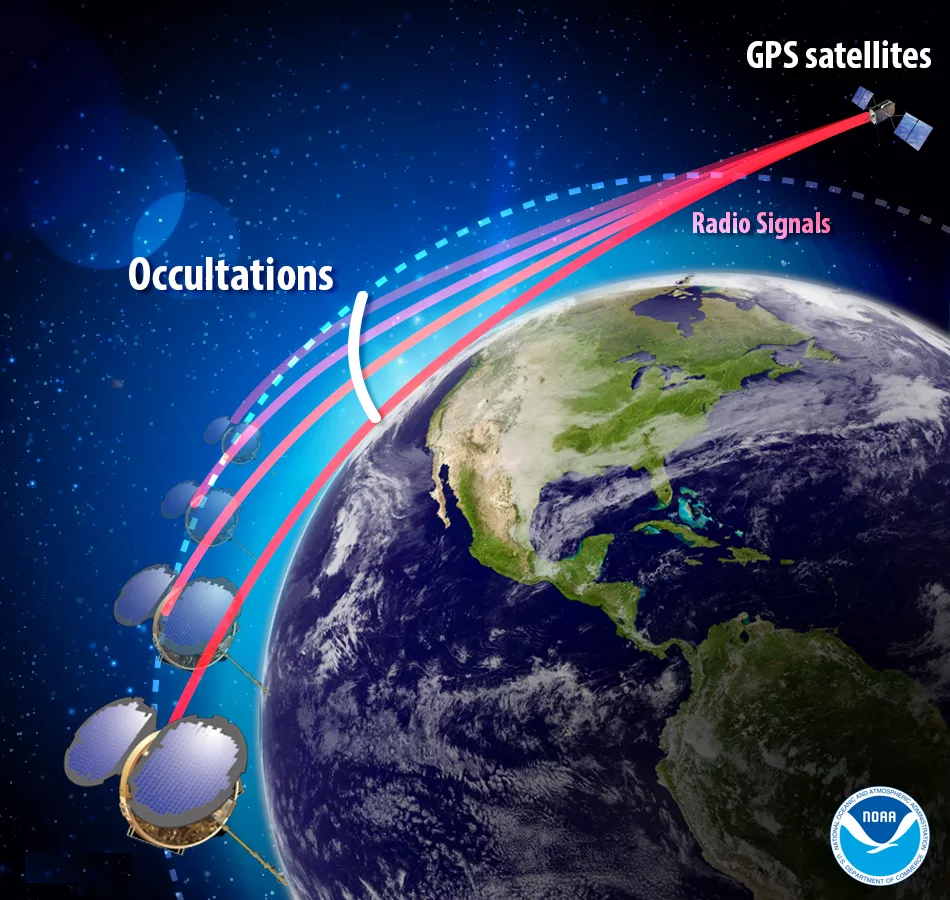 Radio occultation helps to increase the accuracy of weather prediction models by measuring the refraction of radio signals beamed through Earth's atmosphere.
Awardees Spire , GeoOptics , and PlanetIQ will each provide space-based radio occultation data to NOAA for the purpose of demonstrating data quality and potential value to NOAA's weather forecasts and warnings. The companies will have until July 31, 2019 to complete delivery of their data. NESDIS will conduct an assessment of the data through the beginning of FY 2020 and will produce its final report in mid FY 2020.
Dr. Karen St. Germain, Director of the Office of Systems Architecture and Advanced Planning for NOAA's Satellite and Information Service, said in a statement that "These contracts represent another step toward bringing commercial sector innovation to NOAA's mission of delivering life-saving weather forecasts and warnings. By collaboratively testing commercial sector capabilities and new business models, we continue to optimize the impact of our observations and reduce costs for taxpayers."
Round 2 of the CWDP builds upon lessons learned in Round 1 of the program and incorporates additional operational considerations for a second data purchase and evaluation period. NOAA will use the second round of the CWDP to evaluate the data's impact on its weather prediction models and to develop infrastructures needed to pursue future procurement of commercial radio occultation data.
The CWDP is part of an ongoing effort to develop innovative partnerships with the commercial sector that support delivery of NOAA's critical mission to the nation.