NOAA's Satellite and Information Service (NESDIS) today announced nine awards totaling $13.8 million to engage the community in producing new concepts for instrument technologies, ground systems and other mission elements. 
These awards are made through the Joint Venture Partnerships, through three Broad Agency Announcements (BAA) released on April 29, 2022. Joint Venture is a NOAA/NESDIS program, designed to work with the private sector, academia and other federal agencies to explore the feasibility and capability of emerging technologies, spacecraft and other mission-specific tools to meet NOAA's mission requirements.
Following the BAA process, NOAA received white papers from interested parties and selected several to receive directed Requests for Proposals in early August. Following review and evaluation, NOAA selected the following companies and organizations to explore evolving technologies in three areas critical to our nation's future space-based observation systems: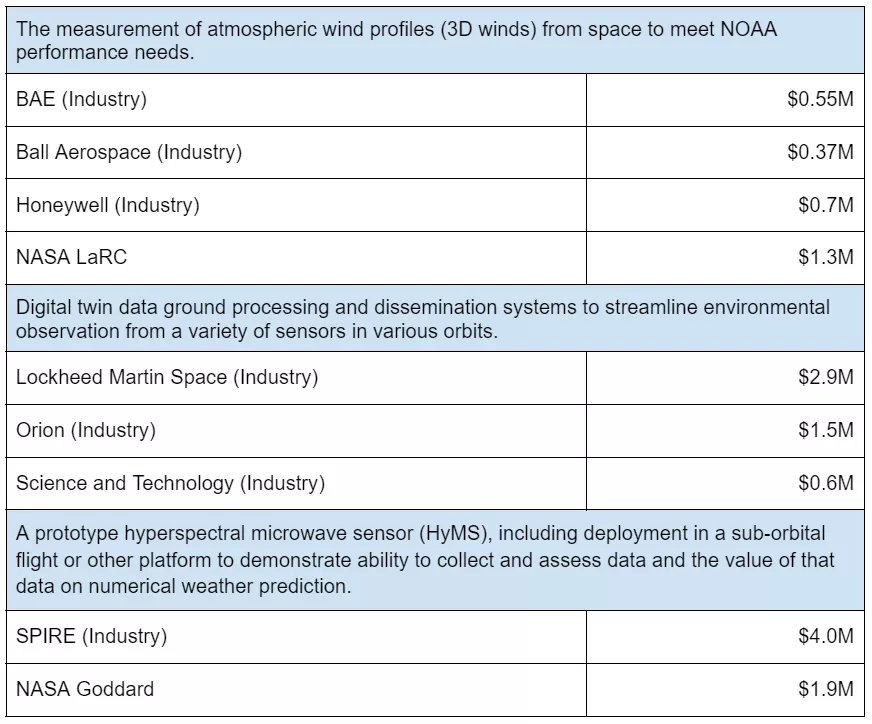 The Joint Venture Partnerships and the BAA process allow NESDIS to inform the development of NOAA's post-2030 architecture using fact-based analysis and recommendations from the community. The program maintains highly prioritized engagement with the private sector and other federal agencies for new ways to collect, integrate and disseminate observations through a range of instruments and advancements in space, ground and instrument technologies.