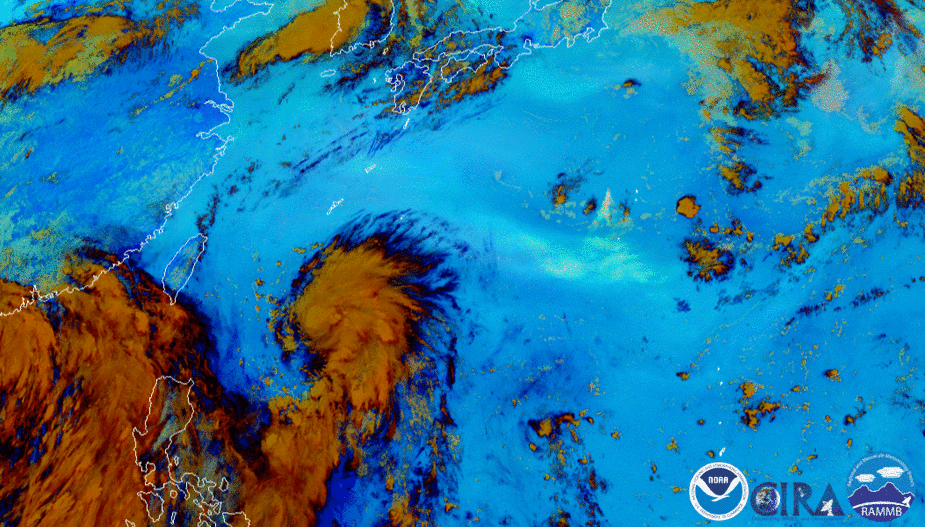 On Aug. 1, 2020, the Himawari-8 satellite, operated by our partners at the Japan Meteorological Agency, captured two powerful forces of nature happening at once—a developing tropical storm, Hagupit, and the eruption of the Nishinoshima Volcano. The above Ash RGB imagery utilizes the satellite's infrared channels to differentiate the sulfur-rich ash plume of the eruption (shown as pale aqua) and the thick swirling storm clouds (shown as shades of brown).
Typhoon Hagupit made landfall in east China's Yueqing City, located in Zhejiang Province, around 3:30 a.m. local time on Tuesday, Aug. 4 (3:30 p.m. EDT, Monday, Aug. 3), according to the National Meteorological Center (NMC). Maximum sustained wind speeds in the center of the storm reached 85 mph, making it equivalent to a Category-1 hurricane on the Saffir-Simpson Hurricane Wind Scale.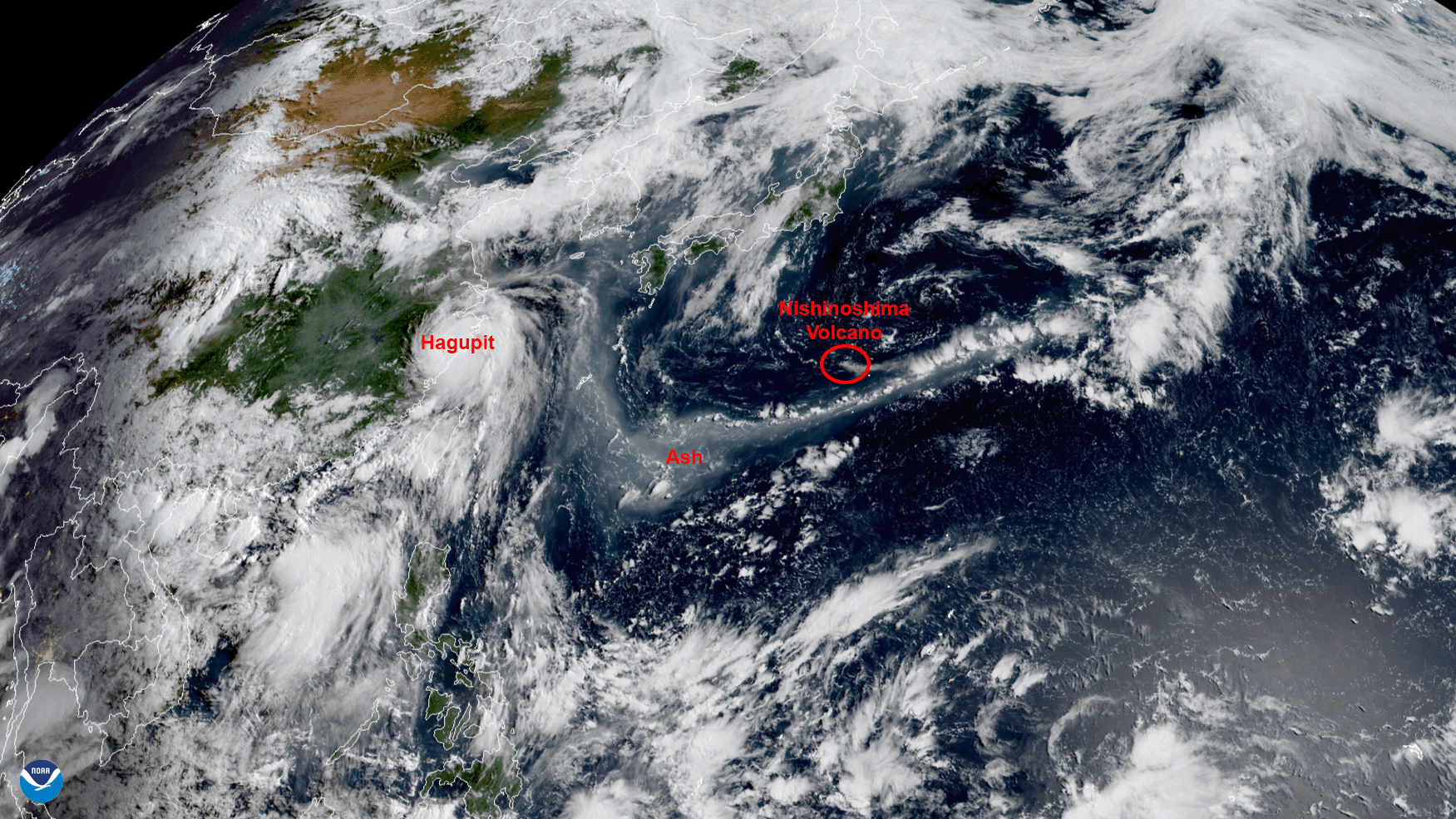 To the east of Hagupit, the Nishinoshima Volcano lies on a relatively young volcanic island in the western Pacific ocean, roughly 600 miles south of Tokyo, Japan. According to reports from the Japan Coast Guard, the volcano's activity began to pick up in late May 2020 , spewing a volcanic plume more than 27,000 feet high in early July. The Japan Meteorological Agency also reported a series of powerful vulcanian-type eruptions between July 30 through Aug. 1. The satellite imagery from Himawari-8 and NOAA-20 shows the ash being drawn into Hagupit as it strengthened.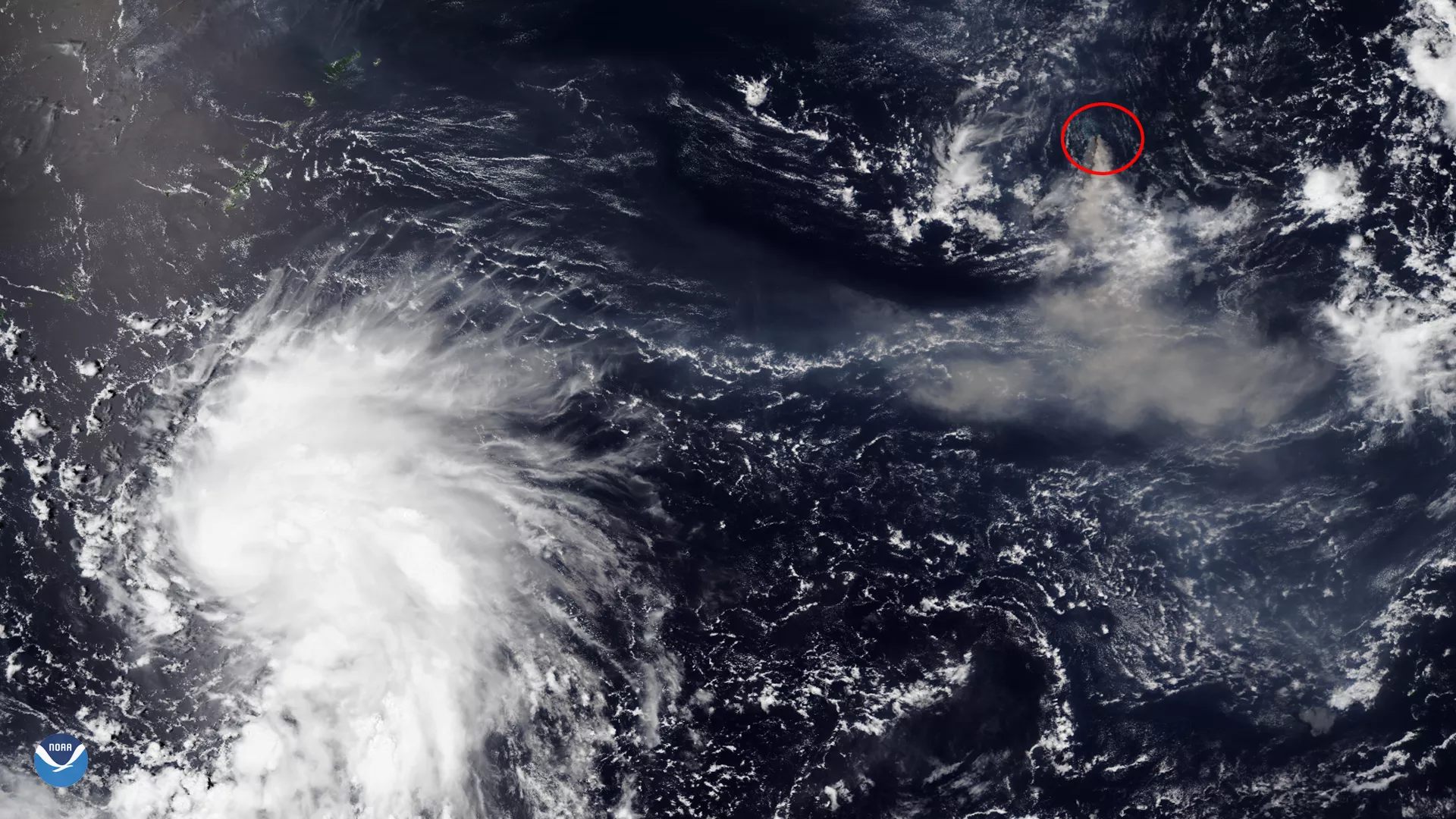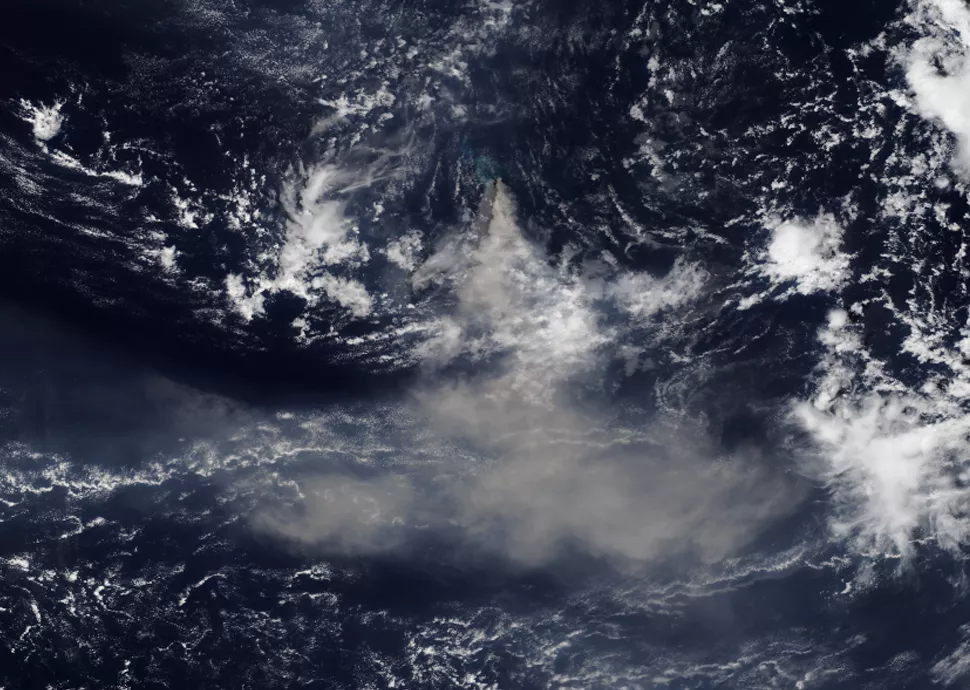 These image loops were captured by the Advanced Himawari Imager (AHI) on Japan's Himawari-8 satellite. This satellite, the first unit of the Japan Meteorological Agency's (JMA) third-generation of geostationary satellites, provides visible light and infrared images of the Asia-Pacific region. Himawari's data are vital for global geostationary coverage, which is why NOAA and JMA have agreed to mutual back-up arrangements for their geostationary systems.