Neighborhoods Evacuated as Kincade Fire Spreads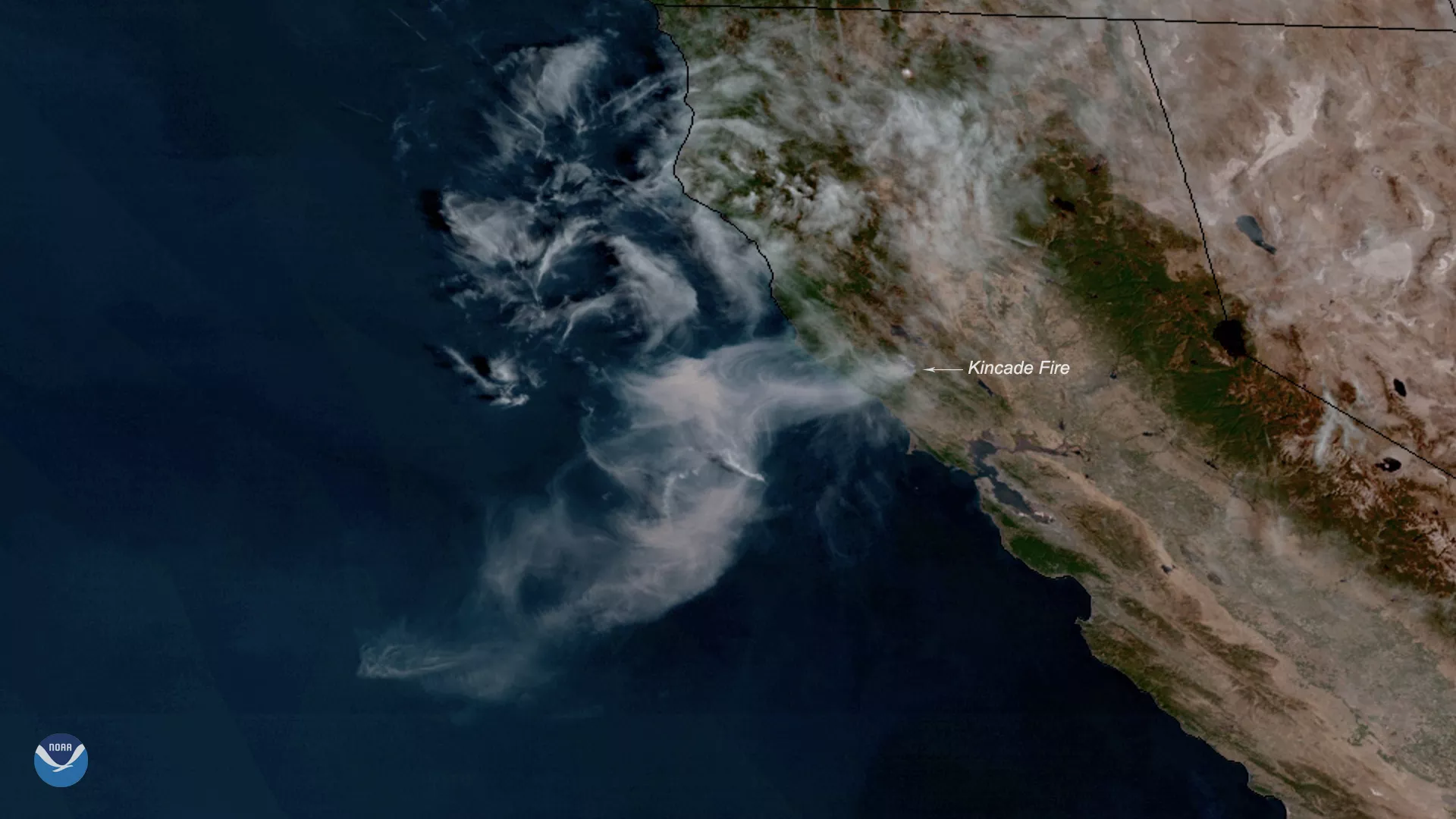 Neighborhoods across parts of Sonoma County, California, are under evacuation orders, and more are expected as the Kincade Fire continues to spread toward Cloverdale. The wildfire, seen here by NOAA's GOES West on Oct. 24, 2019, grew to 10,000 acres overnight, and wind gusts of 35-45 mph continue to aid its rapid expansion.
The Kincade Fire was first reported around 9:30 p.m. PT on Wednesday just northeast of the town of Geyserville, according to a Cal Fire incident report. Early Thursday morning, the County of Sonoma issued a mandatory evacuation order for all Geyserville residents, noting that the fire had crossed Highway 128 near Moody Lane and was spreading westward.
Much of the Sacramento area, which is located about 80 miles east of Geyserville, is under a Red Flag Warning until 4 p.m. This means critical fire weather conditions, which include a combination of strong winds, low relative humidity, and warm temperatures, are occurring or imminent, according to the National Weather Service.
This GeoColor enhanced imagery was created by NOAA's partners at the Cooperative Institute for Research in the Atmosphere. The GOES West satellite, also known as GOES-17, provides geostationary satellite coverage of the Western Hemisphere, including the United States, the Pacific Ocean, Alaska and Hawaii. First launched in March 2018, the satellite became fully operational in February 2019.