NASA, NOAA, and Partners Name Ocean Studying Satellite for Noted Earth Scientist
NASA and several partners announced Tuesday they have renamed the satellite previously known as the Sentinel-6A/Jason CS satellite to Sentinel-6 Michael Freilich, in honor of Earth scientist Michael Freilich, who retired last year as head of NASA's Earth Science division, a position he held since 2006.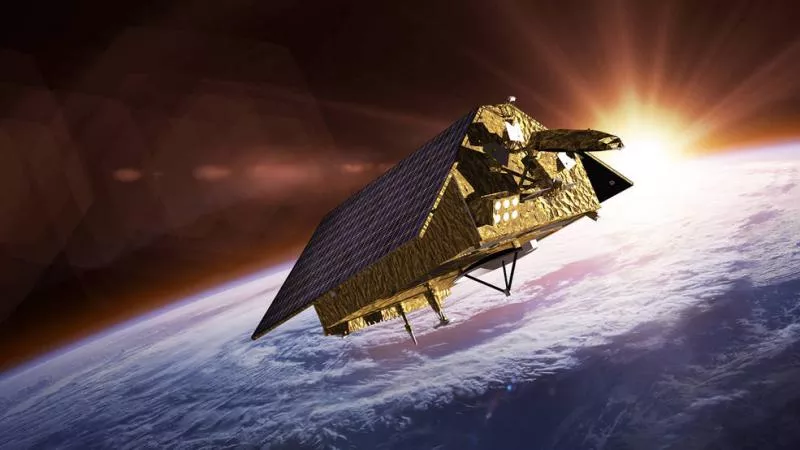 NASA – along with ESA (European Space Agency), the European Commission (EC), the European Organisation for the Exploitation of Meteorological Satellites (EUMETSAT), and the National Oceanic and Atmospheric Administration (NOAA) – made the announcement to change the name of a key ocean observation satellite launching in Fall of 2020 during a special event at the agency's headquarters. It will launch from Vandenberg Air Force base in California and will aim to continue high precision ocean altimetry measurements in the 2020/2030 timeframe using two identical satellites launching five years apart- Sentinel-6A Michael Freilich and Sentinel-6B.
"This is a fitting honor for a man who helped transform space-based Earth observation and has brought together the best contributions from our global Earth science community to improve our collective understanding of how our planet is changing," said Stephen Volz, assistant administrator for NOAA's Satellite and Information Service.
NASA and NOAA both use the unique vantage point of space and suborbital platforms to better understand Earth as an interconnected system for societal benefit. NOAA is composed of scientists, weather forecasters, and others who work to understand our environment, protect life and property, and conserve and protect natural resources.
For more information about this satellite, please visit: https://www.nasa.gov/press-release/nasa-partners-name-ocean-studying-satellite-for-noted-earth-scientist