Japan Braces for Super Typhoon Hagibis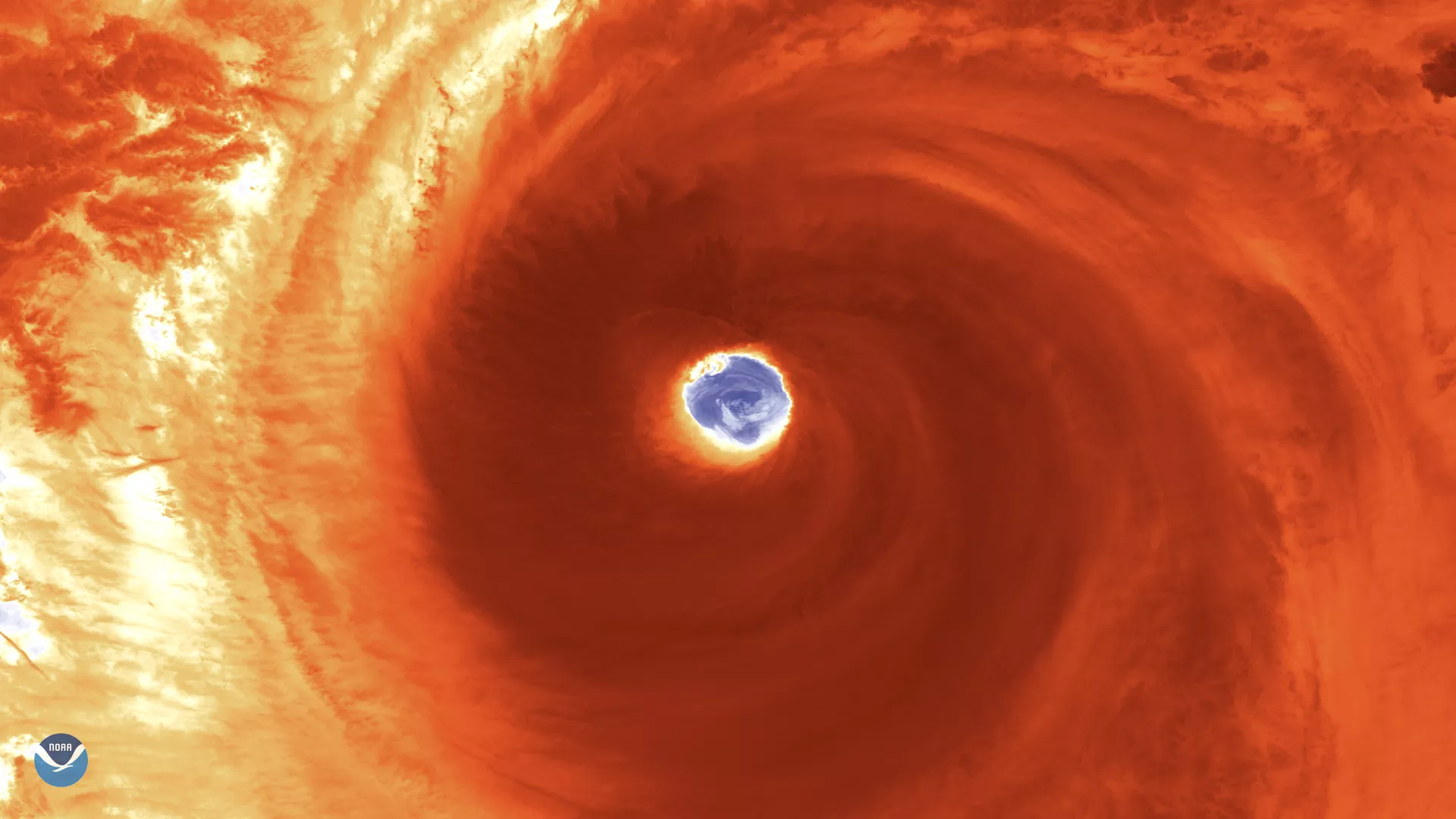 Japan is bracing for a possible hit from Super Typhoon Hagibis, as the monstrous storm located some 600 miles south of Yokosuka, Japan, continues tracking north-northwestward. As the NOAA-20 polar-orbiting satellite passed over Hagibis on Oct. 10, 2019, at 12:40 p.m., Tokyo time, it captured this zoomed-in view of the well-defined eye, which often indicates a storm's strength.
With maximum sustained winds of 150 mph ( 130 knots ), this storm is currently the equivalent of a Category 4 hurricane on the Saffir-Simpson Hurricane Wind Scale. "Super-typhoon" is a term utilized by the U.S. Joint Typhoon Warning Center (JTWC) for typhoons that reach maximum sustained 1-minute surface winds of at least 150 mph. Hagibis is forecast to gradually lose strength as it approaches Japan this weekend. The JTWC noted that Hagibis will likely make a quick landfall near Yokosuka before heading back out to the Pacific Ocean.
Several Rugby World Cup matches previously scheduled for Friday and Saturday were canceled due to Hagibis.
"Based on the latest detailed information from the tournament's independent weather experts, Hagibis is predicted to be the biggest typhoon of the 2019 season and is highly likely to cause considerable disruption in the Tokyo, Yokohama, and City of Toyota areas throughout Saturday, including likely public transport shutdown or disruption," World Rugby and the Japan Rugby 2019 Organising Committee said in a press release.
This storm comes just a month after Typhoon Faxai pummeled the Tokyo area, leaving some 930,000 households across the Chiba and Kanagawa prefectures without power.