GOES East Sees Storms Firing Up Over Upper Midwest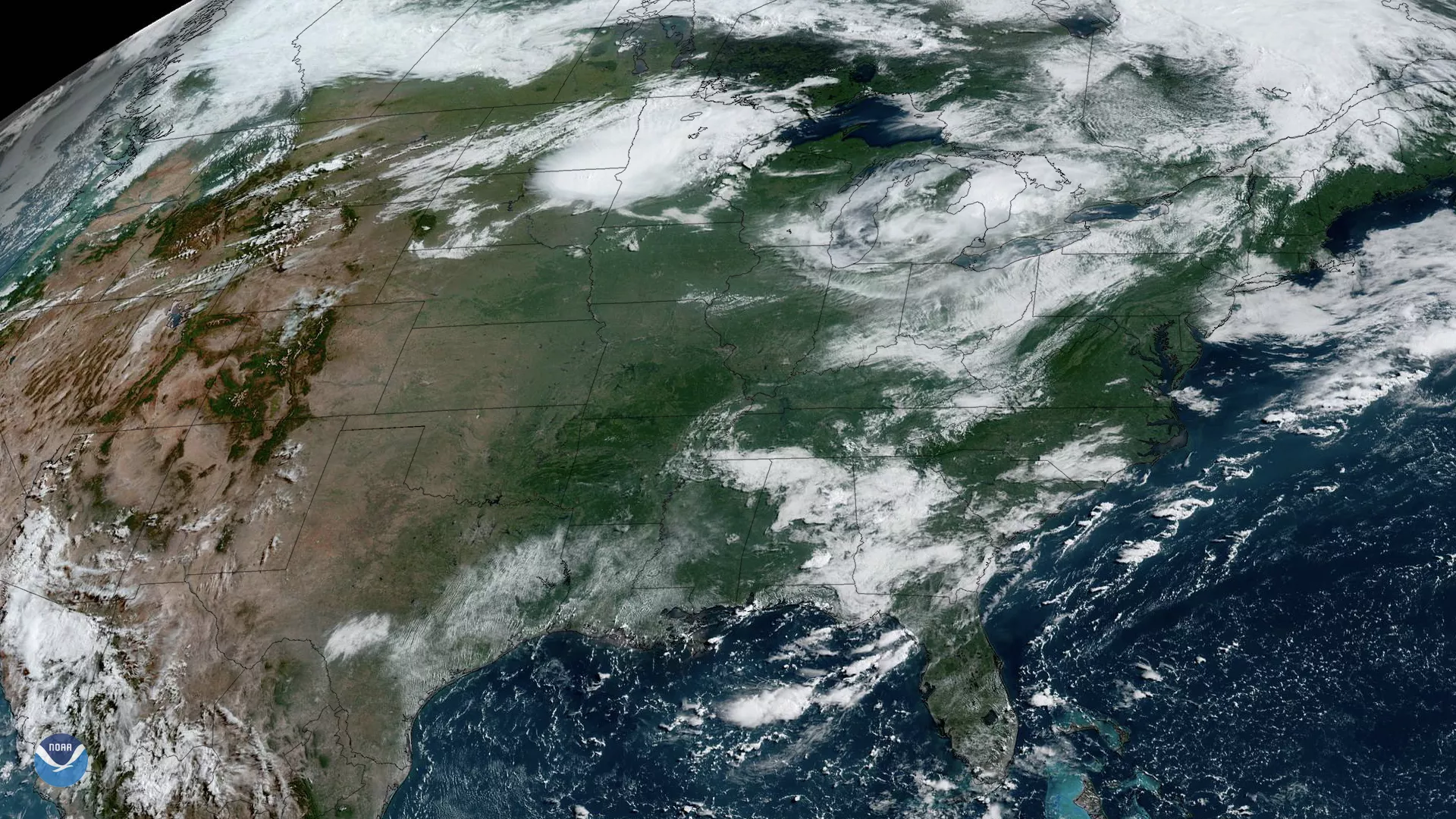 NOAA's GOES East satellite watched as storms began firing up over the Upper Midwest on Friday, July 19, 2019. While there's a cluster of locally severe storms over north-central South Dakota, areas from central Minnesota to northeast Wisconsin are at the greatest risk for severe weather from mid-afternoon into Friday evening.
"These severe thunderstorms forming ahead of low pressure moving across the region may be capable of producing multiple strong (EF2+) tornadoes, widespread significant damaging winds (75mph+) and/or very large hail (2 inch+)," according to the National Weather Service Storm Prediction Center (NWS SPC).
The NWS SPC noted that this level of risk is "exceptionally rare" for this area of the country in mid-July. The cities potentially in the path of these severe storms include Minneapolis, St. Paul and St. Cloud in Minnesota; and Eau Claire, Wausau and Stevens Point in Wisconsin. The National Weather Service office covering the Twin Cities has already received preliminary reports of golfball-size hail in several areas.
This GeoColor-enhanced imagery was created by NOAA's partners at the Cooperative Institute for Research in the Atmosphere. The GOES East geostationary satellite, also known as GOES-16, provides coverage of the Western Hemisphere, including the United States, the Atlantic Ocean and the eastern Pacific. The satellite's high-resolution imagery provides optimal viewing of severe weather events, including thunderstorms, tropical storms, and hurricanes.