First Light Image from NOAA-20 VIIRS Captures Thomas Fire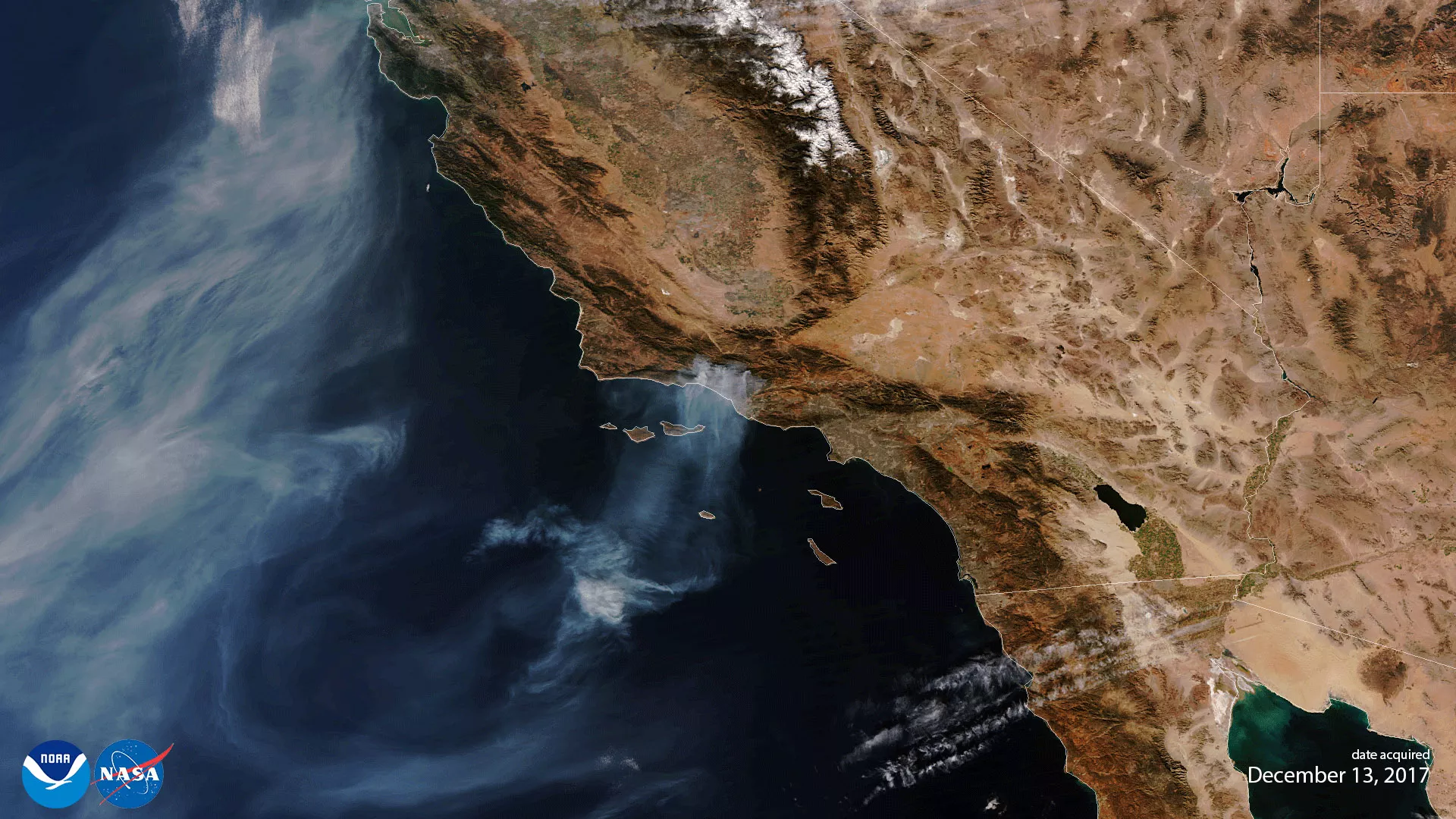 Twenty-five days after JPSS-1 (NOAA-20) was launched into Earth orbit, the satellite sent back its first Visible Infrared Imaging Radiometer Suite (VIIRS) science data on December 13, 2017, as part of a series of instrument activations and checkouts taking place before the satellite goes into fully operational mode. This VIIRS true color image captured the aggressive wildfires across Southern California which have forced thousands to flee their homes. As of Wednesday morning, December 13, 2017, the Thomas Fire was the fourth-largest fire in California history, and it continues to generate plumes of smoke as it enters its second week. The fire spanned more than 370 square miles and remains the strongest blaze for firefighters to battle in Ventura and Santa Barbara counties.
VIIRS is one of the five key instruments onboard NOAA-20 that will improve day-to-day weather forecasting and environmental monitoring, while extending the record of many long-term observations of Earth's climate. NOAA-20 VIIRS will help monitor active fires globally for many years to come.