Fires Dot the Landscape in Sub-Saharan Africa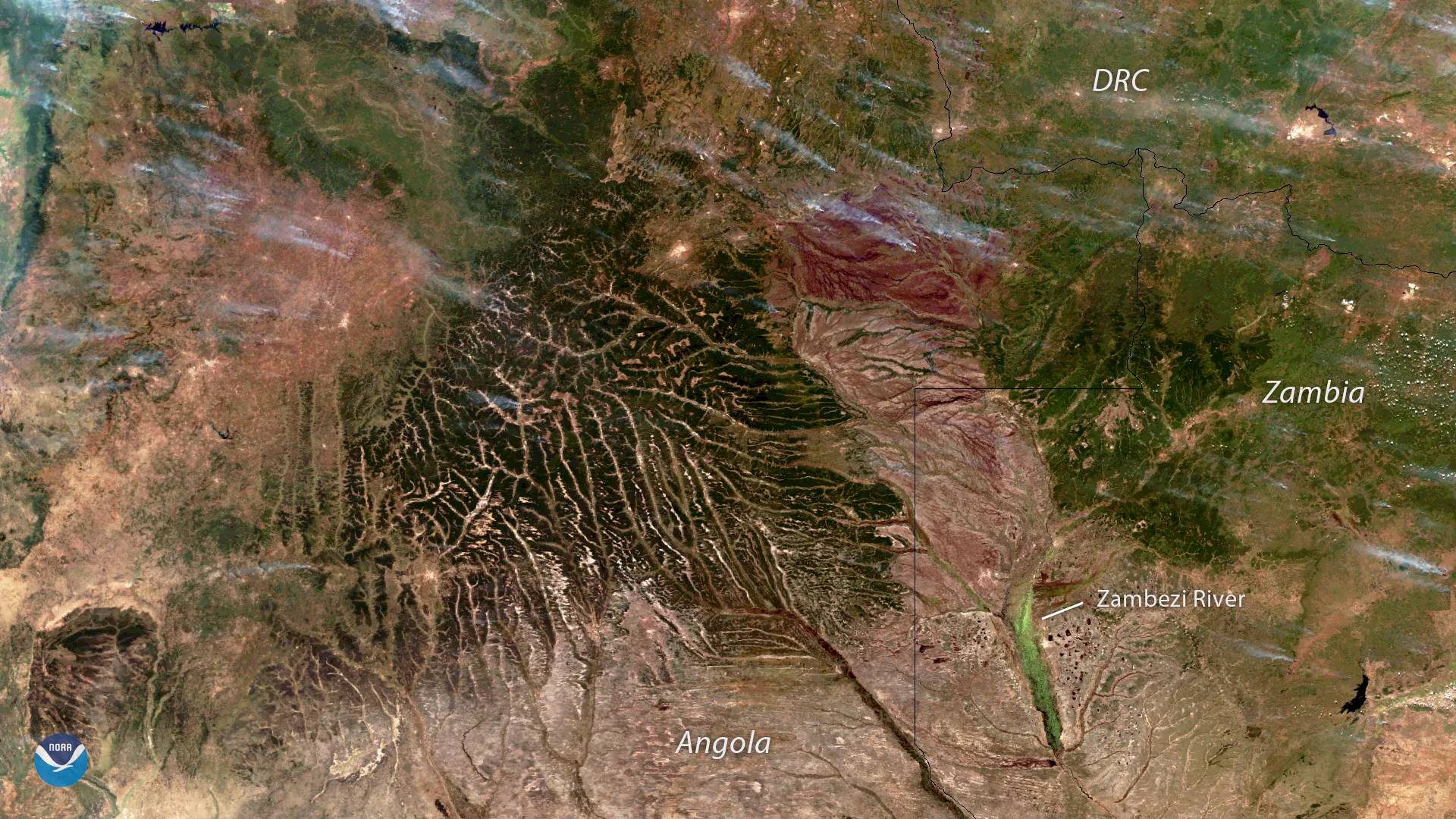 The NOAA-20 satellite captured this image of wildfires burning across Angola, Zambia and the Democratic Republic of the Congo on June 6, 2018. Widespread agricultural burning is a common practice in sub-Saharan Africa used by farmers to clear land for grazing and return nutrients to the soil. These fires are often visible from satellites during the dry season, which in Angola and Zambia, runs from May to October.
In addition to the smoke blowing across the landscape, this image also reveals the hilly terrain and intricate network of river valleys of eastern Angola, western Zambia and the Democratic Republic of the Congo. The upper Zambezi River, Africa's fourth-largest river, can be seen in the lower right.
The NOAA-20 satellite's VIIRS sensor provides global coverage twice a day with 750 m resolution across its entire scan. Its daily multi-band imaging capabilities support the acquisition of high-resolution atmospheric imagery, including visible and infrared imaging of hurricanes, atmospheric aerosols and, as shown here, detection of fires and smoke.