Extraordinary Heat and Massive Fires are Scorching Siberia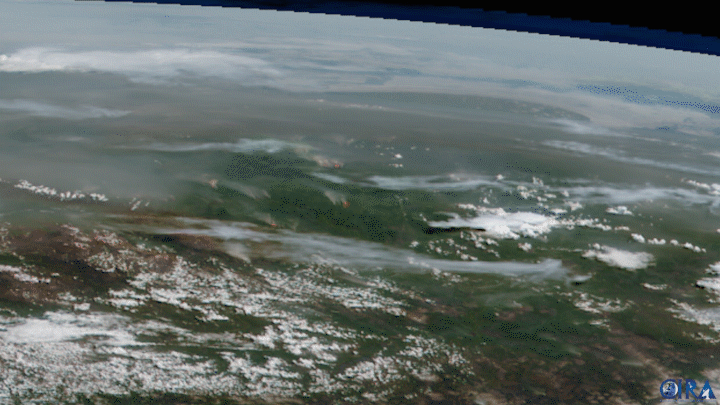 On June 21, 2020, the Himawari-8 satellite viewed the ongoing Siberian fires above the Arctic Circle. "The main causes," said a translated version of Russia's Federal Forestry Agency press release, "are human and thunderstorm factors."
The Federal Forest Agency of Russia added that during the week of June 15–21, 2020, emergency managers and related personnel eliminated more than 330 forest fires in 49 different regions of Russia, spanning over more than 27 square miles. As of June 22, six more fires spanning over 81 square miles have appeared in the region of Chukotka, and 66 more in other parts of the country, bringing the total to 72 currently active fires burning across Russia.
It has been an extremely warm start to 2020 for Siberia. In fact, according to scientists at NOAA's National Centers for Environmental Information, the land and ocean temperatures departure for the month of May 2020 showed that Asia (where Siberia is located) had its highest May temperature departure on record—2 degrees C, or 3.6 degrees F—above normal.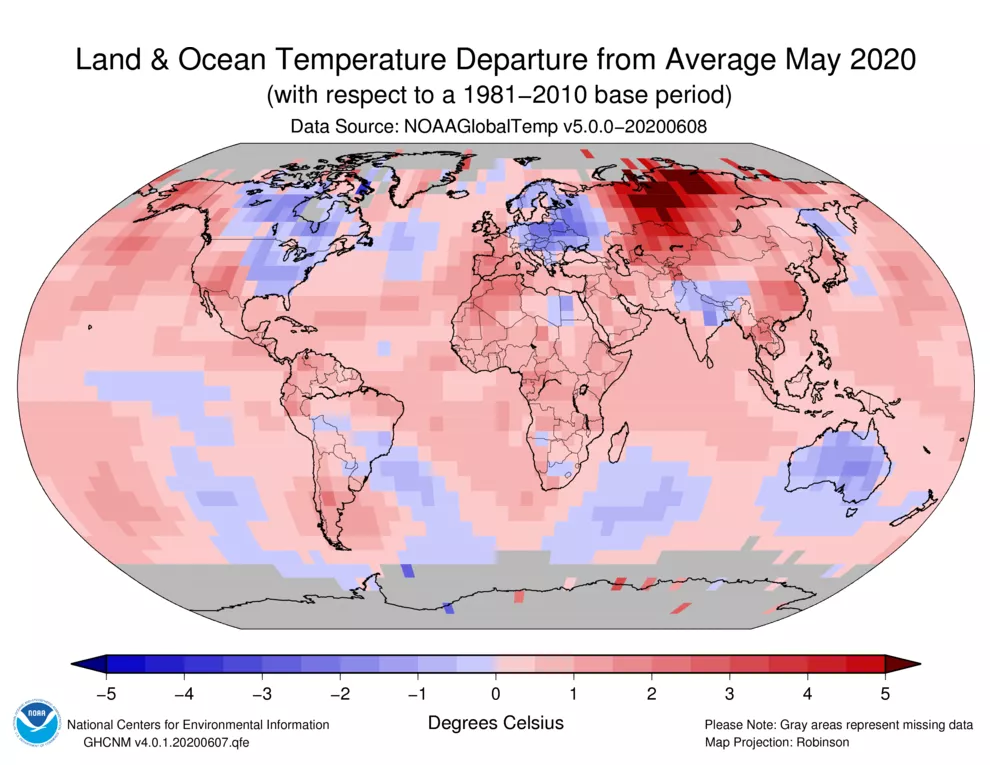 Moreover, the town of Verkhojansk, at a latitude of 67.55° N, reportedly hit a record high temperature of 100.4 degrees Fahrenheit on June 20. If it is verified, it would be the hottest temperature ever recorded north of the Arctic Circle., breaking the previous record of 99.1 degrees Fahrenheit in 1988.
This image was captured by the Advanced Himawari Imager (AHI) on Japan's Himawari-8 satellite. This satellite, the first unit of the Japan Meteorological Agency's (JMA) third-generation of geostationary satellites, provides visible light and infrared images of the Asia-Pacific region. Himawari's data are vital for global geostationary coverage, which is why NOAA and JMA have agreed to mutual back-up arrangements for their geostationary systems.