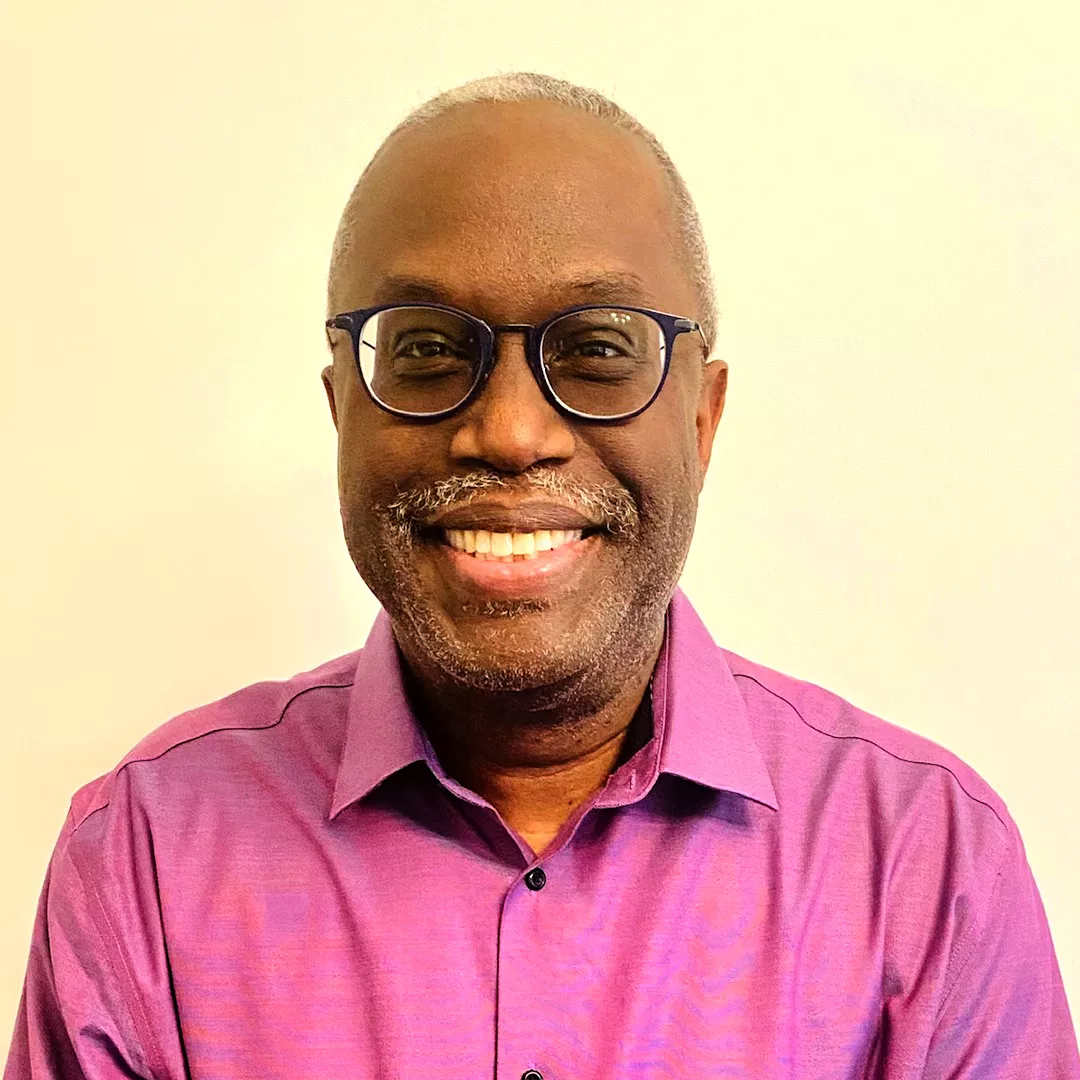 Black History Month is observed every February to recognize the history and achievements of African Americans and their central role in our nation's history. As we celebrate this year, we'd like to highlight the vital contributions of African Americans at NOAA. 
We talked with John Leslie, a NOAA Public Affairs Officer with NESDIS, to learn more about him.
Where did you grow up? 
I've always been proud to say that I was born and raised in Washington, D.C. In fact, I'm one of those people, who, when they say they're a "native Washingtonian," it actually means born in the city proper.
 
What led you to pursue a career in government service and public affairs?
I was bitten by the journalist bug in 7th grade. I was on the middle school football team and the coach asked me to write a story about our recent game for the school paper. Being a sports junkie, who always read the Washington Star, I was familiar enough with a sports writing style. So, I turned in a few sentences to the coach, who said: "Hey, Leslie, this is pretty good." That was really the start of it.
I went on to write for my high school paper and then for several publications in college. During that time, I worked as a copy aide at the Washington Post and then interned at U.S. News & World Report, the Richmond Times-Dispatch, and Virginian Pilot. [When I interned at the Times-Dispatch, I had the privilege of interviewing African-American tennis legend and pioneer Arthur Ashe, for a news story about the passing of his father.]
At each stop, I would ask a few of the top reporters and columnists—some of whom were well-renowned—for writing tips and pointers.
And a few months after graduating from Virginia Commonwealth University, I started working in public affairs at the Federal Trade Commission. That's where I learned how to handle working in a high-paced environment and developed an appreciation for government service. Then, in January 1998, I began my NOAA public affairs career—first at the National Weather Service and then, in March 2003, at NESDIS.
What does Black History Month mean to you, and what has your experience as an African American been like at NOAA? 
Black History Month is a hugely important time to focus on—not only the many accomplishments of African-Americans, which have benefited the nation and the world, but our relentless drive to overcome injustice and inequality. Knowing the history of African-Americans helps us understand the full story of U.S. history.  
Black history is all around us, especially here in D.C., which was designed largely with help from Benjamin Banneker, an African-American astronomer and architect. Then there is Garrett A. Morgan, who received a patent for the three-signal traffic light. The forerunner of today's home security system was developed by an African-American, Marie Van Brittan Brown and her husband. The list goes on and on, but these contributions benefited humanity. 
My personal experience as an African-American at NOAA has had its ups and downs, but I've grown from them. One positive I want to highlight is when I started at NOAA in January of 1998, I was the only Black public affairs officer on staff. Now, there are a few more Black PAOs in the ranks, so there has been progress, which leads to a reasonable expectation that more will come. 
What would you say are your proudest accomplishments during your time at NOAA?
During my 25 years at NOAA, I've been blessed to work with a lot of great people and served under 10 different administrators. As far as proud NOAA accomplishments, there are a few that jump out.
While at the Weather Service, I wrote the press release for the very first NOAA Atlantic Hurricane Outlook in August 1998. Then, in January 2000, I moderated a press conference, recorded by C-SPAN, to announce the new NOAA supercomputer that would significantly improve weather forecasts.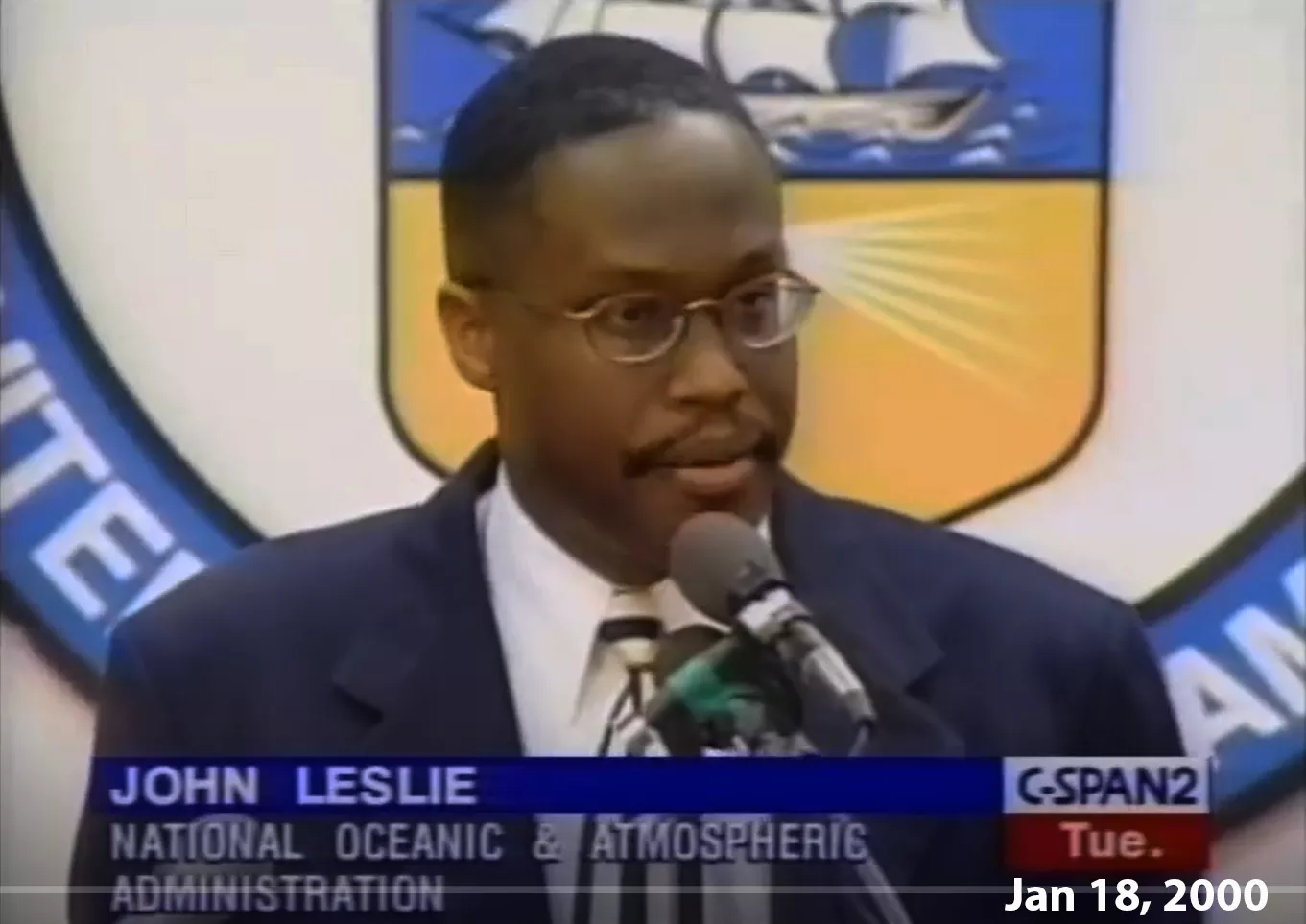 Among my proudest accomplishments at NESDIS would include being the NOAA lead for the pre-launch media campaigns for 18 satellite missions, dating back to May 1998. What makes me especially proud is the way NOAA's satellite programs have been embraced and recognized by the media and public over the years. You're likely to see NOAA satellite imagery being used more in national TV coverage of severe weather events.
One last accomplishment at NOAA is learning crisis communications. For example, being part of the team that handled the Oklahoma Tornado Outbreak in May 1999, prepared me for the crisis when the NOAA N-Prime satellite was dropped and damaged in the contractor's factory in 2003, That incident prepared me for when GOES-13 stopped working during the peak of the 2012 hurricane season, which helped me during the time when the main instrument aboard the newly launched GOES-17 experienced trouble in 2018.  
 
What motivates you? Who has served as an inspiration/role model in your life?
What motivates me now, at this stage in life, is just searching for ways to do things better. Whether it's being a better husband, father, son, friend, employee, whatever it is, my focus is on how I can do it better. 
My biggest role models, I have to say, are my father and my paternal grandfather, who passed away in 2004. My grandfather was a man of very few words, but made an indelible impact in Macon, Ga., owning his masonry business. He taught young men the masonry trade, which enabled them to work on projects and feed their families. Both my grandfather and father demonstrate the spirit of excellence and genuine concern for others, which I strive to emulate. 
What kind of advice would you give people aspiring to pursue a career in public affairs? 
For anyone with aspirations for a career in public affairs, there are about seven key pointers to keep in mind: 
1) learn to write well, and quickly 2) study best practices in public affairs, especially in crisis communications; 3) learn what constitutes news value; 4) always look to add new skills; 5) learn to build rapport with members of the media; 6) after each campaign, study what went right, as much as what went wrong and then keep doing what works and finally 7) learn when to persist and when to pivot. 
What do you like to do in your spare time? 
Actually, I love to cook and enjoy the challenge of trying to perfect different types of dishes. Also, I enjoy reading and spending time with family.