Join us in November for the 2021 NOAA DataFest!
NOAA DataFest is a month-long celebration of NOAA's vast collection of environmental data, which is available and accessible to everyone for free! 
Each year's events focus on a different theme. With the upcoming launches of GOES-T, the next geostationary satellite in NOAA's GOES-R series, and JPSS-2, the next polar-orbiting satellite in NOAA's Joint Polar Satellite System next year, we're going to be talking about how data from each are used and how together, bring us an array of useful information and the most advanced weather forecasts. 
#Datapalooza
This year, @NOAASatellites will be holding its forth annual #Datapalooza—a series of Twitter chats that aim to celebrate NOAA data while also making it more accessible. Help us spread the word and follow the conversation using the #Datapalooza hashtag!
Check back for information about this year's chat topics and what experts will be participating in the series!
NEDTalks
Throughout the month of November, you are invited to NOAA Environmental Data Talks, to learn from various data experts, end-users and data scientists about how they use data. Learn more about the many applications of environmental data from NOAA and our partners, including how data can be transformed into visualizations to tell a story. We will be announcing this year's participating speakers closer to the event dates. Until then, watch any of the previous NEDTalks!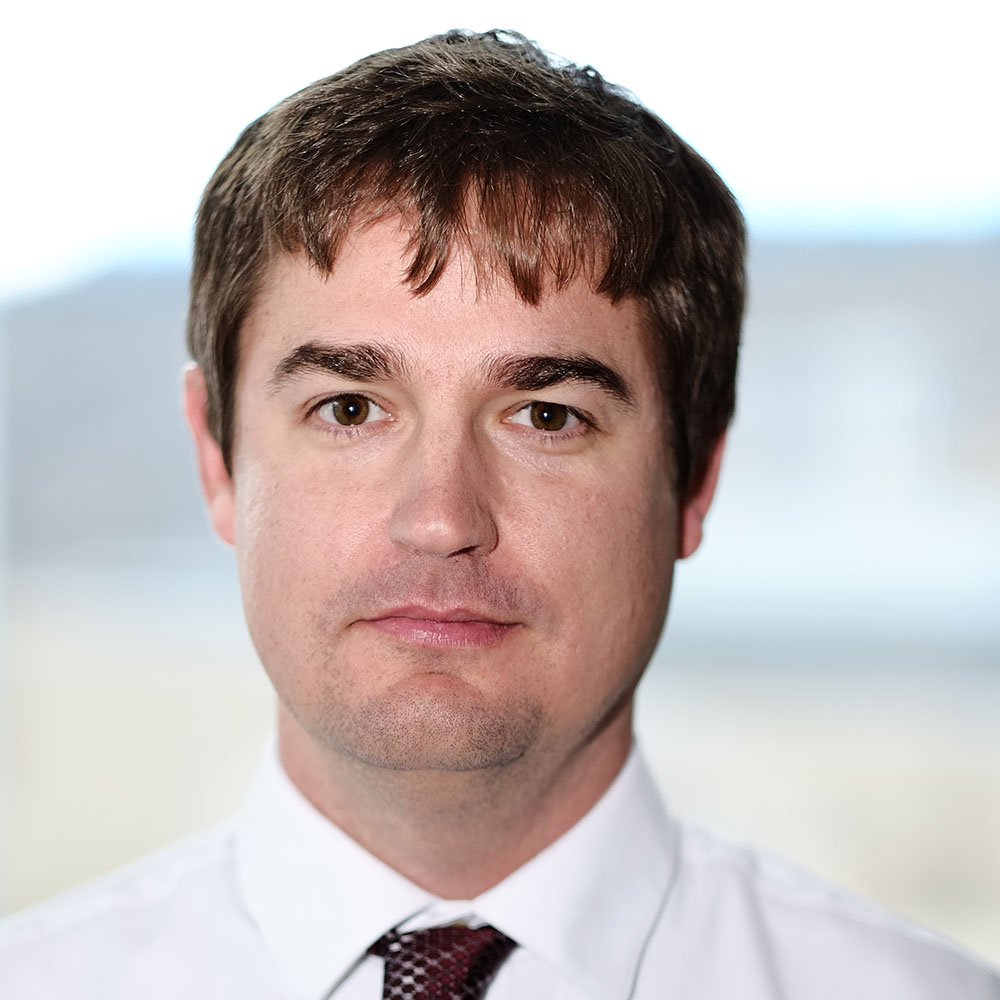 Title: GOES-R Program Scientist 
Organization: NOAA/NESDIS/GOES-R Program
Bio: Dan Lindsey is the NOAA/NESDIS GOES-R Program Scientist. He has been with NOAA since 2004 in Ft. Collins, Colorado, and specializes in satellite remote sensing of mesoscale phenomena from the geostationary platform, including thunderstorms, tropical cyclones, and aerosols such as smoke and blowing dust.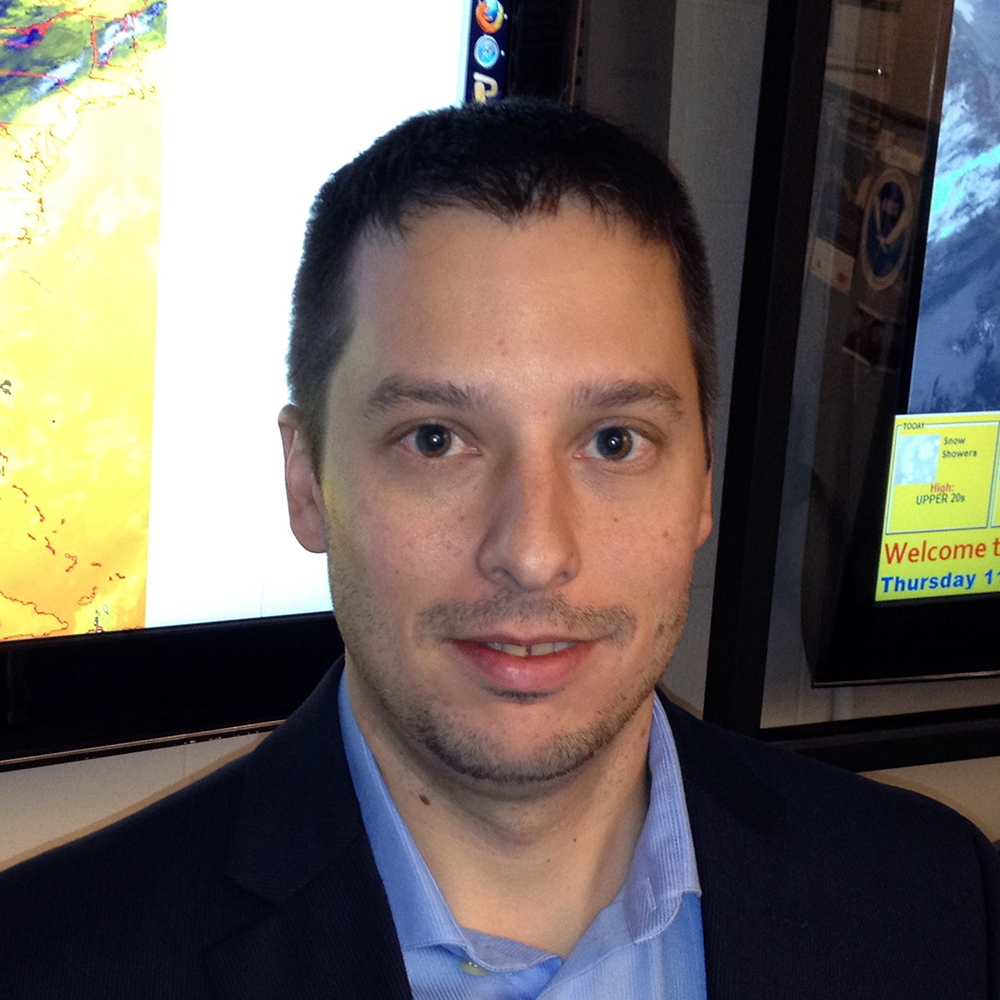 Title: Physical Scientist
Organization: NOAA/NESDIS/STAR
Bio: 
Mike Pavolonis is a physical scientist at the NOAA Center for SaTellite Applications and Research (STAR) and an Honorary Research Fellow at the NOAA Cooperative Institute for Meteorological Satellite Studies in Madison, WI.  He leads the NESDIS Science Team focused on volcanic clouds, severe weather, and fog/low stratus hazards.  He earned his Ph.D. in Atmospheric and Oceanic Sciences from the University of Wisconsin – Madison, where he is stationed as part of the NOAA effort to facilitate collaboration between government and university scientists.  He also holds a B.S. degree in Meteorology from Penn State.  Dr. Pavolonis is an active member of World Meteorological Organization (WMO) expert panels on volcanic clouds and nowcasting and has authored/co-authored over 40 peer reviewed journal articles.  He has been awarded the NOAA Bronze Medal, the NOAA David Johnson Award, and the American Astronautical Society Earth Science and Applications Award for his work on volcanic clouds and severe weather.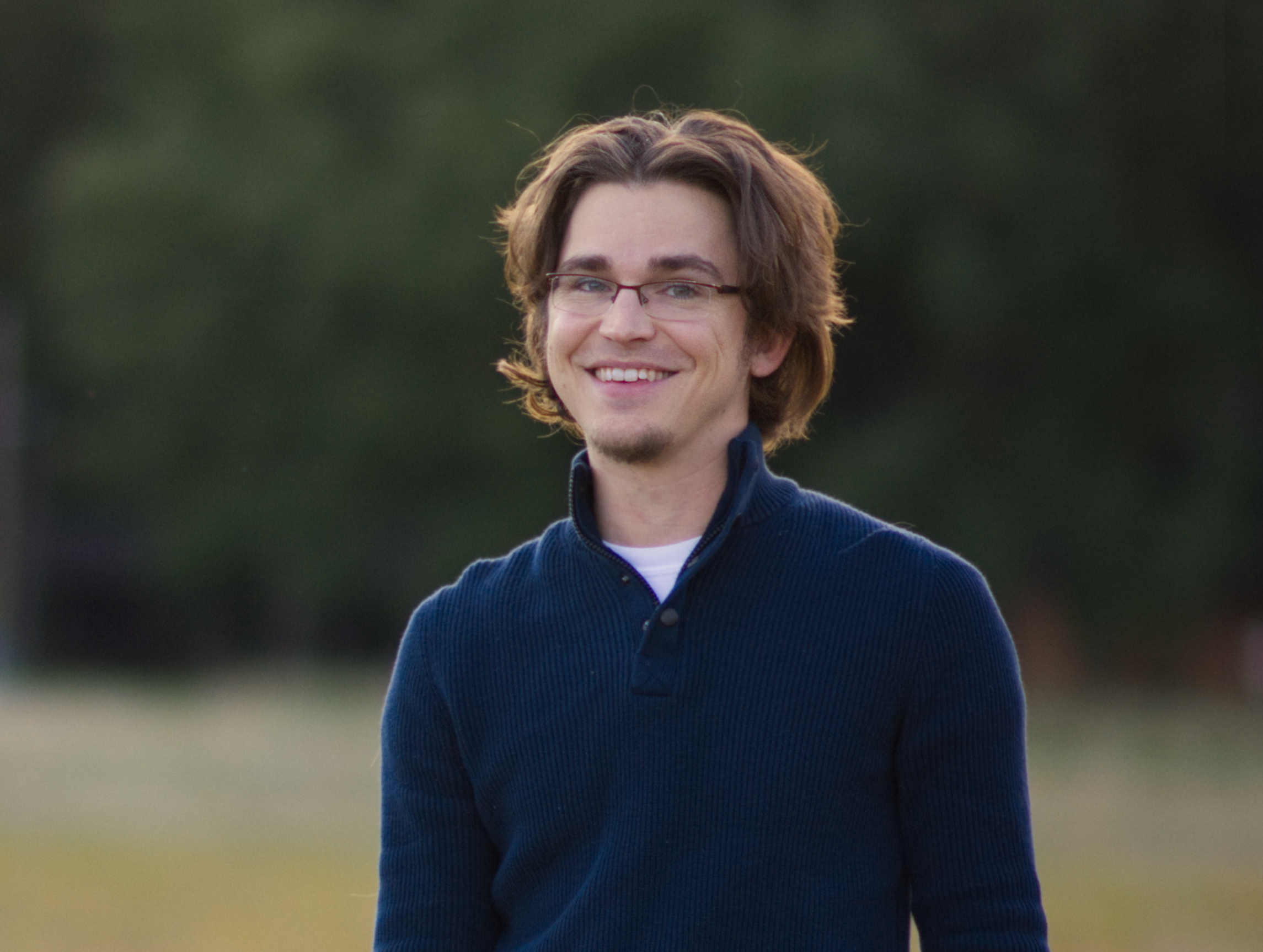 Title: Meteorologist
Organization: National Weather Service, Grand Forks, ND - NOAA
Bio: 
Carl Jones is a meteorologist with the National Weather Service in Grand Forks, North Dakota. Originally from Jacksonville, Florida, he received his B.S. in Meteorology from Florida State University in 2012. In 2014, he made the trek northward trading beaches for blizzards taking a job as a forecaster with a private weather company in Grand Forks, North Dakota. After working at this company for three years, he hung up the private sector hat for a public sector hat by joining NWS Grand Forks. His professional focus remains in operational forecasting and satellite applications, while his personal focus resides with his family, photography, cooking, and getting outdoors.
NEDTalks from DataFest 2020
Biography
Jennifer Horney is Professor and Founding Director of the Program in Epidemiology and Core Faculty at the Disaster Research Center at the University of Delaware. Her research focuses on measuring the health impacts of disasters, as well as the linkages between disaster planning and household actions related to preparedness, response, and recovery. Dr. Horney received her Ph.D. and MPH from the University of North Carolina at Chapel Hill. She was a member of a team of public health practitioners who responded to Hurricanes Isabel, Charley, Katrina, Wilma, Irene, and Harvey where she conducted rapid assessments of disaster impact on public health. She has also provided technical assistance to public health agencies globally around disasters, infectious disease outbreaks, and pandemic influenza planning and response.
Biography
Currently, James is a Research Associate at the Cooperative Institute Research Environmental Sciences, University of Colorado-Boulder as well as a Co-Principal Investigator, North Central Climate Adaptation Science Center. He specializes in developing programs that utilize the interface between Indigenous People's Traditional Knowledge and Western Science. He has over 25 years' experience serving as a cross cultural/broker resource to Federal Government, Higher Education Institutions and Non-Profits to developing, maintaining positive on-going working relationships with federally and non-federally recognized Indian tribes, Tribal College and Universities and Tribal Communities.
He is a founding member of the Group on Earth Observations (GEO) Indigenous Alliance that was established at GEO Week 2019 in Canberra, Australia to foster a continued, effective, respectful, and reciprocal relationship with GEO and representatives of indigenous communities from around the world.
He was born on the Pine Ridge Indian Reservation, USA and is an enrolled member of the Rosebud Sioux Tribe. His higher education comes from Sinte Gleska University.
Biography
Dr. Michael Mendez is an assistant professor of environmental policy and planning at the University of California, Irvine. He previously was the inaugural James and Mary Pinchot Faculty Fellow in Sustainability Studies at the Yale School of Forestry and Environmental Studies. Dr. Mendez has more than a decade of senior-level experience in the public and private sectors, where he consulted and actively engaged in the policymaking process. This included working for the California State Legislature as a senior consultant, lobbyist, gubernatorial appointee, and as vice chair of the Sacramento City Planning Commission. His new book "Climate Change from the Streets," published through Yale University Press (2020), is an urgent and timely story of the contentious politics of incorporating environmental justice into global climate change policy.
​Dr. Mendez contributed to state and national research policy initiatives, including serving as an advisor to a California Air Resources Board member, and as a participant of the U.S. Global Change Research Program's workgroup on "Climate Vulnerability and Social Science Perspectives." Most recently, he was appointed by the National Academies of Sciences, Engineering, and Medicine to the Board on Environmental Change and Society (BECS). He also serves as a panel reviewer for the National Academies of Sciences' Transit Cooperative Research Program (TCRP).
Biography
Jim Blackburn is a professor in the practice of environmental law in the Civil and Environmental Engineering Department at Rice University, teaching courses in sustainable development and environmental law. He is also a practicing environmental lawyer with the Blackburn & Carter law firm in Houston and a Rice faculty scholar at the Baker Institute. At Rice, he serves as the co-director of the Severe Storm Prediction, Education and Evacuation from Disaster (SSPEED) Center and as director of the undergraduate minor in energy and water sustainability. At the SSPEED Center, Blackburn has been responsible for the development of landscape-scale green space solutions for surge damage mitigation, including the Lone Star Coastal National Recreation Area, a web-based ecological services exchange and structural alternatives. He is the author of "The Book of Texas Bays" (Texas A&M University Press, 2004), which focuses on the environmental health of bays in Texas and efforts undertaken to protect them. He has received various public service awards, including the Barbara C. Jordan Community Advocate Award from Texas Southern University in 2007, the National Conservation Achievement Award from the National Wildlife Federation in 2001 and the Bob Eckhardt Lifetime Achievement Award for coastal preservation efforts from the Texas General Land Office in 1998. In 2003, he was awarded an honorary membership by the American Institute of Architects for legal work associated with urban quality of life issues in Houston. Blackburn received a B.A. in history and a J.D. from The University of Texas at Austin and an M.S. in environmental science from Rice University.
Download Presentation Slides (PDF - 508 Compliant)
Featuring: Bill Thomas, Heather Lazrus, and Michelle Montgomery of the Rising Voices
Abstract
The Rising Voices Center for Indigenous and Earth Sciences aims to advance science through collaborations that bring Indigenous and Earth (atmospheric, social, biological, ecological) sciences into partnership. Panelists will discuss and explore the nature of Indigenous data, which is often referred to as Traditional Knowledge (TK)- why and how does it differ from Western knowledge? The panelists' research and experiences will demonstrate how combining western technology and Indigenous research can yield novel insights into and actions for preserving our environment. Additionally, they will explain how oral histories and TK contain information that cannot be picked up with remote sensing technology or other Western principles, and how much of Indigenous generational knowledge of the land was later replicated by Western technology.
NEDTalks from DataFest 2019
Biography
Dr. Don Engel is a professor and the Assistant Vice President for Research at the University of Maryland, Baltimore County (UMBC). As AVPR, Don leads UMBC's Office of Research Development. Don's research is on the applications of visualization and artificial intelligence (esp. image processing and computational linguistics) to data-driven discovery (esp. in the physical and life sciences). After completing a Ph.D. in physics and master's in computer science, Don spent several years working for Congress and executive branch agencies as a science and technology policy advisor. Don's background also includes clinical experience as a resident in radiation oncology medical physics.
Abstract
A discussion of UMBC's visualization research and related facilities, including spherical displays, VR/AR head mounted devices, 3D scanning, an immersive VR wall, and glasses-free 3D display. The presentation includes work taking place in UMBC's Imaging Research Center (IRC) and the IRC-affiliated Assistive Visualization and Artificial Intelligence Lab (AVAIL).
Biography
Max Schneider is a PhD student in Statistics at the University of Washington, Seattle. This summer, he is interning at the Environmental Modeling Center within NOAA's National Centers for Environmental Prediction in College Park, MD. In his dissertation work, Max builds spatiotemporal models to forecast earthquakes in the Pacific Northwest. He focuses on quantifying various sources of error in these models and how to visualize them to diverse audiences. He collaborates with cognitive psychologists to directly study the effect visualizations have on how people use forecasts. In his work at NOAA, Max quantifies the uncertainty within coupled numerical models of hurricane impacts, for the US COASTAL Act. His motivation is to improve operational forecasting with a statistical approach to uncertainty quantification and visualization.
Abstract 
Every day, thousands of forecast maps are produced by NOAA and related agencies. All forecasts come with error but how can we best visualize uncertainty on a forecast map? Max Schneider, PhD student in Statistics and NCEP intern, says the effectiveness of different approaches towards visualizing this uncertainty can be carefully studied in user experiments. In this talk, he presents a human subjects experiment where three common visualization techniques go head-to-head, to see which one enables effective map-reading and judgments using the forecasts.
Biography
David Hall joined NVIDIA in January 2018, after working as an Assistant Professor of Research in Computer Science at CU Boulder. Dr. Hall has technical expertise in theoretical physics, numerical methods, computational fluid dynamics, and artificial intelligence. David spent the previous decade developing non-hydrostatic atmospheric models for high resolution climate modeling in HPC environments. As a solution architect at NVIDIA, Dr. Hall's primary role is to help scientist and engineers understand and translate the latest breakthroughs in artificial intelligence into practical solutions in the areas of weather, climate, and space. Dr. Hall earned his PhD in Physics from the University of Santa Barbara, CA and a BA in physics from CU Boulder.
Abstract
Artificial intelligence has made a lot of headlines lately, but it is not clear to everyone how these tools can be applied to science. In this NEDTalk, we demonstrate how supervised deep-learning may be viewed as a new and powerful approach for developing software routines that were previously beyond our reach. With these tools, we can automate, accelerate, and improve upon existing applications and develop a host of new capabilities. After surveying many of the ways it may be applied to the Earth system, we'll take a deeper dive into how AI can be used to detect and track tropical storms.
Biography
Christin Khan is a Fishery Biologist in the Protected Species Branch at the Northeast Fisheries Science Center in Woods Hole. She is an aerial survey observer and data manager of the North Atlantic Right Whale Sighting Survey which conducts aerial surveys to monitor right whale abundance and distribution from New Jersey to Canada. When not in the air, Christin also works on right whale social behavior, automated image recognition, right whale outreach signs, the Right Whale Sighting Advisory System, interactive Google map, and the Whale Alert app.
Abstract
Motivated by recent developments in image recognition, we hosted a data science challenge on the crowdsourcing platform Kaggle to automate the identification of endangered North Atlantic right whales. The winning solution automatically identified individual whales with 87% accuracy with a series of convolutional neural networks to identify the region of interest on an image, rotate, crop, and create standardized photographs of uniform size and orientation and then identify the correct individual whale from these passport-like photographs. Recent advances in deep learning coupled with this fully automated workflow have yielded impressive results and have the potential to revolutionize traditional methods for the collection of data on the abundance and distribution of wild populations.