On August 26, 2017, Hurricane Harvey Slammed into Texas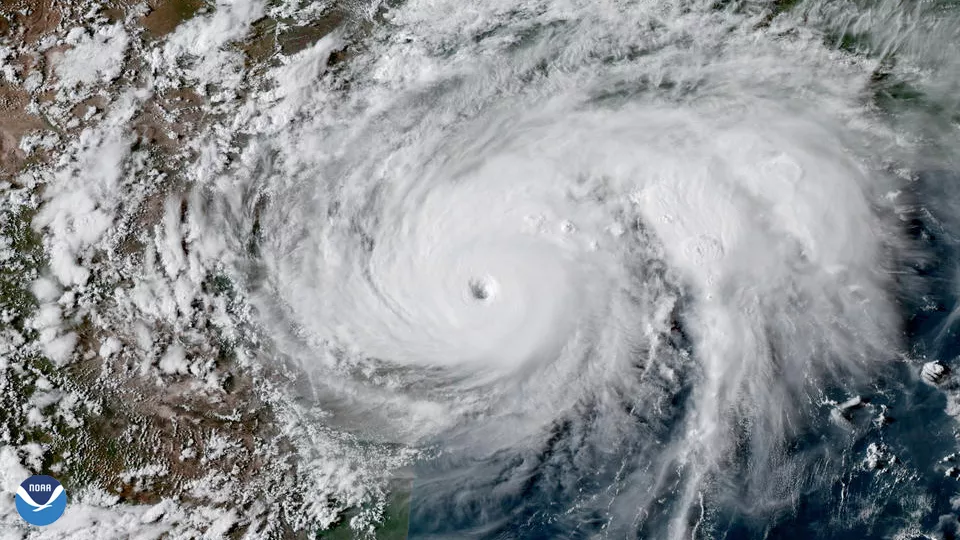 On August 26, 2017, record-breaking Hurricane Harvey became the first Category 4 hurricane to make landfall along the coast of Texas since Carla in 1961. At the time, it was also the first Category 4 hurricane to make landfall in the U.S. since 2004.
The storm was devastating and one of the costliest to affect the U.S., inflicting roughly $131.3 B (CPI adjusted estimated cost) in damage. Harvey is considered the wettest tropical cyclone on record in the U.S., dumping more than 60 inches of rain. It caused catastrophic flooding, displaced more than 30,000 people, and prompted more than 17,000 rescues. At least 68 people died from the direct effects of the storm in Texas, the largest number of direct deaths from a tropical cyclone in that state since 1919.
The image above was captured by the GOES East geostationary satellite, also known as GOES-16, which keeps watch over most of North America, including the continental United States and Mexico, as well as Central and South America, the Caribbean, and the Atlantic Ocean to the west coast of Africa. The satellite's high-resolution imagery provides optimal viewing of severe weather events, including thunderstorms, tropical storms, and hurricanes.