Anvil Clouds over the Bay of Bengal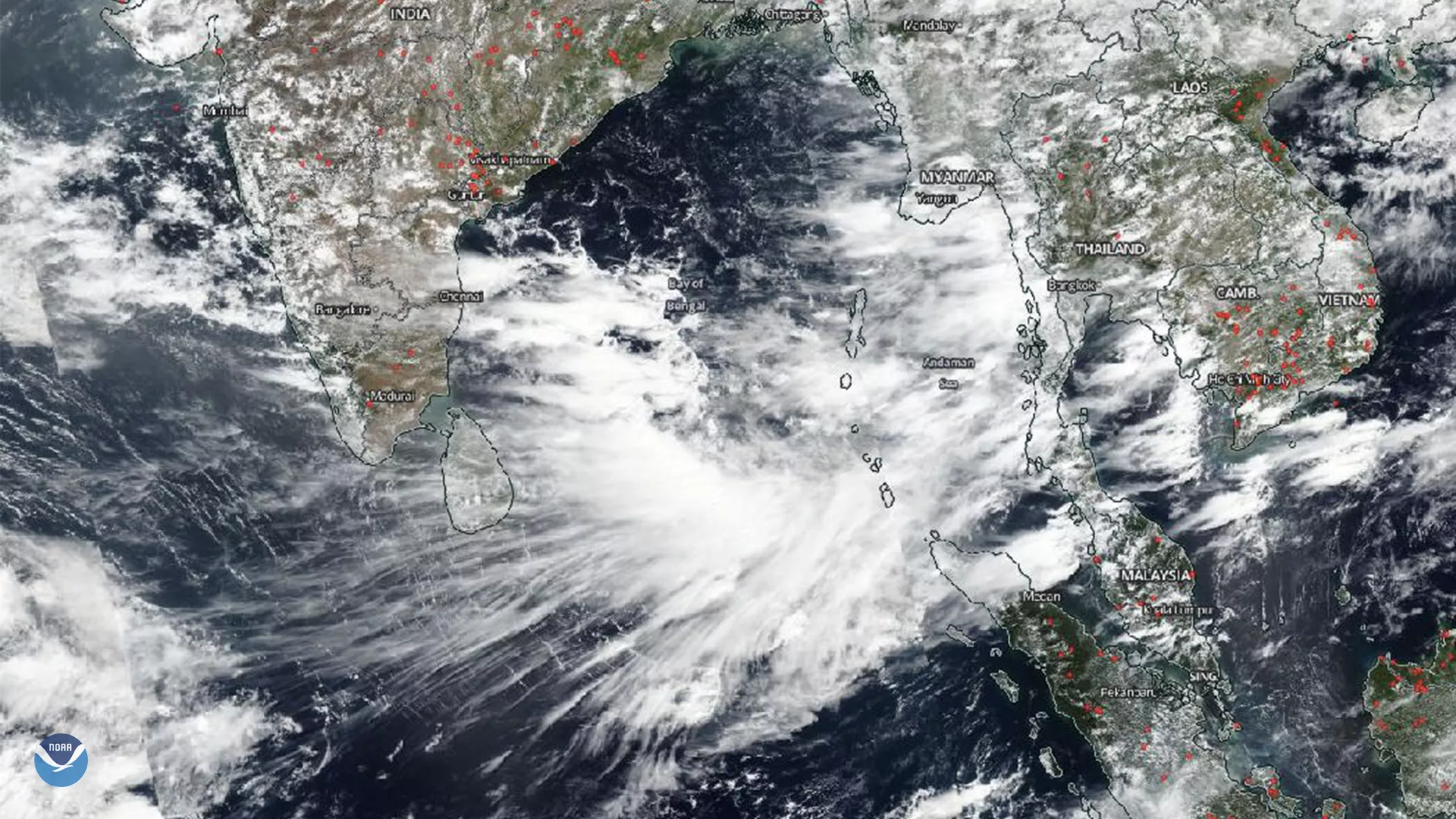 Upper level winds from thunderstorms over the Bay of Bengal blew anvil clouds to the southwest, forming an eye-catching cirrus cloud pattern off the southern tip of India on June 25, 2019.
Anvil clouds, seen here by Suomi-NPP, form when cumulonimbus clouds rise to the level of the tropopause, the boundary between the lower atmosphere and the stratosphere, approximately 60,000 feet high at the equator. At this height, high winds flatten and spread the tops of the clouds, producing an anvil-like shape.
This image was captured by the Suomi-NPP satellite's VIIRS instrument, which scans the entire globe twice daily at a 750-meter resolution. The VIIRS sensor provides high-resolution visible and infrared imagery of Earth's atmosphere, land, and oceans, and helps atmospheric scientists monitor severe weather events such as hurricanes and tropical storms.