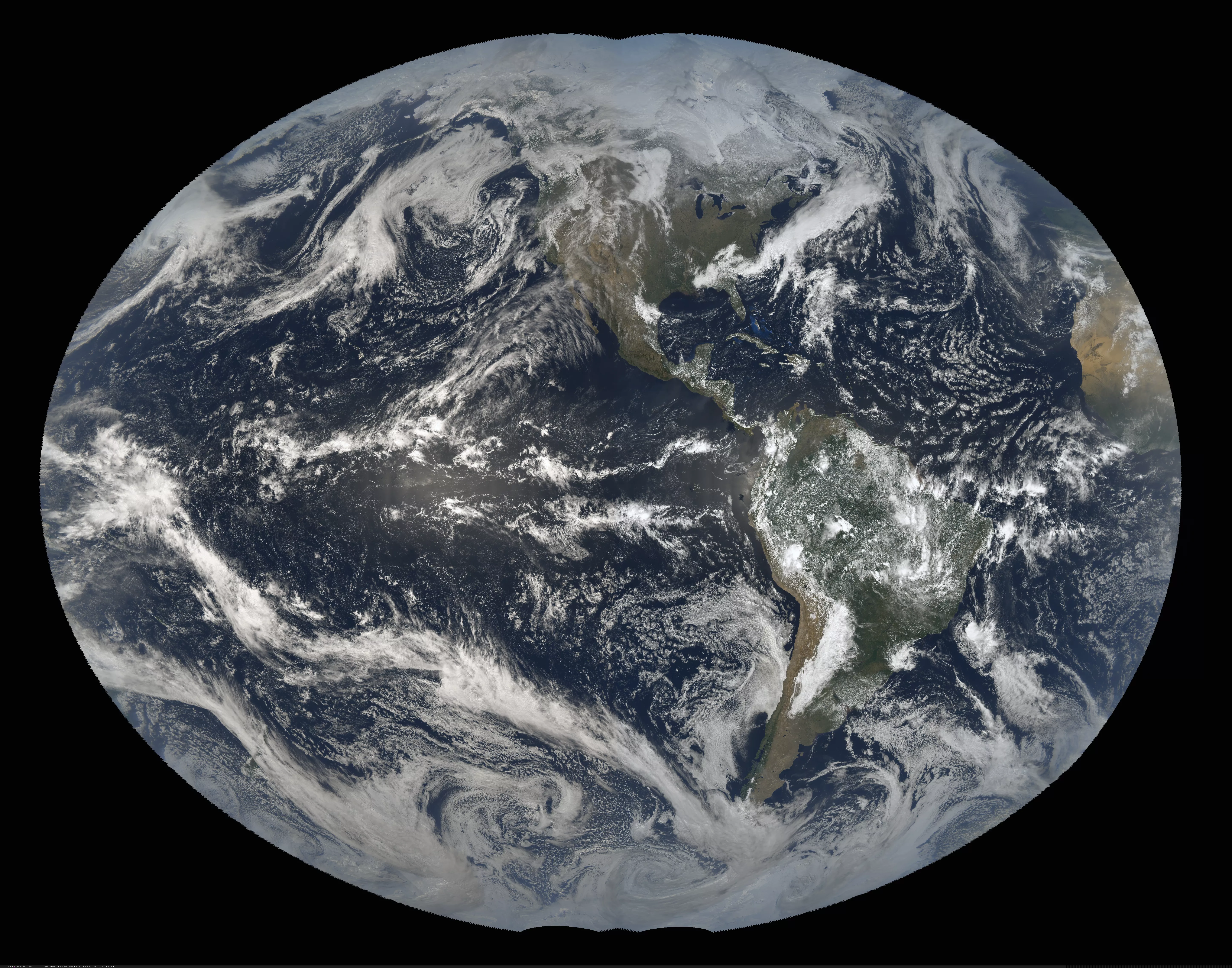 As we look ahead to another year on this beautiful and fascinating planet, NOAA's Satellite and Information Service would like to take a moment to review 2019 from a satellite's perspective.
It was a year of record-breaking tropical cyclones—in both Atlantic and Pacific Oceans. Many parts of the globe were ravaged by wildfires in 2019 while the wonders of our solar system were on full display. For NOAA, it was a year when we added another cutting-edge satellite to our fleet, as GOES-17 became operational.
With their lofty view from space, NOAA satellites can see both the awe-inspiring beauty and the sobering destruction that Mother Nature creates across our dynamic blue planet. Below is our Top 10 list (in no particular order) of the most captivating images that Earth-observing satellites captured in 2019.
All of the images below are available for download and repurposing. Please credit NOAA.
1. The Eye of the Storm
Top image: The eye of major Hurricane Dorian approaching Great Abaco, Bahamas, on September 1, 2019, as seen by NOAA's GOES-16 satellite.
Bottom image: The eye of Super Typhoon Hagibis over the Pacific Ocean on October 10, 2019, as seen by the Himawari-8 satellite. NOAA acquires data from Himawari-8 through a partnership with Japan's Meteorological Agency.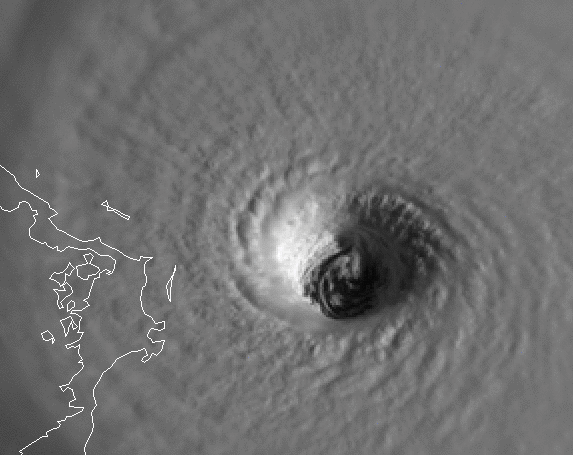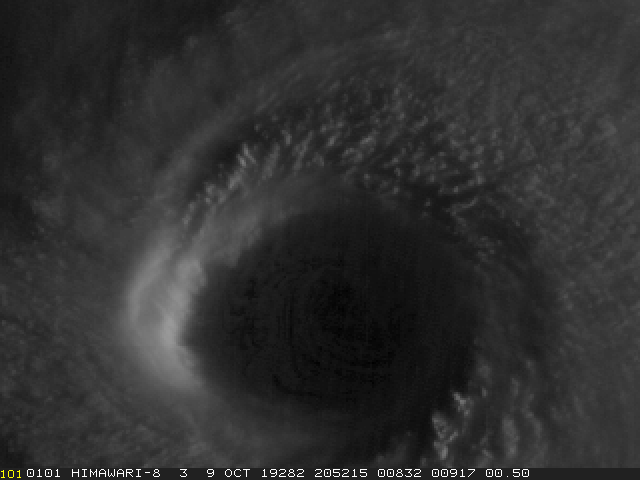 2. Here Comes the Moon
NOAA's GOES-16 satellite used its Solar Ultraviolet Imager to capture the Moon passing in front of the Sun on February 5, 2019.
3. Fires Down Under
Top image: Japan's Himawari-8 satellite captured the heat signatures and smoke plumes from bushfires in New South Wales, Australia on November 8, 2019.
Bottom image: Smoke from massive bushfires in New South Wales, Australia, as seen by GOES-17 on November 7-8, 2019 (rotated).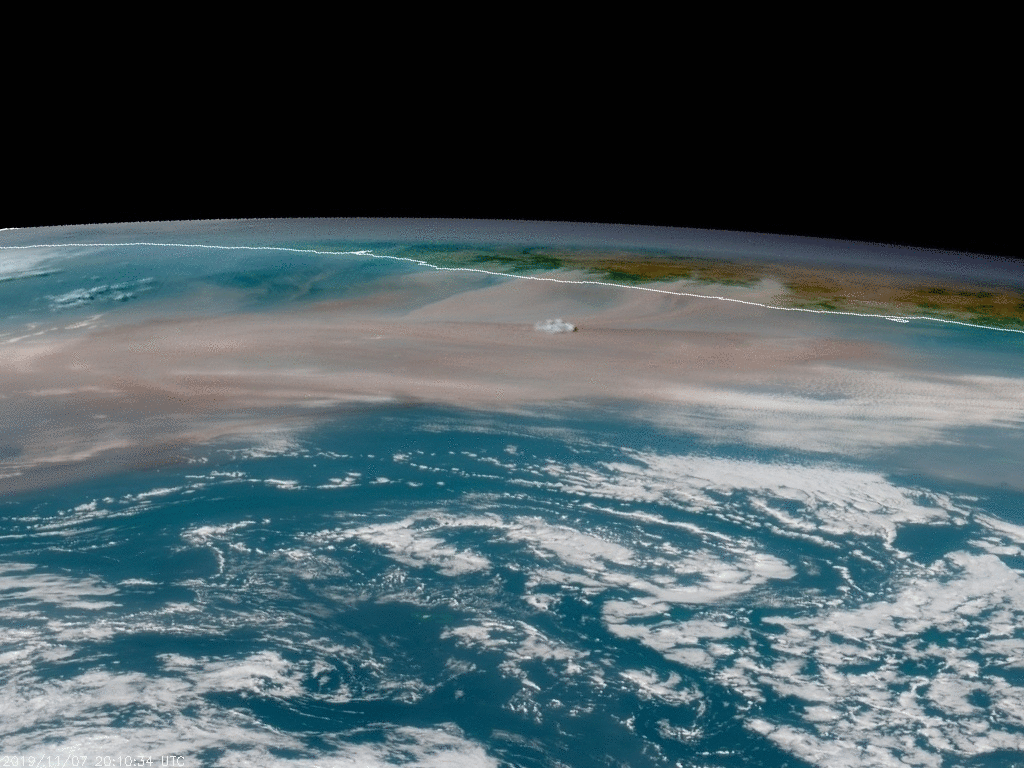 4. Southern Storminess
NOAA's GOES-16 Red-Green-Blue Air Mass product highlights several areas of low pressure rotate around each other off the coast of Chile on June 2-3, 2019.
5. Raikoke Blows its Top
As they passed over Russia's Kamchatka Peninsula, both the NOAA/NASA Suomi-NPP satellite (top) and the NOAA-20 satellite (bottom), snapped these images of the brown ash plume from the Raikoke Volcano eruption on June 22, 2019.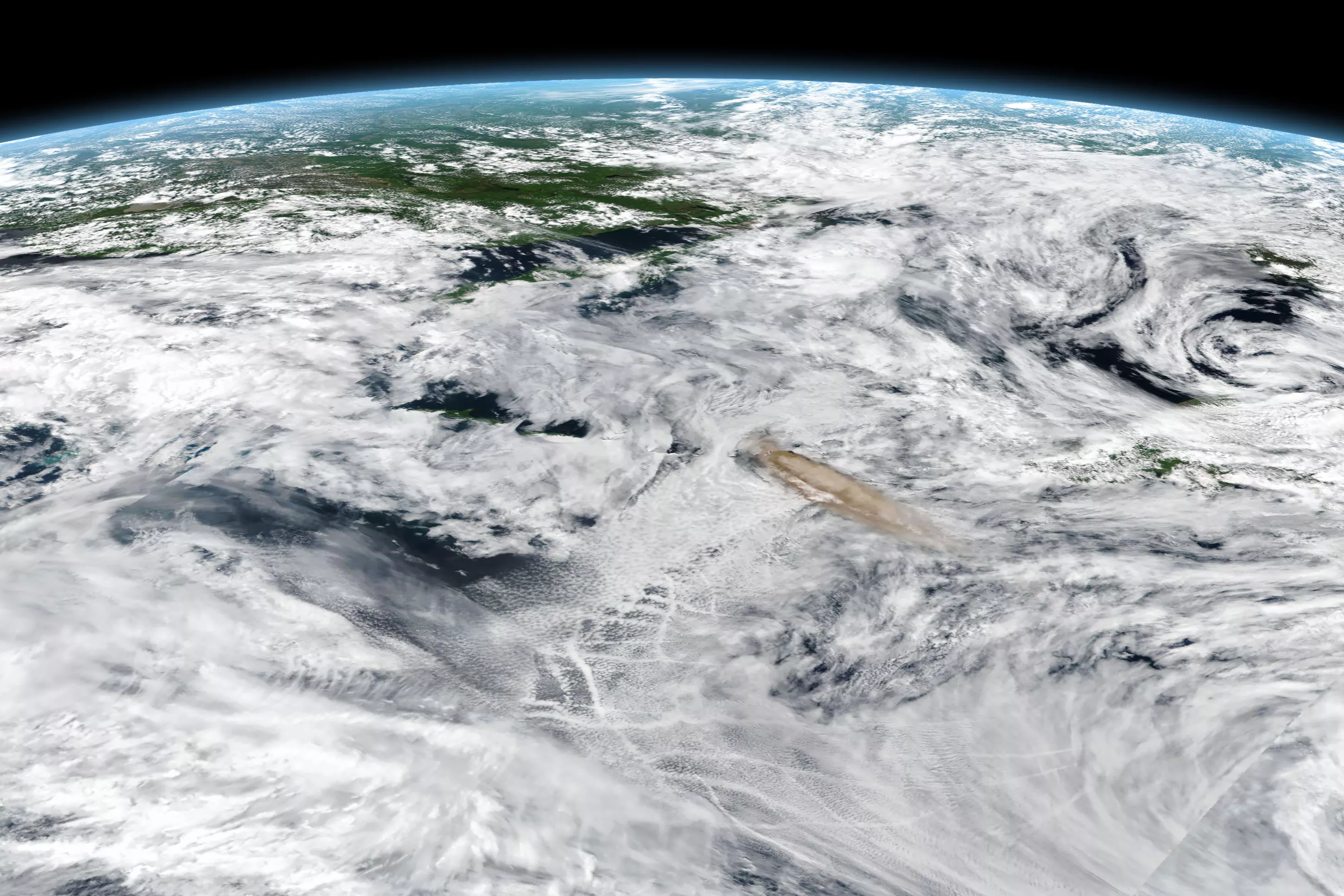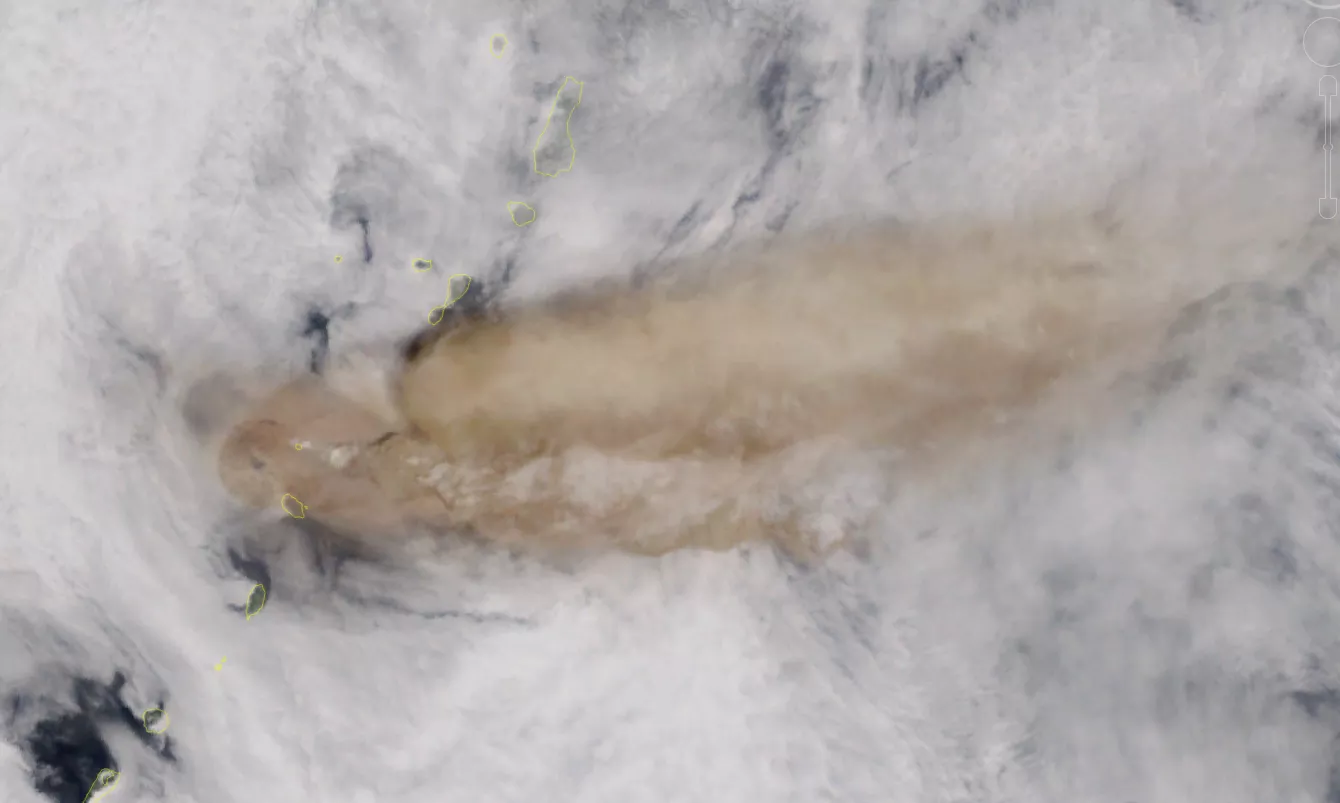 6. A Celestial Treat
Residents of the Southern Hemisphere were treated to a rare total solar eclipse on July 2, 2019. In this loop, NOAA's GOES-16 satellite is tracking the Moon's shadow across the Southern Pacific and South America.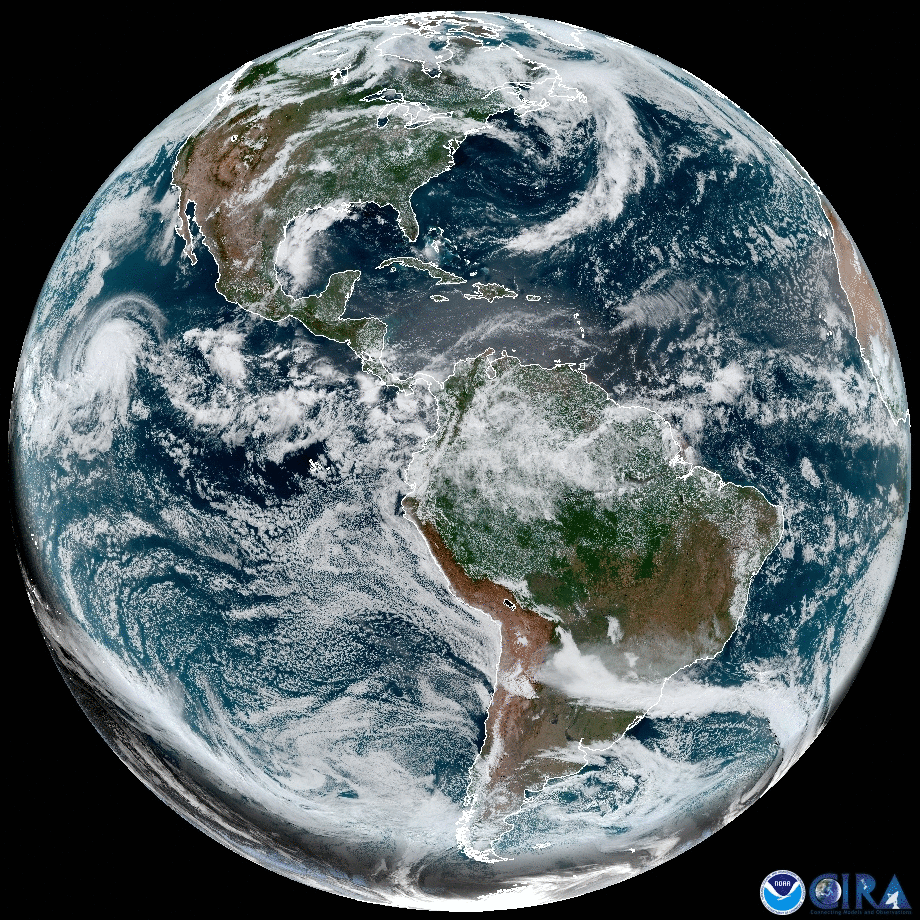 7. The Gassy Sun
On March 8, 2019, the Sun erupted with a solar flare, which was picked up by NOAA's GOES-16 Solar Ultraviolet Imager.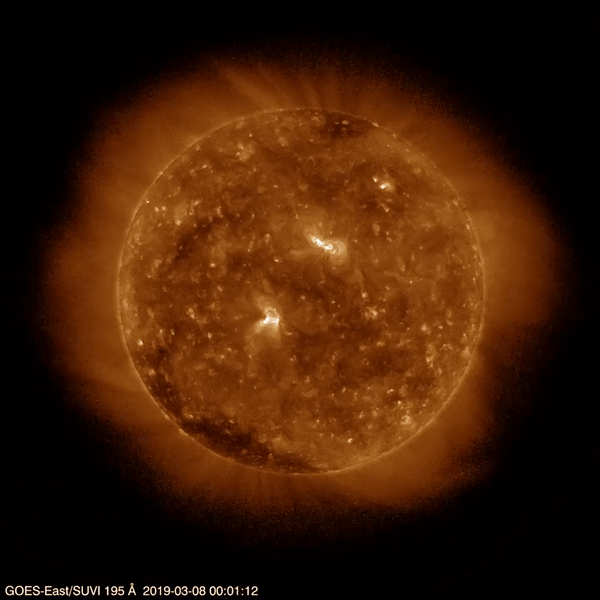 8. Clouds in Paradise
NOAA's GOES-17 satellite watched as billowing clouds formed around Hawaii's Big Island on January 15, 2019.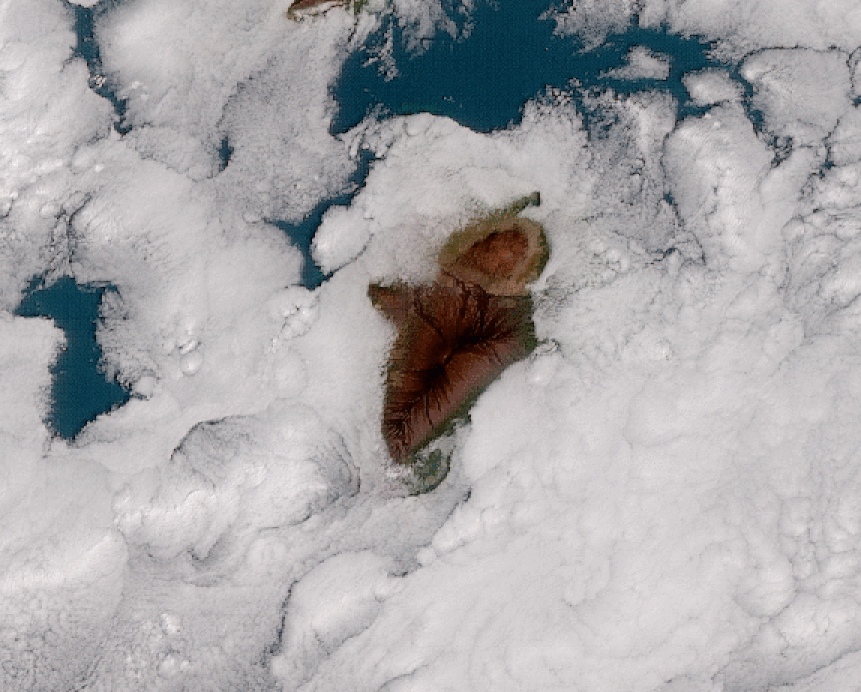 9. A Colorful Southwest Storm
NOAA's GOES-17 satellite tracked this pinwheeling low pressure system in the Southwestern U.S. on November 21, 2019. This striking composite loop of the Day Cloud Phase Distinction product is made with several satellite bands.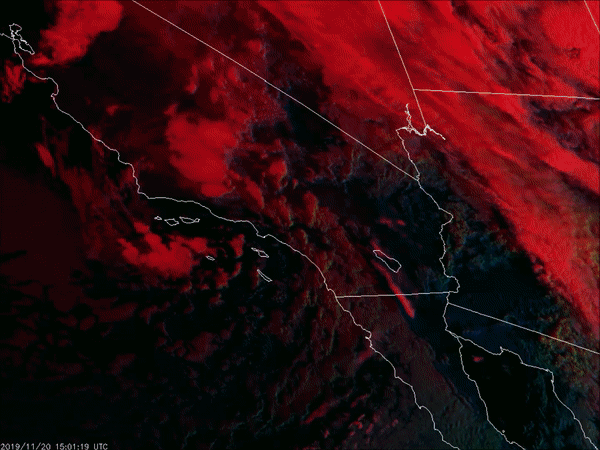 10. Dust in the Wind
On August 26, 2019, NOAA's GOES-16 satellite watched as one of the largest dust plumes of the year blew over the Atlantic Ocean from the Sahara Desert.
Other Contenders
Tracking a Typhoon
As Typhoon Lekima meandered through the Pacific Ocean on August 7-8 2019, Japan's Himawari-8 satellite watched as it became a super typhoon while passing over the Ryukyu Islands.
Terms of use: Please credit NOAA
The Americas on Fire
Left image: The massive smoke plume from California's Kincade Fire was seen stretching hundreds of miles away from the blaze by NOAA's GOES-17 satellite, on October 27, 2019.
Right image: Smoke from numerous fires across the Amazon Rainforest were caught by NOAA's GOES-16 satellite on August, 12, 2019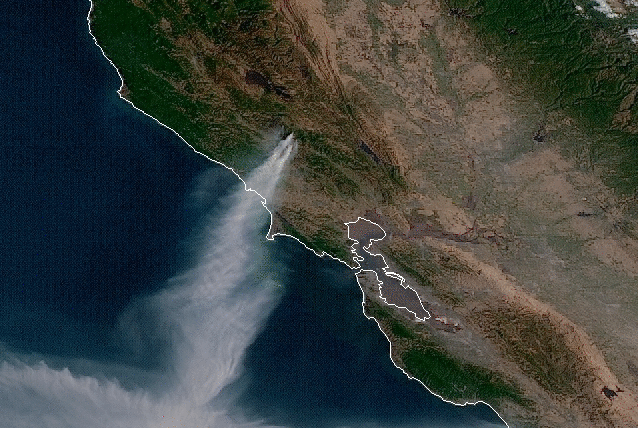 Terms of use: Please credit NOAA
Terms of use: Please credit NOAA