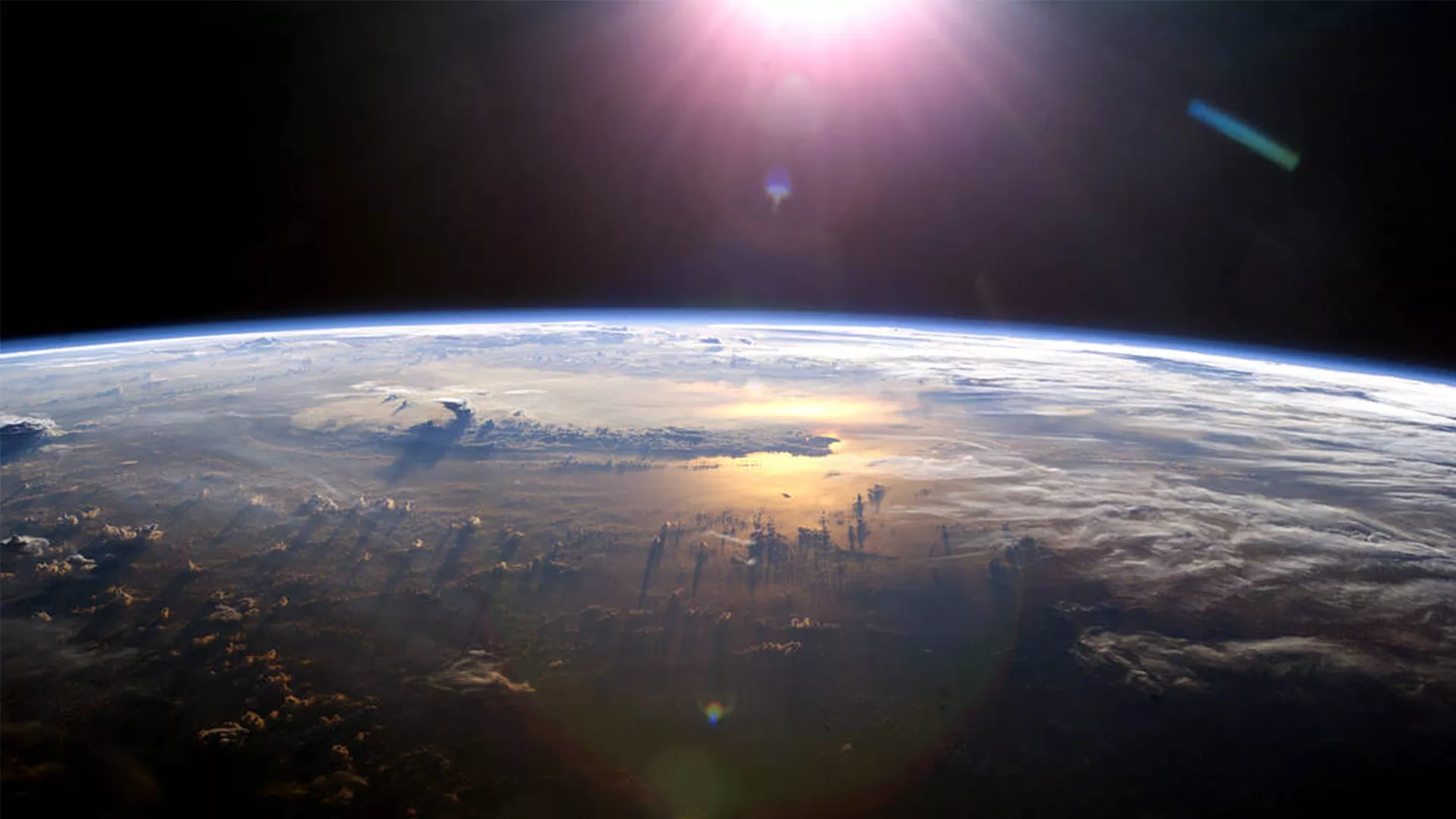 The term "space weather" generally refers to variable conditions on the Sun and surrounding space environment that can influence the performance and reliability of space and ground-based technological systems, as well as endanger life or health.
Space weather events can disrupt our power grids and communications systems, as well as impact satellite operations and GPS navigation capabilities. Fortunately, our planet's atmosphere and magnetic field helps protect us from the constant stream of radiation and charged particles emitted from the Sun. Astronauts outside these natural shields have to be careful of exposure to the extra radiation, which can cause a variety of health problems.
Part of NOAA's mission is to constantly monitor space weather and provide accurate and timely warnings that help our nation minimize potential effects on technology, economy, and human health. 
The National Environmental Satellite, Data, and Information Service (NESDIS) develops and operates satellites and tools to collect information about solar phenomena underlying space weather before they reach Earth. NOAA's Space Weather Prediction Center (SWPC) then uses this data to generate space weather forecasts, alerts, and warnings. This information is shared with the public and customers in the US and around the globe. It allows users to apply this information to protect critical systems and reduce risks to personnel.
SWPC continuously monitors the conditions on the Sun and in the space environment around the Earth, using measurements collected by instruments on satellites operated by NESDIS and partners like NASA as well as ground-based instruments operated by USAF, USGS, and international partners
This was captured by the satellite's Solar Ultraviolet Imager (SUVI) instrument, a telescope which collects imagery of the Sun in six different wavelengths.
View the Eruption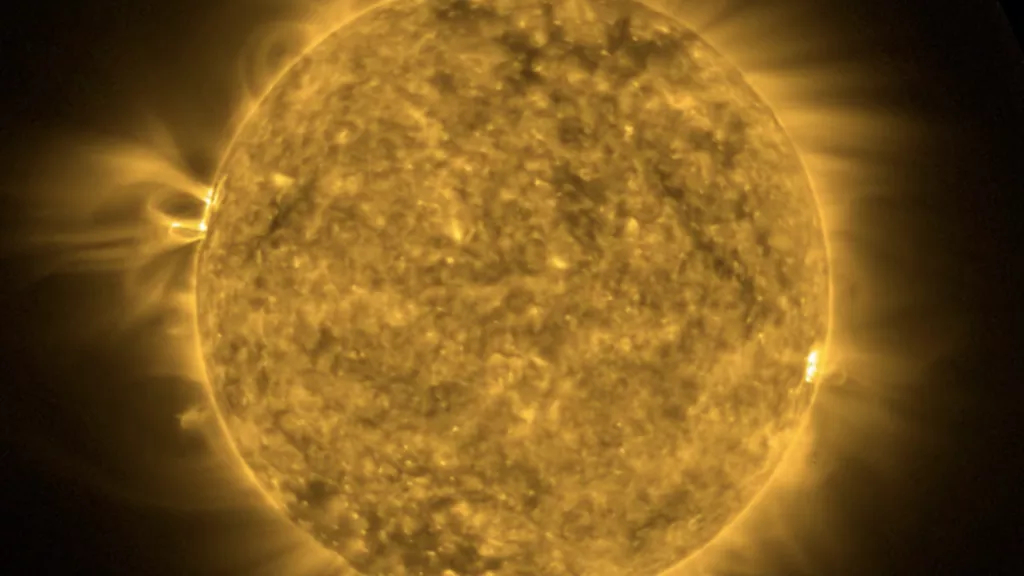 Did you know the sun ROTATES?! Once every 27.5 days actually. NOAA's GOES East satellite's SUVI instrument captures this full rotation imagery.
View Imagery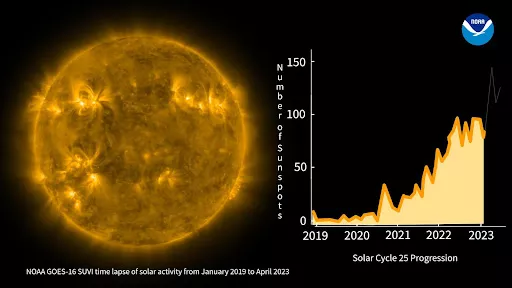 NOAA satellites capture activity on the Sun while NOAA forecasters issue alerts, watches and warnings and track solar events
View Events
On Saturday, Oct. 14, 2023, NOAA satellites observed an annular solar eclipse traverse parts of…

On September 16, 2023, the Solar Ultraviolet Imager (SUVI) instrument onboard GOES-East observed a…

The 2023 summer solstice occurred on Wednesday, June 21 at 10:57 a.m. Eastern Time, marking the…

The EXIS instruments onboard NOAA's GOES-18 satellite, which launched on March 1, 2022, are powered…
View More

Solar Phenomena
On Monday, April 8, 2024 the Sun, Moon, and Earth will align perfectly together to produce a total…