Search
Showing 1 - 10 of 10 results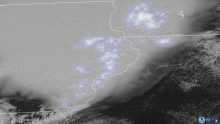 On August 10, 2020, NOAA's GOES-East satellite tracked severe thunderstorms as they raced across much of the Midwest and caused a…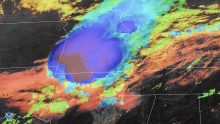 A line of severe thunderstorms, known as a derecho, moved across the the mid-Mississippi Valley in this imagery from GOES East.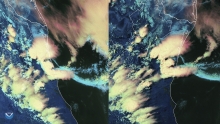 On April 30, 2020, GOES-East (right) and GOES-West (left) saw a well-known weather interaction play out in Northeastern Mexico. In this…
GOES East captured imagery of a derecho that tore through the north-central Plains on July 19, 2017.
On August 10, 2020, both NOAA's GOES East and NOAA-20 satellites tracked severe thunderstorms as they raced across much of the Midwest.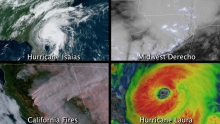 In August 2020, the contiguous U.S. saw at least four different billion-dollar disasters.
This shows content for severe weather.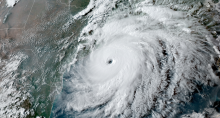 There were 22 billion-dollar weather and climate disasters across the nation in 2020.
This page displays content linked from the NESDIS Instagram page.
This is of the Image of the Day collections.