On This Day in 2020: GOES East Watches Derecho Slam the Midwest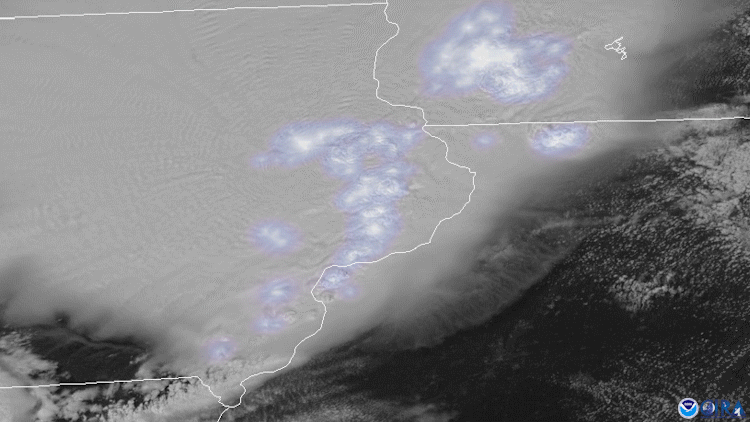 On August 10, 2020, both NOAA's GOES East and NOAA-20 satellites tracked severe thunderstorms as they raced across much of the Midwest and caused a widespread, fast-moving windstorm called a derecho. According to the National Weather Service (NWS)'s Storm Prediction Center, the derecho traveled from far southeastern South Dakota into Ohio—a distance of about 770 miles—in a span of 14 hours.
The high winds were reportedly so strong that they flipped or blew some tractor-trailers off roadways, downed trees, flattened crops, and caused widespread property damage. Across the Upper Midwest in Iowa, Illinois, and Indiana, more than 1 million homes and businesses lost power. In Iowa, where gusts reportedly topped 100 mph, the damage was even more severe; the highest wind speed recorded there was 112 mph near Midway.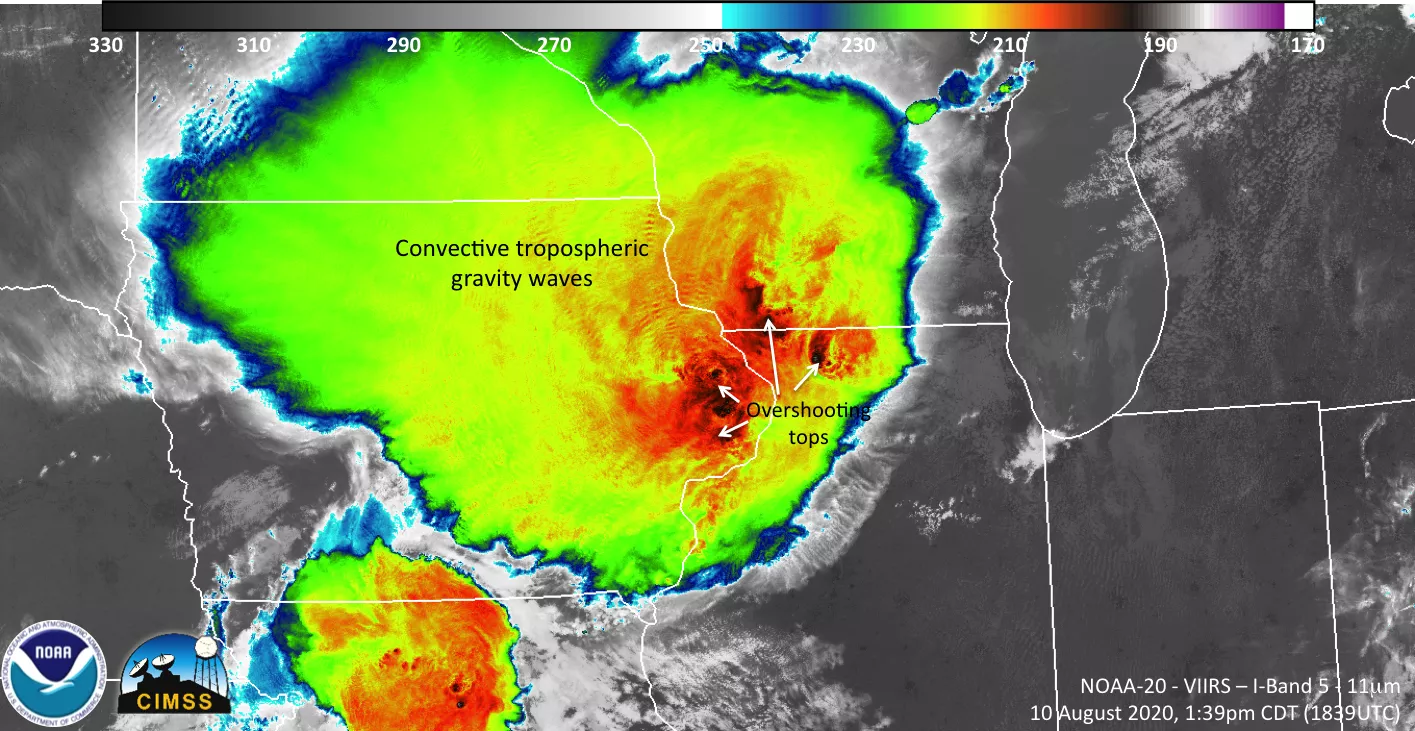 This second image above of the derecho, which was captured by the NOAA-20 satellite's VIIRS instrument on August 10, shows how the storms were developing, including the overshooting tops of the powerful thunderstorms. NWS Des Moines, one of the stations most directly affected, stated that the storm was a Billion-Dollar Weather Disaster with over $11 billion in estimated damage, making it the costliest thunderstorm event in U.S. history.
The two images are from the GOES East geostationary satellite, also known as GOES-16, and the NOAA-20, a Joint Polar Satellite System (JPSS) satellite which is a part of the Nation's advanced series of polar-orbiting environmental satellites.
The GOES East geostationary satellite, also known as GOES-16, provides high-resolution imagery which gives optimal viewing of severe weather events, including thunderstorms, tropical storms, and hurricanes. Our polar-orbiting satellite, NOAA-20 circles the globe 14 times daily and captures a complete daytime view of our planet once every 24 hours.