Severe Storms Trigger Flooding From Texas to Wisconsin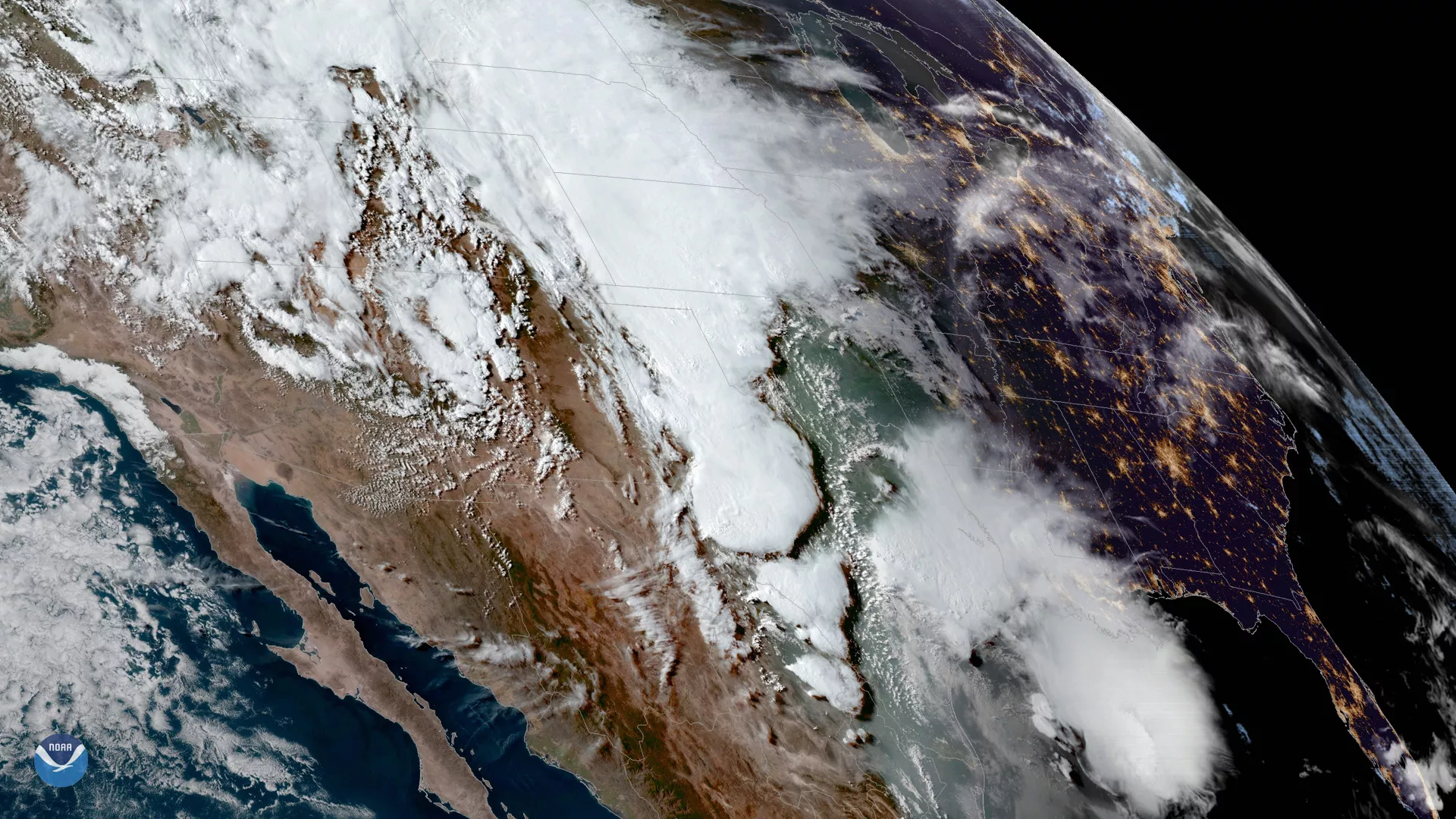 Severe storms and heavy rain continue to trigger flooding from Texas to Wisconsin. Flash flooding across Houston and parts of southern Kansas prompted road closures and several water rescues, according to media reports. This sunset view captured by GOES West on May 7, 2019, shows those powerful thunderstorms bubbling up over the Texas Panhandle and western Oklahoma just before dusk. In addition to hail and high winds, at least 15 tornadoes were reported across western Texas and western Oklahoma on Tuesday, according to the National Weather Service's Storm Prediction Center.
The threat for severe weather continues to loom over Texas today, eventually extending into the lower Mississippi Valley. Tornadoes, wind, hail and flash flooding which is likely to worsen river flooding is still in the mix, according to the National Weather Service.
This GeoColor enhanced imagery was created by NOAA's partners at the Cooperative Institute for Research in the Atmosphere. The GOES West satellite, also known as GOES-17, provides geostationary satellite coverage of the Western Hemisphere, including the United States, the Pacific Ocean, Alaska and Hawaii. First launched in March 2018, the satellite became fully operational in February 2019.