Russia's Coldest City Now Under Fire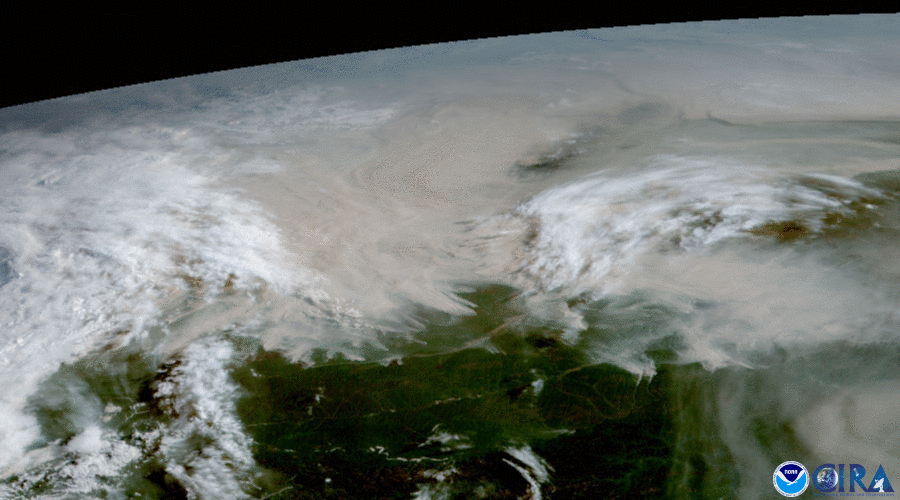 The satellite imagery above, over the course of 11 hours from August 9-10, is from the Himawari-8 satellite. It shows vast stretches of land in Siberia and other parts of Russia in flames, sending numerous plumes of smoke up into the atmosphere. The fires were caused by excessive drought and strong winds, and have so far burned around 10 million acres, with their smoke travelling all the way to the North Pole. 
Yakutsk, Russia, a city that is known as being the "coldest inhabited place in the world," has dealt with several fires breaking out along its main arterial road to the port city of Magadan, according to state media. Carbon emissions have also gone up due to the fires: one month's worth of smoke in Siberia was equal to a year's worth of carbon dioxide emissions in Sweden. 
The Advanced Himawari Imager (AHI) on Japan's Himawari-8 satellite. This satellite, the first unit of the Japan Meteorological Agency's (JMA) third-generation of geostationary satellites, provides visible light and infrared images of the Asia-Pacific region. Himawari's data are vital for global geostationary coverage, which is why NOAA and JMA have agreed to mutual back-up arrangements for their geostationary systems.