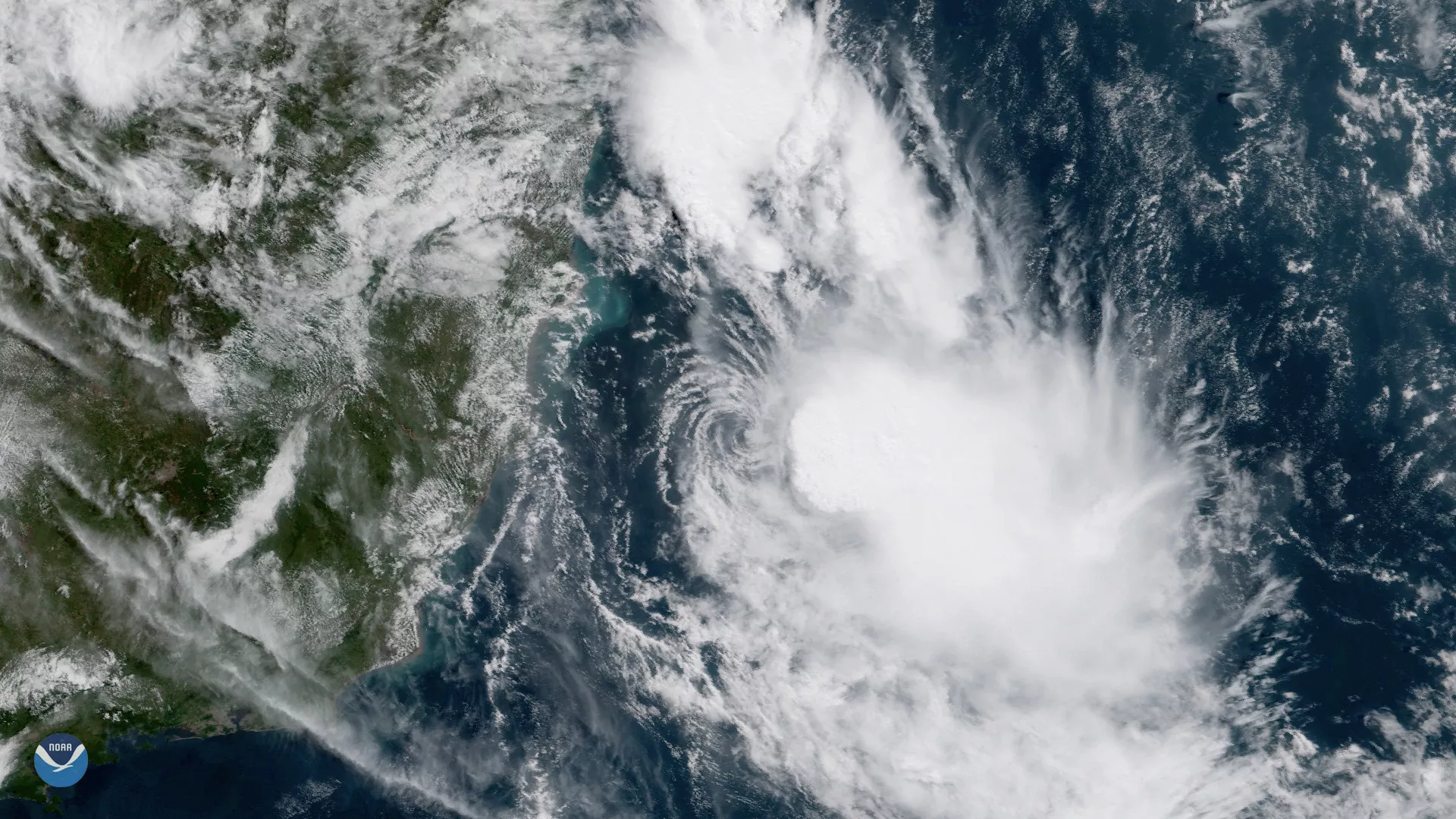 A rare tropical storm formed in the South Atlantic off the southeast coast of Brazil on Sunday, March 24, 2019. Tropical Storm Iba, seen here by GOES East, is currently located about 440 miles northeast of Rio de Janeiro, Brazil, according to the Brazilian Navy Hydrographic Center (BNHC).
Iba is the first named tropical storm in the South Atlantic in nearly 10 years. In fact, only one known hurricane was ever recorded in the South Atlantic. Hurricane Catarina made landfall over the state of Santa Catarina, Brazil, as a Category 1 storm on March 27, 2004.
The lack of tropical cyclones in the region is generally attributed to cool sea surface temperatures and strong vertical wind shear, according to Dr. Michael Brennan, branch chief of the Hurricane Specialist Unit at NOAA's National Hurricane Center. However, a paper published in the Journal of Climate in 2012, found that over a 50 year period from 1957 to 2007, 63 subtropical cyclones formed in the South Atlantic, as these types of cyclones can form over cooler waters and in environments of stronger wind shear.
This GeoColor-enhanced imagery was created by NOAA's partners at the Cooperative Institute for Research in the Atmosphere. The GOES East geostationary satellite, also known as GOES-16, provides coverage of the Western Hemisphere, including the United States, the Atlantic Ocean and the eastern Pacific. The satellite's high-resolution imagery provides optimal viewing of severe weather events, including thunderstorms, tropical storms and hurricanes.