NOAA Targets January 2019 to Declare GOES-17 Operational
A recent software error on the GOES-17 Advanced Baseline Imager will delay the satellite from becoming operational until early 2019.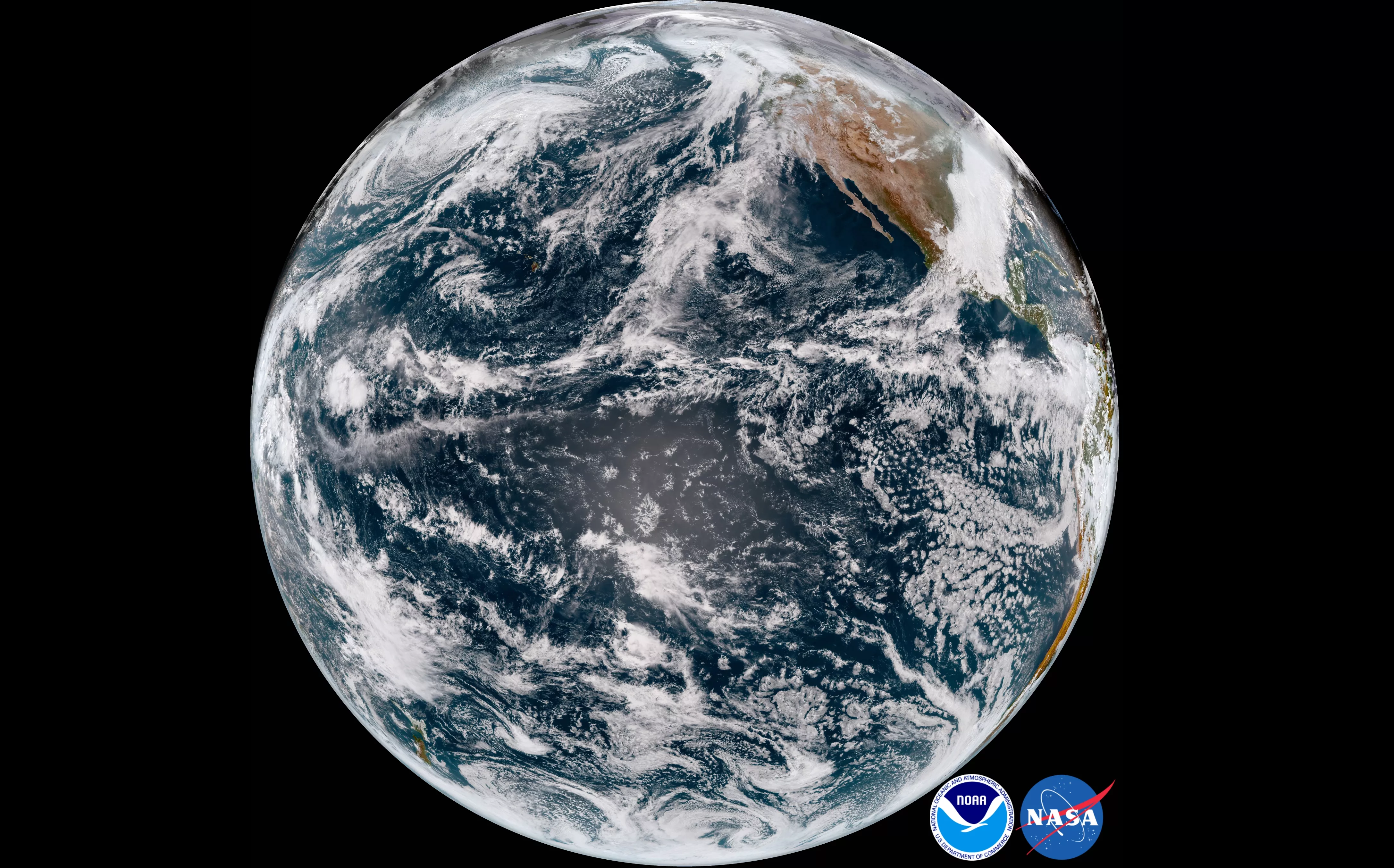 On Nov. 13, 2018, at 4 p.m. ET, GOES-17 captured this GeoColor view of the Earth from its new orbital positionover the Pacific Ocean.
On November 20, 2018, technicians observed an error from NOAA's GOES-17 Advanced Baseline Imager (ABI) – unrelated to the ongoing issues with the loop heat pipe – that resulted in degraded infrared imagery.
The technicians determined that a recent update to software that controls the ABI cryocooler system (which pumps heat away from the instrument's detectors to cool them to their required operating temperatures) caused a memory error. Automated safety checks onboard detected the error and initiated shutdown of the cryocooler, according to procedure.
The cryocooler operation is restored now, with no additional degraded imagery as a result of the error.
Engineers are testing a permanent software solution that should conclude in January 2019. Once the fix is confirmed, NOAA will declare GOES-17 the new GOES West satellite.