Hurricane Laura Crashes into Louisiana's Coast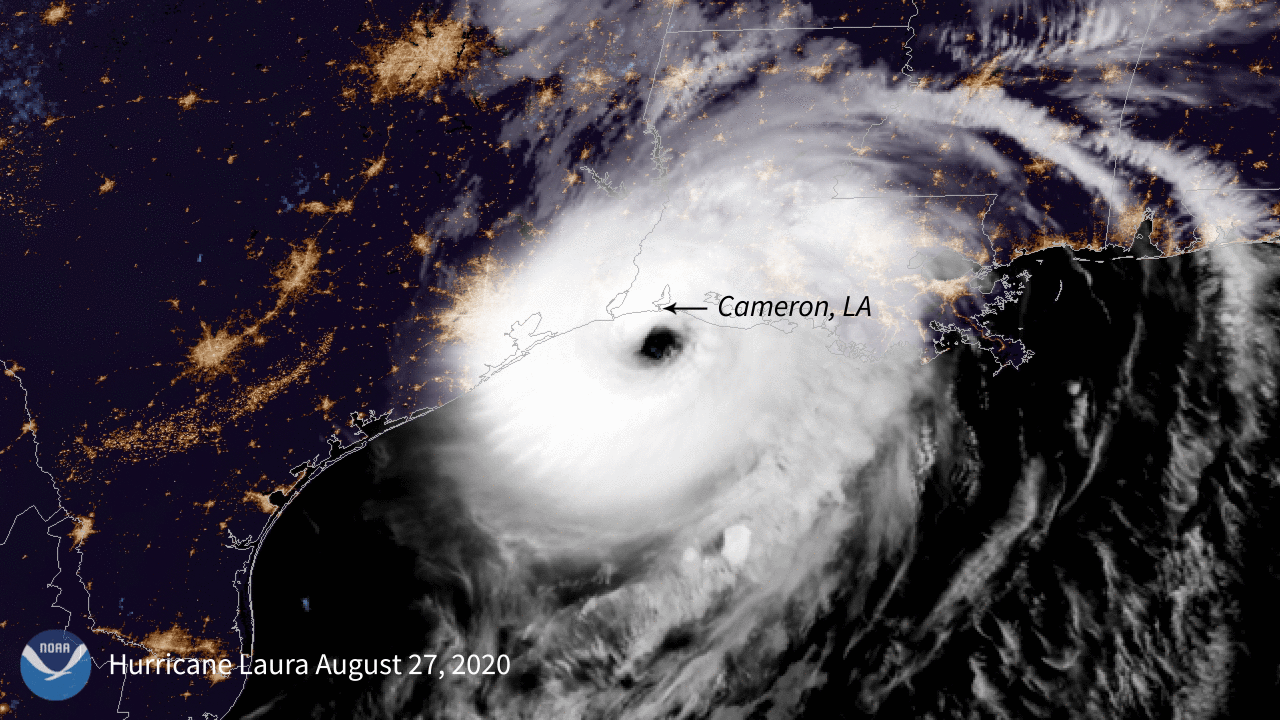 During the early morning hours of August 27, 2020, NOAA's GOES-East saw Hurricane Laura make landfall at Cameron, Louisiana. While it slammed into the coastline as a Category-4 hurricane on the Saffir-Simpson Wind Scale , Laura downgraded to a Category-2, with maximum sustained winds of 100 mph as of 8 a.m. EDT. According to the National Hurricane Center (NHC), a storm surge occurred over much of the Louisiana coastline," with flooding rainfall extending into western and central Louisiana.
Besides devastating wind damage around Lake Charles and Cameron County, heavy rain and flooding occurred in many locations. In areas where inland storm surge occurred, elevated water levels have been reported by local authorities. More than 500,000 residents were evacuated in Louisiana and Texas ahead of the storm's landfall. Moreover, over 98% of the tracked households in Cameron County lost power as Laura came through. For current information on this developing situation and tropical weather, please visit the NHC website.
The GOES-East geostationary satellite, also known as GOES-16, keeps watch over most of North America, including the continental United States and Mexico, as well as Central and South America, the Caribbean, and the Atlantic Ocean to the west coast of Africa. The satellite's high-resolution imagery provides optimal viewing of severe weather events, including thunderstorms, tropical storms, and hurricanes.