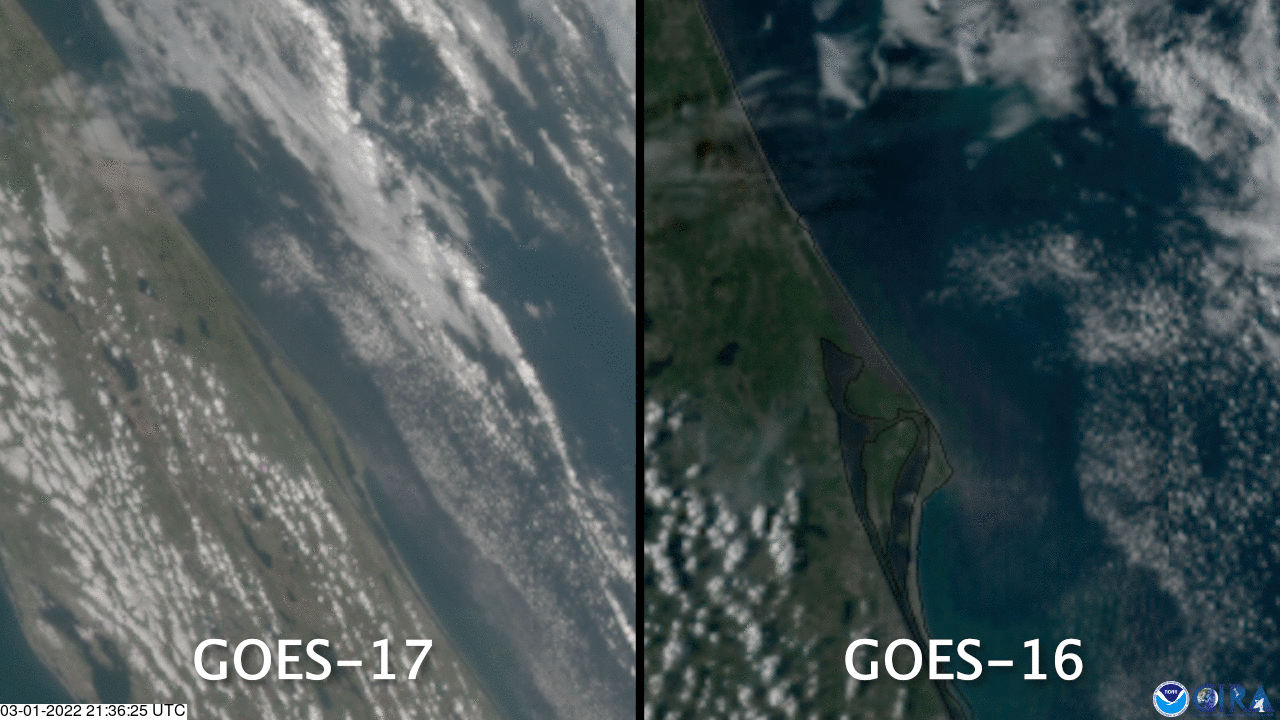 On March 1, 2022, NOAA's newest geostationary satellite, GOES-T, successfully lifted off on a United Launch Alliance Atlas V rocket from Space Launch Complex 41 at Cape Canaveral Space Force Station. 
GOES-T's sister satellites, GOES-16 (GOES East) and GOES-17 (GOES West) both captured the event as we watched it from the ground. The satellite's perspectives are shown in the side-by-side GeoColor imagery above.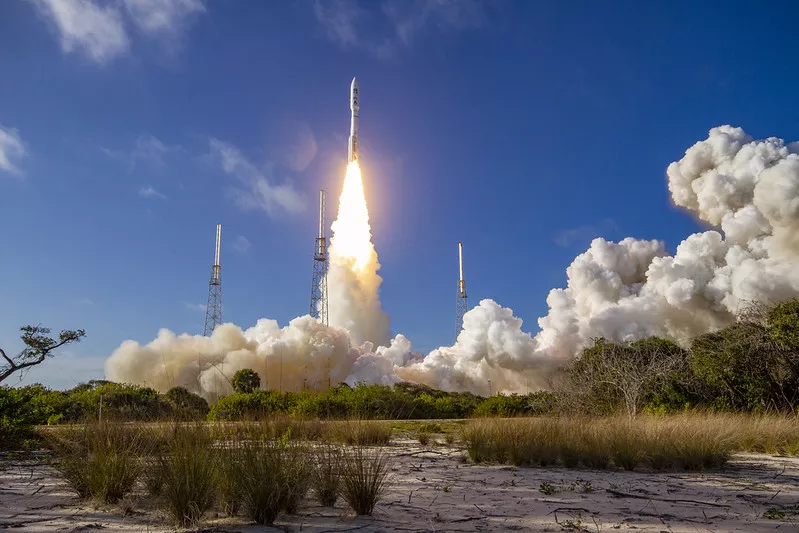 Once GOES-T reaches a geostationary orbit, on approximately March 12, 2022, it will be renamed GOES-18. However, this orbit location over the middle of the U.S. will be temporary, and is where the satellite will undergo Post-Launch Checkout (PLC) Post Launch Testing (PLT)⁠—where all of its instruments will be tested and calibrated in space. 
After PLC PLT is complete, the satellite will be moved and replace GOES-17 in the GOES West position in early 2023, where it will track storm systems, lightning, wildfires, dense fog, and other hazards that threaten the Pacific Ocean, the western U.S., Alaska, and Hawaii.