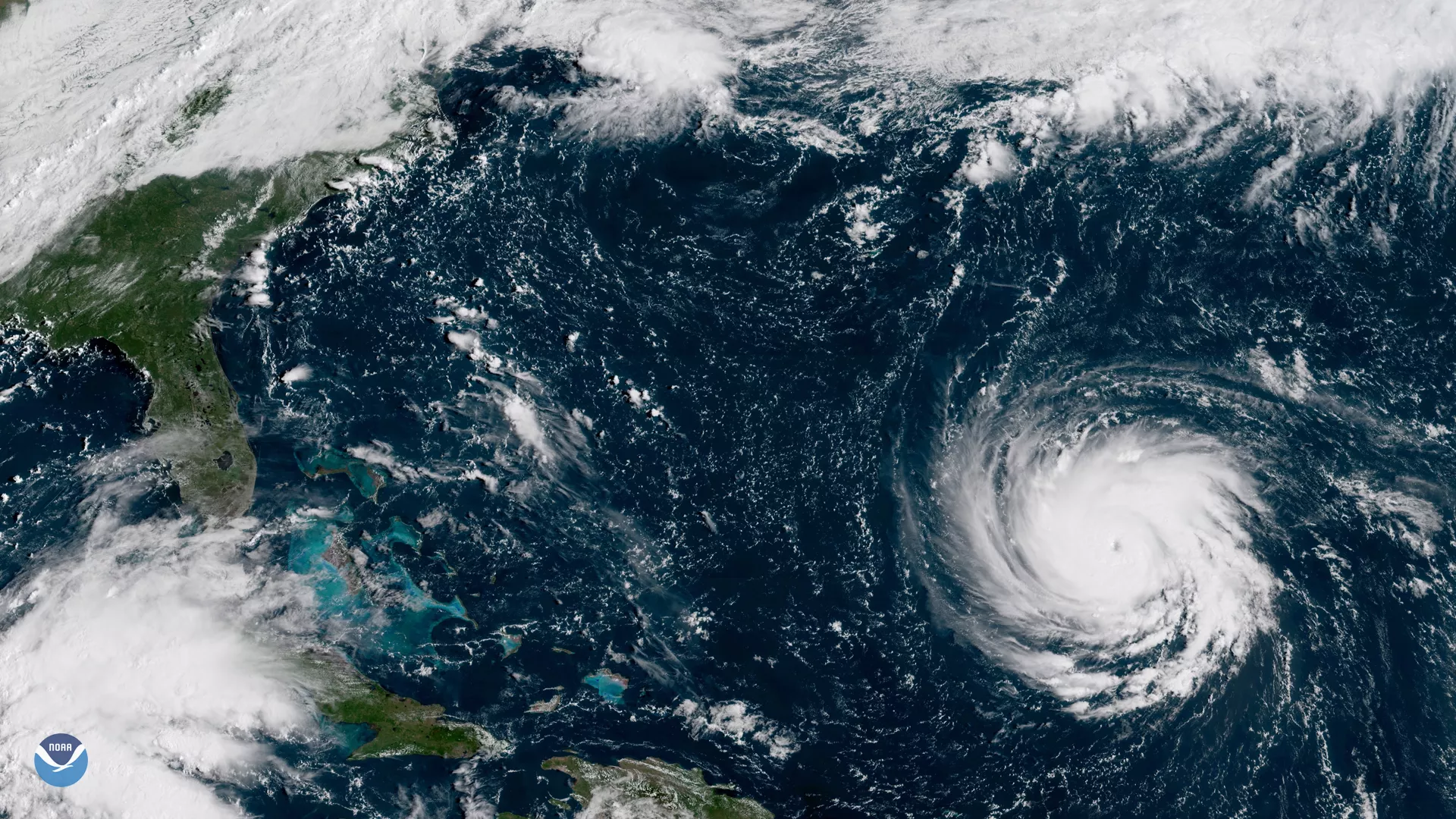 Hurricane Florence moved toward the U.S. East Coast as it intensified to a Category 4 storm, with one-minute sustained winds of 130 mph Monday September 10, 2018. This image, captured by the GOES East satellite at 10:00 am ET, showed Florence in the western Atlantic, about 600 miles southeast of Bermuda, at Category 3 intensity. The storm had developed a small but well-defined eye and a symmetrical appearance typical of major hurricanes that are rapidly intensifying.
The latest forecast from the National Hurricane Center (NHC) showed Florence continuing to strengthen over the next 12 to 24 hours. The storm was expected to enter a region of very warm sea surface temperatures (near 85°F) and low wind shear, giving forecasters increasing confidence that Florence would be a large and extremely dangerous hurricane as it moved closer to the Southeastern U.S.
Damaging hurricane-force winds and a life-threatening storm surge were likely along portions of the coasts of North and South Carolina beginning late Wednesday into Thursday. As the storm moves onto land, forecasters expected the storm to stall, creating potential for exceptionally heavy rainfall and dangerous flash flooding from the Carolinas into the Mid-Atlantic.
This geocolor-enhanced imagery was created by NOAA's partners at the Cooperative Institute for Research in the Atmosphere. The GOES East geostationary satellite, also known as GOES-16, provides coverage of the Western Hemisphere, including the United States, the Atlantic Ocean and the eastern Pacific. The satellite's high-resolution imagery provides optimal viewing of severe weather events, including thunderstorms, tropical storms and hurricanes.