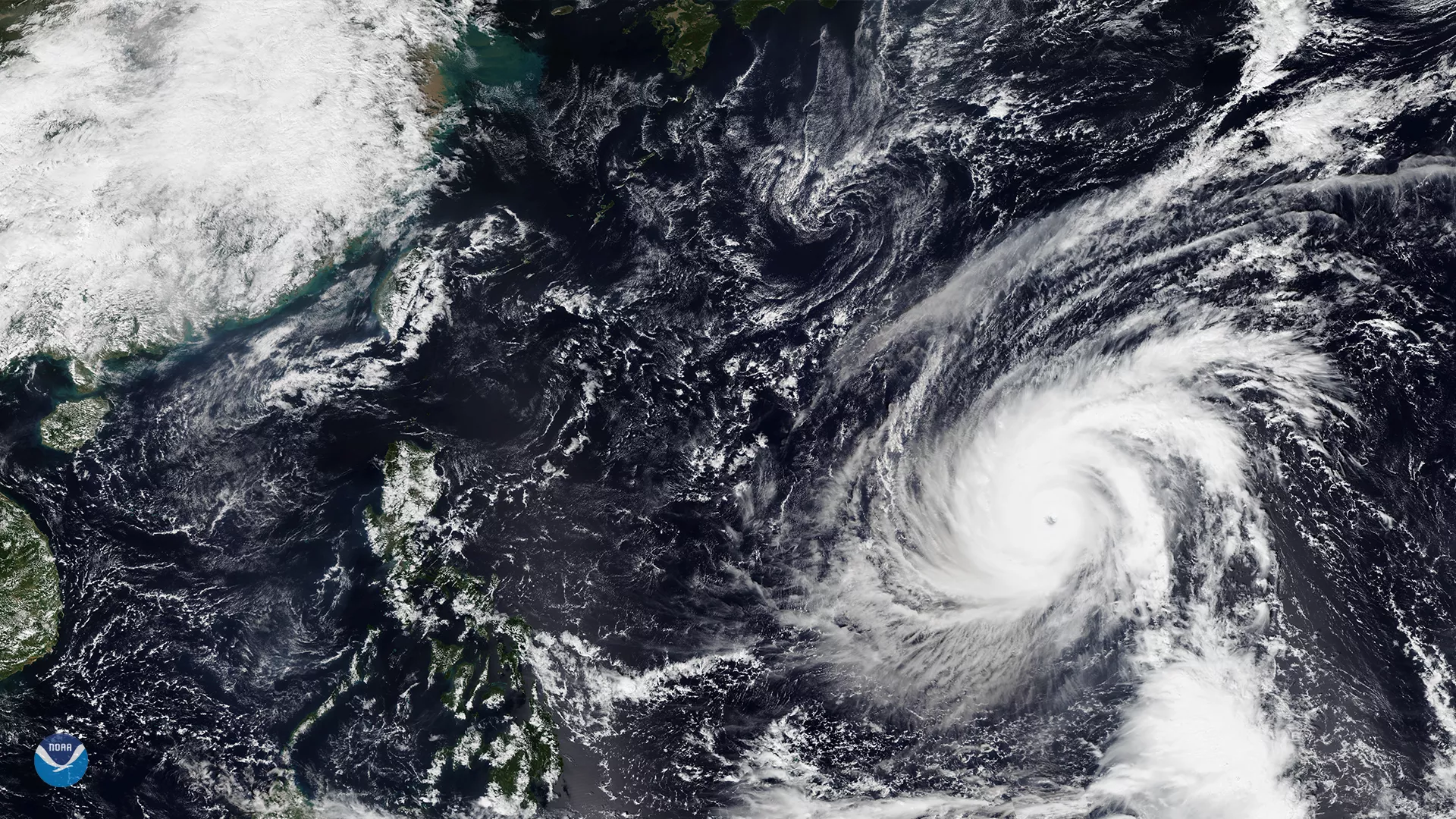 Super Typhoon Yutu is headed for the Philippines after battering parts of the Northern Mariana Islands, a U.S. commonwealth located in the Pacific Ocean. NOAA-20 captured this view of the slightly weakened storm moving west-northwest toward the northern Philippines at approximately 11:00 p.m. ET on October 24, 2018.
The Philippine Atmospheric, Geophysical, and Astronomical Services Administration (PAGASA) said the typhoon will be referred to as Rosita when it enters the country's area of responsibility, which will likely happen on Oct. 27. The typhoon received its original name, Yutu, from the Japan Meteorological Agency.
The typhoon could threaten northern and eastern parts of Luzon, the country's most populous island, between Tuesday and Wednesday of next week. PAGASA said it may raise tropical cyclone warning signals as early as Monday morning over those areas. Officials in Taiwan are also keeping a watchful eye on the storm's track.
As the backbone of the global satellite observing system, NOAA-20 circles the Earth from pole to pole and crosses the equator about 14 times daily, providing full global coverage twice a day. The satellite's instruments measure temperature, water vapor, ozone, precipitation, fire and volcanic eruptions, and can distinguish snow and ice cover under clouds. This data enables more accurate weather forecasting for the United States and the world.