NASA, on behalf of the National Oceanic and Atmospheric Administration (NOAA), has selected five firms for the Space Weather Next Lagrange 1 Series (L1 Series) Coronagraph (COR) Phase A Study. These contracted firms will provide services to help meet the objectives of NOAA's L1 Next Series.
The firms selected are Johns Hopkins Applied Physics Lab (APL), Laurel, Maryland; EO Vista, Acton, Massachusetts; University of Colorado, Laboratory for Atmospheric and Space Physics (LASP), Boulder, Colorado: Raytheon Intelligence & Space, El Segundo, California; and Southwest Research Institute (SWRI), Boulder, Colorado. The total base value of each of these eight-month firm-fixed-price contracts is $800,000 with a four-month option valued at $400,000 for approximately $1.2 million each. The work will be performed at the contractors' facilities.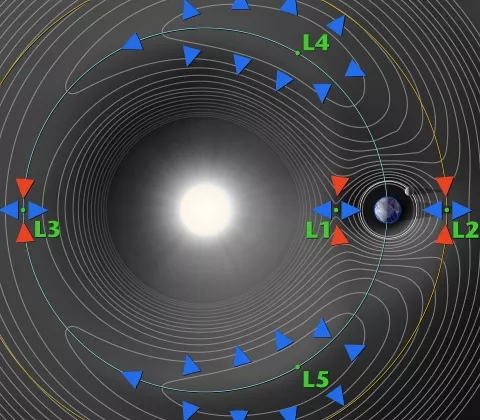 The principal purpose of these contracts is to provide a definition-phase study of a L1 Series COR instrument. The COR instrument will provide coronal imagery of the Sun for detection and characterization of the Earth-directed Coronal Mass Ejections. It is planned to fly on the NOAA Space Weather Next Program L1 Series satellites. The selected firms will develop the instrument concept and mature necessary technologies. The study will help define the instrument's potential performance, risks, costs, and development schedule. The results of the study will be used to set performance requirements for the COR instrument implementation contract, which is planned for award in 2024.