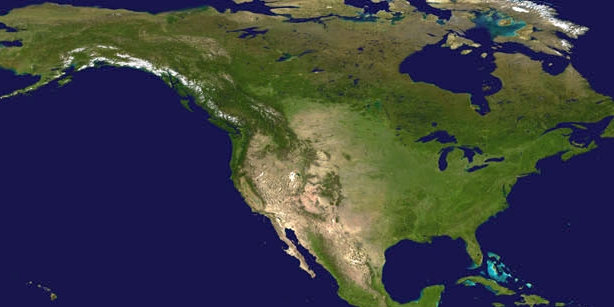 Intense rainstorms that left a trail of damage across the Northeast brought particularly heavy rain and flooding to Vermont beginning on Sunday, July 9, 2023. Roughly two months' worth of rain fell in less than 48 hours, and with water levels in some rivers estimated to have reached about 20 feet above normal, this is the state's worst flooding event since 1927.
Vermont's Governor, Phil Scott, issued a state of emergency on Monday, July 10, which was followed by President Biden approving an emergency declaration on Tuesday, July 11, ordering Federal assistance to supplement state and local response efforts for areas affected by the flooding.
In New York, more than eight inches of rain fell in parts of the Mid-Hudson region, and more than five inches fell over the Finger Lakes between Sunday and Monday alone, according to the governor's office. Gov. Kathy Hocul also issued states of emergency in Orange and Ontario counties as numerous road closures and reports of flooding were addressed by state and local responders.
The storm also interrupted travel via air, rail, and road. Hundreds of flights were canceled at Kennedy, Laguardia, Newark, and Logan airports, and Amtrak temporarily suspended service between Albany and New York. Some 25 state roads were also closed in Vermont.
The amount of rain that fell was more than what was dumped by 2011's Hurricane Irene. However, this massive flooding was not associated with a tropical storm or hurricane, but rather low pressure and a cold front that encountered just the right atmospheric conditions that came together to create the historic flooding event.
First, the ground was already saturated due to plenty of rain that had fallen across the region in the weeks leading up to the flooding. Thus, more rain would not be able to soak into the ground. Additionally, a large plume of moisture was transported from the tropical Atlantic Ocean to New England, similar to the atmospheric rivers that often affect the West Coast. The very warm Atlantic may also have contributed to more moisture evaporating and thus resulting in more rain. Finally, the storm that formed as a result was slowed because it was stuck behind a large area of high pressure over Greenland.
NOAA satellites monitored the storms that produced the catastrophic flooding. GOES-16 (GOES East) imagery captured detailed information about cloud properties in near real-time, including the presence of overshooting tops and gravity waves, which indicate a storm may be severe. Infrared imagery provided information on the temperature of the cloud tops—the colder the cloud top, the more likely the storm is producing heavy rain and severe weather. It also monitored water vapor in the atmosphere.
The satellite also captured information about rainfall accumulation, which is visualized above using the Rainfall Rate/Quantitative Precipitation Estimation operational product. This utilizes an algorithm that uses infrared brightness temperatures detected by the satellite's Advanced Baseline Imager (ABI) to generate estimates of rainfall rate at each ABI infrared pixel. This information is then used by forecasters and hydrologists in flood forecasting. 
The Advanced Technology Microwave Sounder (ATMS) instrument onboard the NOAA-20 satellite measured the temperature and water vapor of the storm, helping forecasters make predictions on the storm's direction and intensity. 
Data from NOAA's geostationary and polar-orbiting satellites are merged to create detailed and comprehensive flood zone maps. These maps help FEMA and first responders determine where to focus their efforts. They also allow for insight into where water is receding. This highly valuable information is given to community officials to help them determine, in combination with other critical resources, when it is safe for people to return to their homes.
During a major flooding event, local forecasters and first responders rely on satellite data, along with other tools like aerial mapping, to understand the extent of damage. NOAA flood products help identify where flooding may be occurring and aid officials in determining where to employ often limited resources during a flood. 
When storm systems develop with the potential to cause flash flooding, NOAA satellites will be watching.