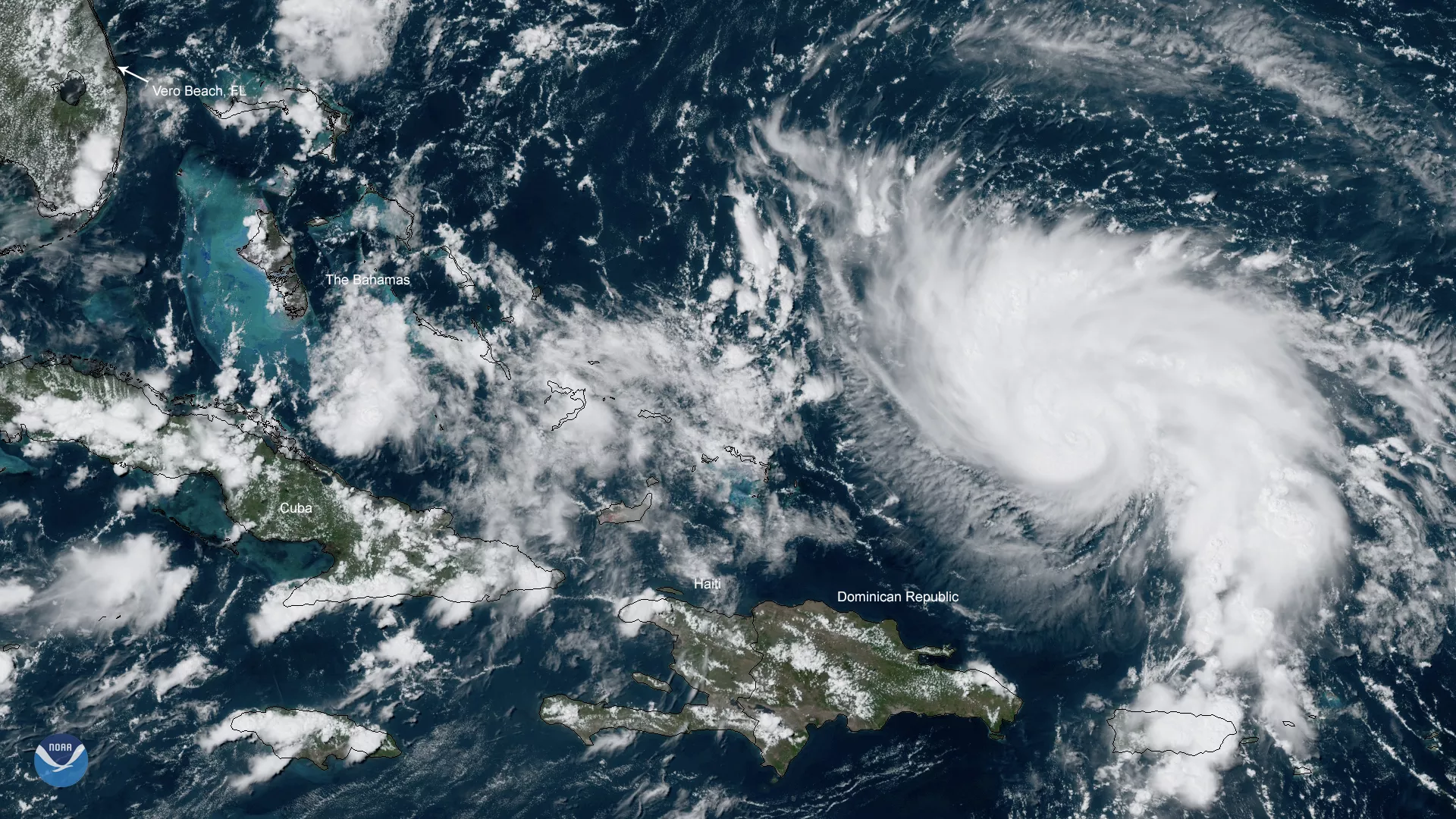 Florida braced for a possible direct hit from Hurricane Dorian, which prompted the state's governor, Ron DeSantis, to declare a state of emergency ahead of the storm's arrival.
"All Floridians on the East Coast should have 7 days of supplies, prepare their homes & follow the track closely," DeSantis tweeted on Wednesday August 28, 2019.
NOAA's GOES East satellite zoomed in on the Category 1 storm on Thursday, August 29, as it continued churning across the open waters of the Atlantic, moving away from Puerto Rico and the Virgin Islands. Low wind shear and very warm waters aided the rapid intensification of this storm.
"Dorian is expected to become a major hurricane on Friday, and remain an extremely dangerous hurricane through the weekend," the National Hurricane Center (NHC) noted in its update at 11 a.m. ET, August 29.
Hurricane Dorian is expected to approach the northwestern Bahamas on Saturday, and tropical-storm-force winds could reach Florida as early as that evening, according to a tweet from the NHC. Those living along Florida's east coast are urged to follow the advice of emergency officials, as this storm could produce life-threatening storm surge, damaging winds, and flash floods.
This GeoColor-enhanced imagery was created by NOAA's partners at the Cooperative Institute for Research in the Atmosphere. The GOES East geostationary satellite, also known as GOES-16, provides coverage of the Western Hemisphere, including the United States, the Atlantic Ocean and the eastern Pacific. The satellite's high-resolution imagery provides optimal viewing of severe weather events, including thunderstorms, tropical storms, and hurricanes.