Search
Showing 1 - 11 of 11 results
NOAA satellites captured von Kármán vortices streaming around Guadalupe Island. These are vortex patterns in stratocumulus clouds near islands.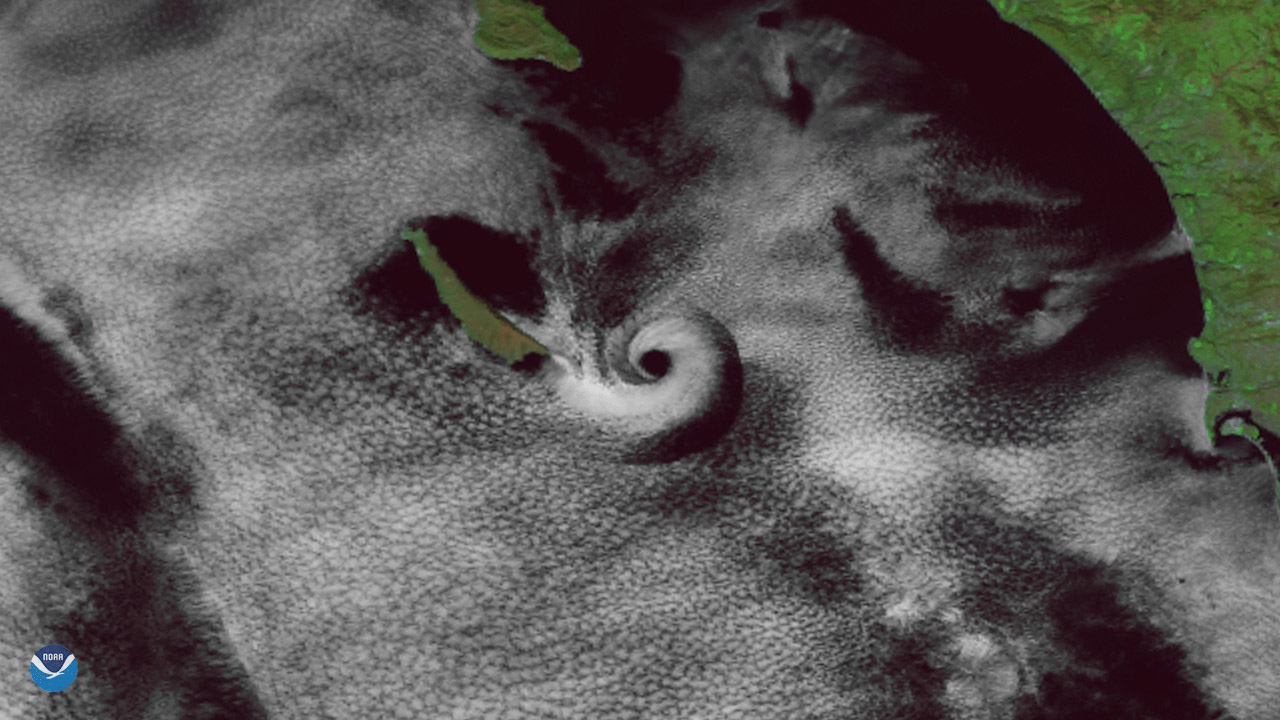 A spiral cloud appears just off the southern California coast in this image seen by the Suomi NPP satellite's VIIRS instrument on February 1, 2018.
A spiraling cloud pattern, known as a von Kármán vortex, formed off the west coast of Mexico's Baja California Peninsula on May 13, 2019.
GOES East viewed von Kármán clouds flowing around Mexico's Guadalupe Island.
Himawari-8 spies an island creating swirling cloud streets in the East China Sea.
The NOAA-20 satellite captured this lovely image of a dual set of von Kármán vortices by the Cape Verde Islands (Republic of Cabo…
GOES East spied spiral cloud eddies called von Kármán vortices off the Canary Islands on Feb. 20, 2020.
This is aggregated content of clouds
Space. It's the final frontier and also happens to be where NOAA operates the Nation's environmental satellites. But where is "space," exactly?
NOAA's newest weather satellite, GOES-18, is now sending back data from its new post-launch testing position at 136.8 degrees west longitude over the
This informs the JPSS-2 Satellite Launch.