River Ice & Flooding Initiative
Safeguarding Coastal Communities
In May 2013, an ice jam on the Yukon River released floodwaters on the small town of Galena, Alaska. The town was swamped in water as high as seven feet, destroying 90 percent of buildings and forcing the evacuation of most of the population – some 400 residents, mostly of Native American descent.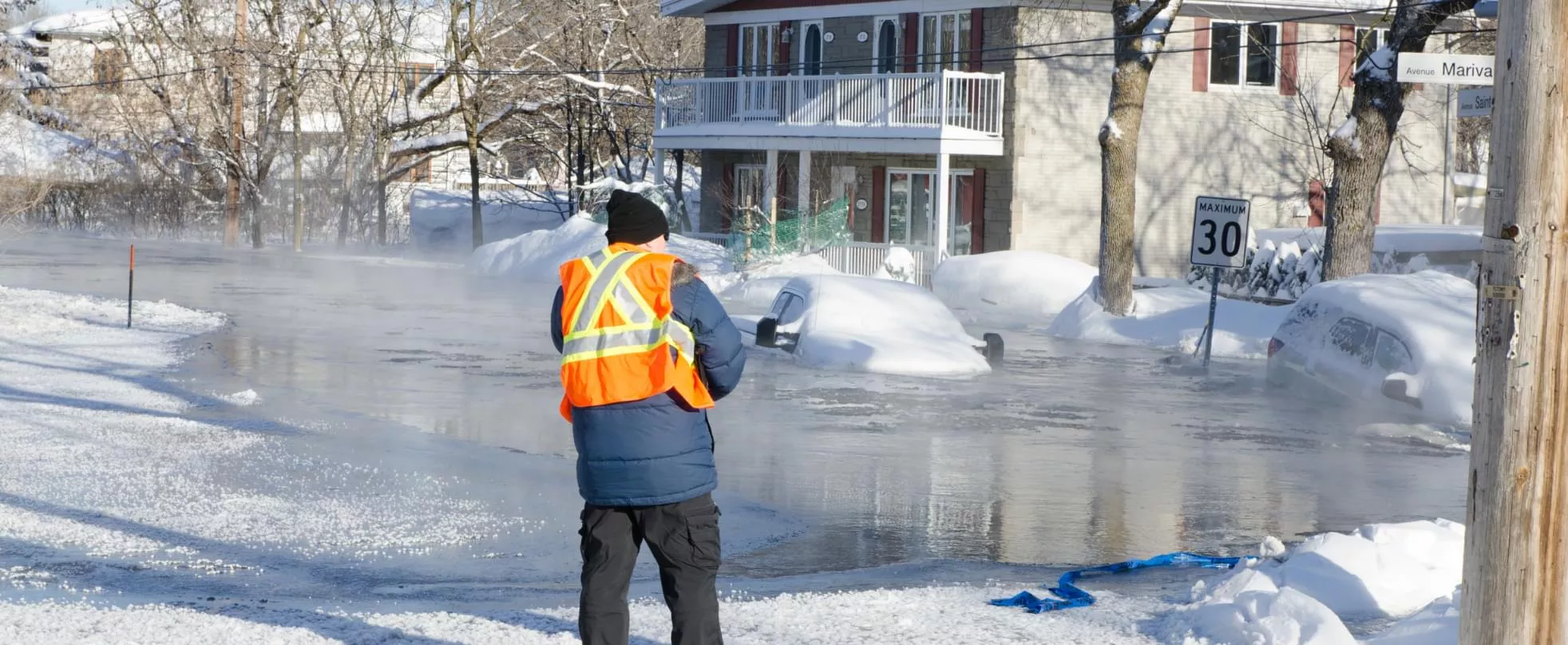 When frozen rivers thaw, ice can move downstream, obstructing the flow of water. These ice jams can result in hazardous flood conditions for residents of communities like Galena. Satellite data can give residents early warning of these events, saving lives and property. To best serve Galena's first responders and evacuation efforts, river ice and river flooding experts at NOAA joined forces, combining their data products and expertise. River flood and river ice products that used Visible Infrared Imaging Radiometer Suite (VIIRS) satellite data were rushed to the Alaska Pacific River Forecast Center. Forecasters at the APRFC worked with emergency managers to help define the extent of the flooding and changes as ice conditions changed. These products had an immediate positive impact and were used extensively during the recovery phase.
The success of this effort was replicated in other areas of ice jam danger in the North Central U.S. in partnership with the North Central River Forecast Center. The ad hoc collaboration with the developers of the river ice and river flood products and the river forecast centers was codified in the River Ice and Flooding Initiative.
Since its inception in November 2013, the River Ice and Flooding Initiative has grown, serving regions affected by ice jam and river flooding caused by heavy precipitation events. In the United States, these products serve communities along the Gulf Coast, the Mississippi River, and the Missouri Basin, as well as winter flooding in North and South Dakota, Minnesota, and the Northeast. Outside of the U.S., the international community has benefited from these products. A delegation from Alaska visited Russia where villages along its river faced the same ice jam and ice jam flooding dangers. Areas as diverse as South America, Asia, and Australia have also benefited from these products in response to activation of the international charter, which is a worldwide collaboration among space agencies to share satellite data for disaster management authorities. River ice and flood products are available on RealEarth, which is maintained and available any time day or night.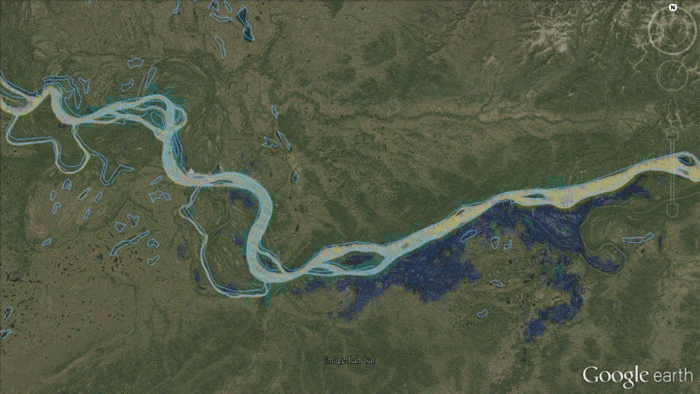 River Ice and Flooding Data Products
River ice and flooding products are available from the Cooperative Institute for Meteorological Satellite (CIMSS) RealEarth's Data Discovery and Visualization Platform at https://realearth.ssec.wisc.edu/. JPSS Imagery is available through the NOAA View website, an interactive software portal to visualize NOAA's weather and environmental satellite data. There is also more information about how to download this data.