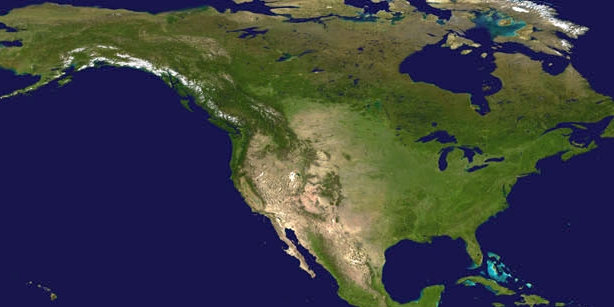 NOAA satellites are monitoring more than 400 fires currently burning across Canada after unusually hot and dry weather triggered an early and intense start to the wildfire season. Canada is on track to have the worst wildfire season on record.
Earlier last month, smoke from wildfires burning in Alberta and British Columbia produced a smoky haze that moved across New England. Last week, smoke from wildfires in Nova Scotia was seen moving over the area as well. This week, even more thick smoke from fires burning in Ontario and Quebec is blowing over the eastern and central U.S. much lower to the surface, triggering air quality alerts throughout those regions.
As of June 8, 2023, there were significant fires burning in every Canadian province and territory—save for Prince Edward Island and Nunavut—including 81 active wildfires in British Columbia, 73 active wildfires in Alberta, 30 active wildfires in Saskatchewan, 14 active wildfires in Manitoba, 54 active wildfires in Ontario, 137 active wildfires across Quebec, five active wildfires in Nova Scotia, and 72 active wildfires in Newfoundland and Labrador.
Already this year, there have been more than 2,200 wildfires that have scorched over 12,700 square miles of Canadian wildland—an area larger than the state of Maryland. To put that into perspective, the 10-year average for this time of year is 1,624 fires and roughly 980 square miles burned. In an average year, only about one square mile would be burned by June 5, according to Quebec's fire prevention agency, Société de protection des forêts contre le feu (SOPFEU).
In eastern Canada, roughly 5,000 residents were ordered to evacuate an area near the city of Sept-Îles in eastern Quebec soon after the fires erupted. Later, an additional 9,000 people in surrounding communities and in western Quebec's Val-d'Or and Normétal municipalities were ordered to evacuate. So far this year, fires have prompted some 120,000 people to evacuate in six provinces and territories. Of those, approximately 26,000 are still unable to return home.
Some of these wildfires were ignited by lightning, and SOPFEU has warned residents that there are more out of control fires than the agency can handle with available resources. They are currently focusing on protecting residential communities and strategic, essential infrastructure. Officials have asked for aid from the Canadian Armed Forces and reached out for help from foreign firefighting teams, such as those from the U.S.
Why is all this smoke moving into the United States? NOAA meteorologist, Brian Jackson, explained that the smoke is between a large low-pressure system swirling over Maine, an area of high pressure over the center of the U.S., and a stationary front spanning from Minnesota to North Carolina. This combination of conditions is literally fanning the flames and funneling the smoke southward.
According to NOAA's AerosolWatch, the smoke caused historic Code Red (Unhealthy) daily fine particulate pollution (PM2.5) air quality across New York, eastern Pennsylvania, and western Connecticut on June 6.  Daily air quality in the region worsened to Code Purple (Very Unhealthy) on June 7, including New York City and Philadelphia. As of the morning of June 7, historically high fine particulate concentrations were seen further south into the Mid-Atlantic region, and reports from the ground stated limited visibility and campfire-like smells. 
Code Red means some members of the general public may experience health effects; members of sensitive groups may experience more serious health effects. Sensitive groups include children, senior citizens, and people with respiratory or cardiovascular diseases, such as asthma.  For Code Purple conditions, the risk of health effects is increased for everyone.
NOAA's geostationary satellites provide timely and potentially life-saving information in a dynamic fire environment. GOES East and GOES West frequently detect fires before they are spotted on the ground, which is particularly important in remote areas. The satellites also track fires in real time, identify and track smoke, and determine a fire's size and temperature.
The Joint Polar Satellite System's NOAA-20 and Suomi NPP satellites play an important role in detecting and tracking wildfires, especially in remote regions. Their high spatial resolution imager detects smaller and lower-temperature fires and also provides nighttime fire detection. The data from these satellites is also critical to smoke models used by fire crews, first responders, and air traffic controllers.