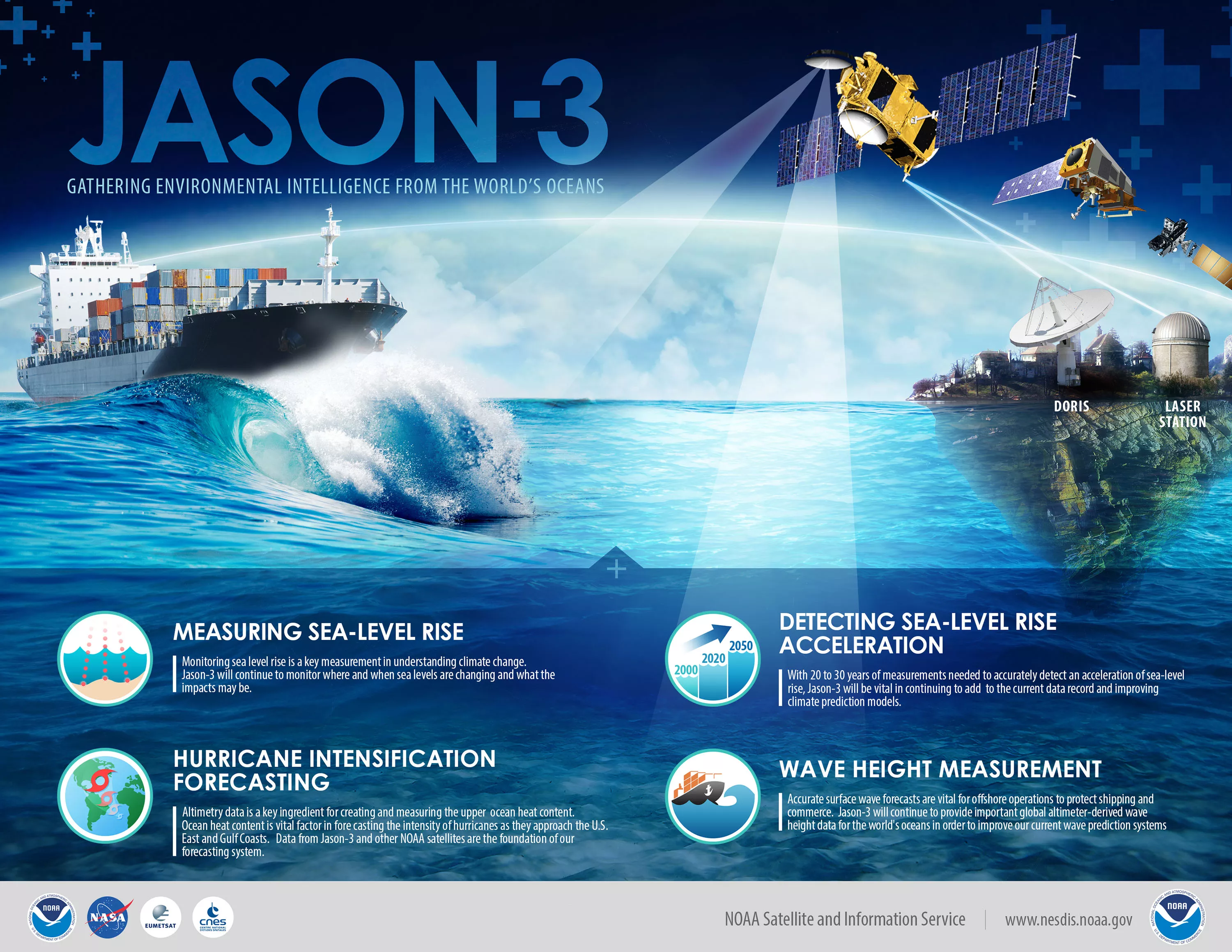 Full Transcript
Jason-3: Gathering Environmental Intelligence from the World's Oceans
Measuring Sea-Level Rise
Monitoring sea level rise is a key measurement in understanding climate change. Jason-3 will continue to monitor where and when sea levels are changing and what the impacts may be.
Hurricane Intensification Forecasting
Altimetry data is a key ingredient for creating and measuring the upper ocean heat content. Ocean heat content is a vital factor in forecasting the intensity of hurricanes as they approach the U.S. East and Gulf Coasts. Data from Jason-3 and other NOAA satellites are the foundation of our forecasting system.
Detecting Sea-Level Rise Acceleration
With 20 to 30 years of measurements needed to accurately detect an acceleration of sea-level rise, Jason-3 will be vital in continuing to add to the current data record and improving climate prediction models.
Wave Height Measurement
Accurate surface wave forecasts are vital for offshore operations to protect shipping and commerce. Jason-3 will continue to provide important global altimeter-derived wave height data for the world's oceans in order to improve our current wave prediction systems.