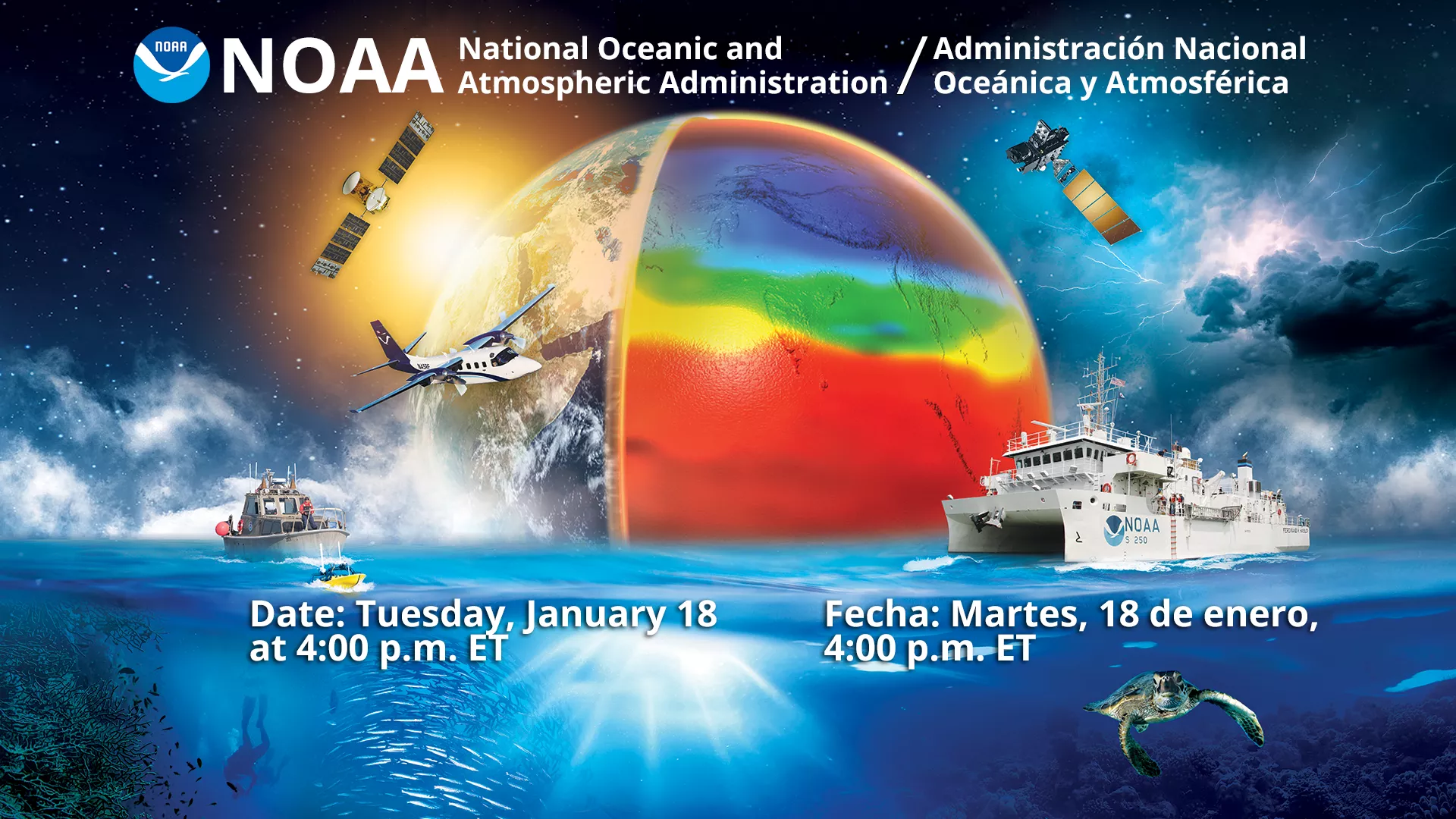 NOAA Live! for Kids Webinar Series en Español: ¡Hola!, aqui NOAA
Join us in our first program in Spanish where, along with the expert Rafael de Ameller, we will learn more about NOAA. Together we will explore all the places where we can find NOAA employees and how this federal agency allows us to observe and understand from the surface of the Sun to the depths of the Ocean. Do not miss it!
Acompáñanos en nuestro primer programa en español donde junto al experto Rafael de Ameller aprenderemos más sobre NOAA. Juntos exploraremos todos los lugares donde podemos encontrar a los empleados de NOAA y como esta agencia federal nos permite observar y entender desde la superficie del Sol hasta las profundidades del Océano. ¡No te lo pierdas!