José Davis
Integrated NOAA/NASA Program Systems Engineering Manager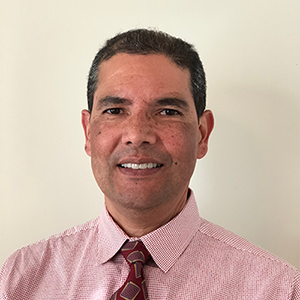 José Davis has overall responsibility for managing the integrated NOAA-NASA Program Systems Engineering (PSE) team. In this role, he has end-to-end responsibility for requirements and performance of the entire JPSS, ensuring the integrity of the technical baseline, which includes concepts of operation, architecture, external interfaces and requirements. He joined NOAA in 2012, after 29 years with NASA.
Davis served as Lead for Engineering Standards and Processes in the Chief Engineer's Office of the NASA Glenn Research Center (GRC), supporting the Chief Engineer and serving as point of contact for selected programs and projects within the Agency and at GRC. He was a member of the 2006 –2007 class of the NASA Leadership Development Program (LDP), completing assignments at NASA Headquarters as a Senior Safety Manager in the Mission Support Division of the Office of Safety and Mission Assurance. In this role, he supported both the Constellation and Space Shuttle Programs; and served as a Senior Engineer in the Advanced Planning and Analysis Division of the Office of the Chief Engineer. Throughout his career, Davis has served as a project engineer, supervisor, team lead, project manager, and systems engineer.
Davis holds a Bachelor of Science degree in Chemical Engineering from the University of Puerto Rico, and Master's and Doctoral degrees in Industrial Engineering from Cleveland State University. He has also attended Harvard University's Kennedy School of Government and the Brookings Institution. He has received several NASA individual and team awards.